We are going to discuss most useful apps of September 2016. These great apps are very innovative, helpful and best apps. Download these all-time useful apps. These are the best Android and iOS apps of the month.
Smartphones become the part of our lives. The lots of applications are available on the play store. Every day many applications are launched. All are not good but some are very useful than others. The smartphone apps make our live easier. These apps are completely new and very helpful.
ChalkStory
ChalkStory is unique social media app. It is a drawing app. Here you can draw whatever. And the best thing is you can record what you are drawing then share the videos with your friends. It has 90-second video limit. You can chat with your friends in private messages.
We can say ChalkStory is safe app also because you can restrict your friends for saving or forwarding your messages. There no adds are in this amazing app. ChalkStory features 10 different colors. You have to draw with these 10 colors. You can receive drawings from all users.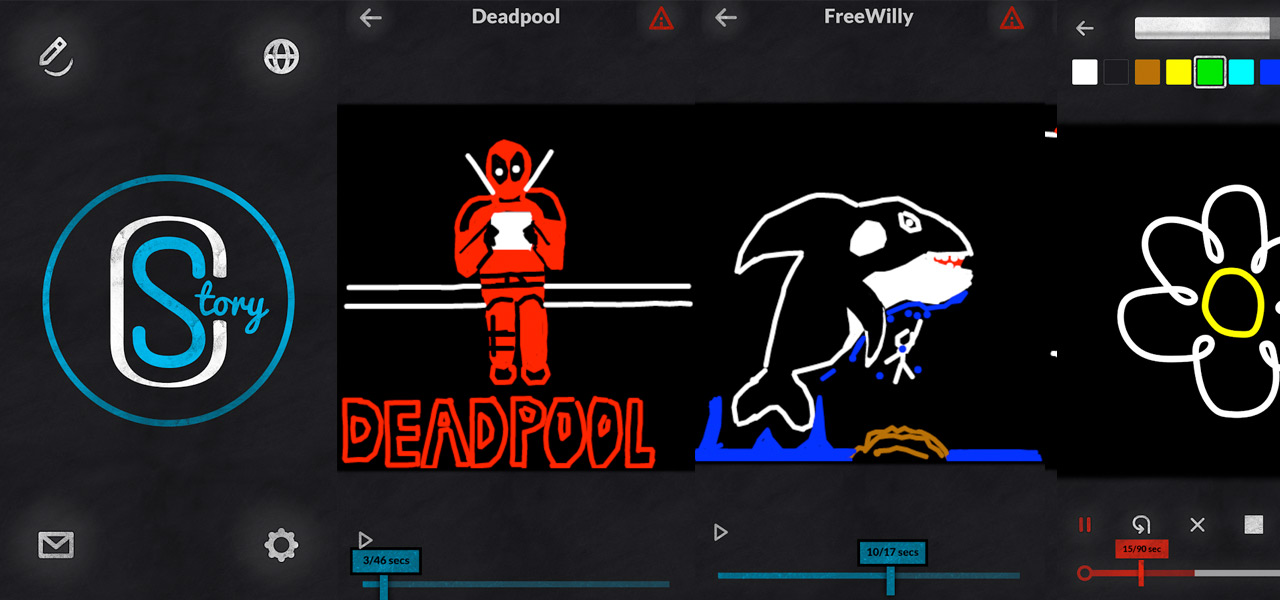 This great app allows to you to draw animated video and share it with friends. The "Clear All" function is use to move onto the next scene of your drawing and "Clear Future" clears future drawing strokes.
It features Flipbook style and Stops motion style animation. The great app ChalkStory is available on both Android and iOS. It is a great fun app and very entertaining. ChalkStory is free to download or use... read more
Higher Lower Game
Higher Lower Game is a very entertaining app. It shows Starbucks vs Kim Kardashian, Refugee vs Donald Trump what gets Googled more? If you like quiz, trivia games then this game is for you. Just put yourself to the test and see if you know which things are the most popular search trends on Google.
Higher Lower Game is easy to play. We can see the most searched term by selecting Higher or Lower. It is a very addictive game. You will be shocked from the answers. It is a great app for Google searches.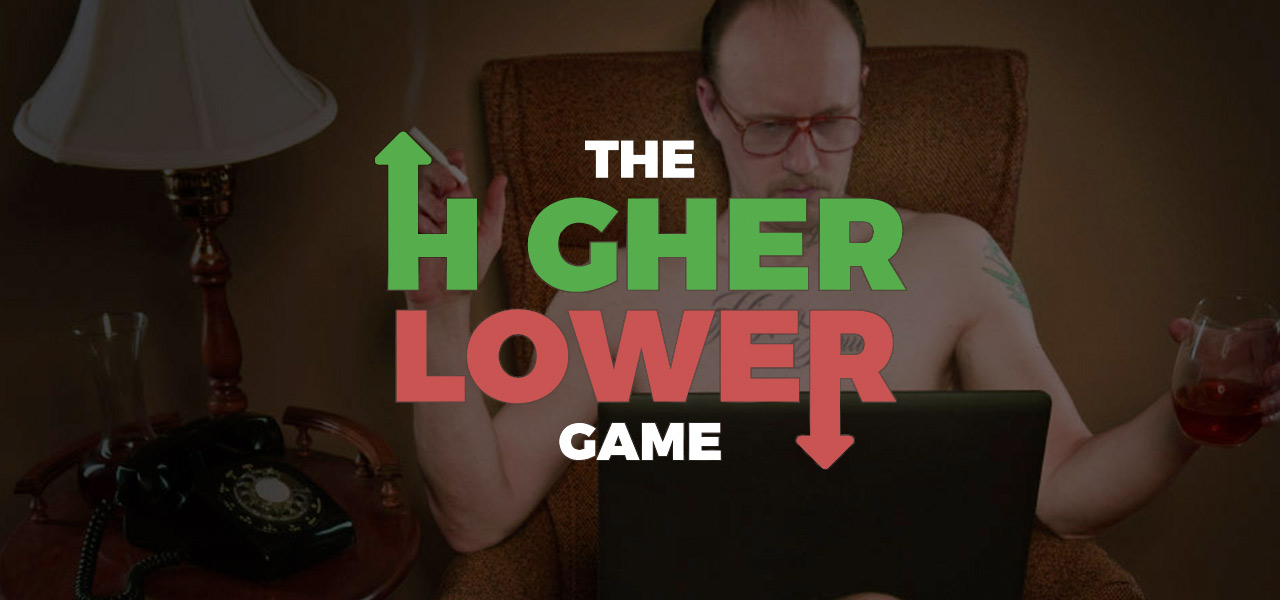 The users said that this app is very entertaining and great fun. Click on one button and it will show you the rank in Google. Higher Lower Game is available on both iOS and Android. And it is free available so just download the app and enjoy. It runs perfectly on both Android and iOS devices... read more
Folder Lock
Folder Lock is an amazing app which will protect your personal files, photos, videos, documents, notes, wallet cards, contacts, and audio recordings in your Android phones. It is the best app for privacy. Folder Lock comes with the clean and pleasant interface.
The best thing is you can also transfer a file from your Gallery, PC/Mac, Camera and Internet Browser. It keeps the secret of your audio file, be it private conversation or business secret. It will confidently lock down sensitive documents such as bank statements, tax returns, company spreadsheets, and other off-the-record files.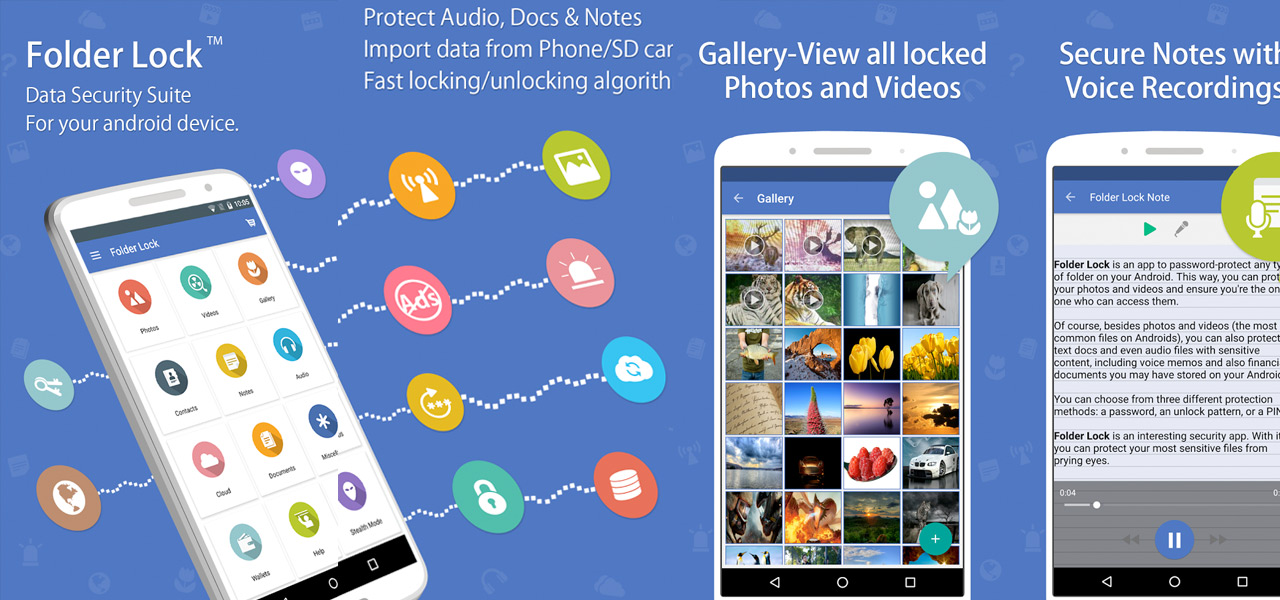 It saves your sensitive details from your credit cards, health cards, passport, bank accounts and other confidential information by creating secure wallets. It features Secrete Voice Recorder. So feel free to record your secret thoughts with Secrete Voice Recorder.
You have the option to setup a password, PIN or pattern as your primary access lock. You can transfer secretly by using your WiFi connection and transfer your sensitive files, folders between different devices. It is a great app available on your Android devices... read more
Adult Q&A
Adult Q&A is only for adults. This game asks the questions. And you have to decide what to do with questions. You can hand over it to a friend or partner. If your friends are not available then you can email or text it by clicking buttons on the page.
The Adult Q&A app has a bundle of random adult themed. These questions are available in two categories: Couple Friendly and No Limits. So in this app provides text and email functionalities. This app is only for fun. It can be a good conversation starter for couples.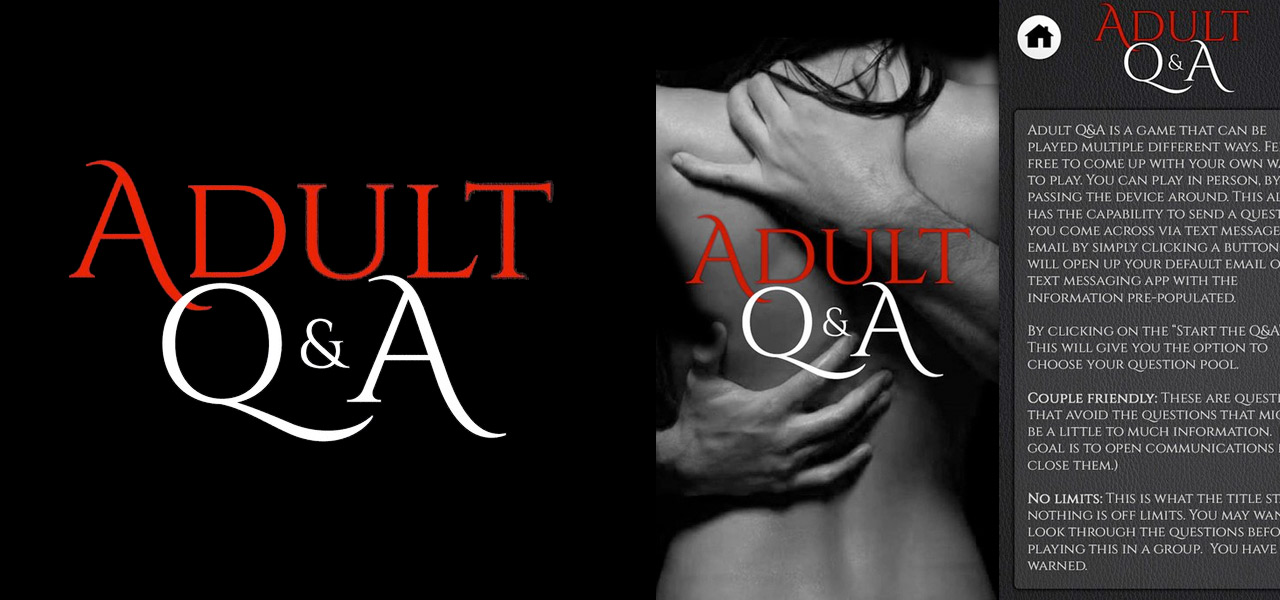 As we said that this app is only for Adults. So be aware, because some questions can be revealing, personal, sexy, teasing and sometimes a little kinky so have fun with it... read more
nRadio - Internet Radio: Listen to stations and music from all over the world
Many people love to listen to radio. It is fun to listen the radio on your personalize radio app. It is a great app, here you can listen to your local radio stations or explore channels from other countries. nRadio is a great app for iOS users. It is simple but nice user interface. Save them in your favorite list, share the radio gems you've found with your friends.
The app is very easy to use. It is simple but nice user interface. It is easy to customize the interface, just make it yours. It features Alarm which is works even if your app is in the background. You can adjust snooze time from 1-99 minutes. The great app nRadio features optional Speedometer with altimeter and temperature. And choose between mph/kmh/knots, meter/feet, Fahrenheit/Celsius. You can add radio station URLs manually.
nRadio has a following countries' stations:
US Channels, Canadian, German-UK channels, Some Irish, Australian, New Zealand channels, Finnish, Icelandic, Faroe Islands, Latvian, Norwegian, Swedish, Danish, Bulgarian, French, Italian, Spanish, Mexican, Chinese, Russian, the Netherlands, Belgium, Greece, Czech Republic, Poland, Estonia, Lithuania, Belarus, Portugal, Austria, Switzerland, Cuba, Slovenia, Hungary, Slovakia, Ukraine, Romania, Moldova, Japan, Pakistan, India, Argentina, Brazil, Serbia, Croatia, Montenegro, Macedonia, Bosnia-Herzegovina and a list with random radios from around the world... read more
Trip Tracker GPS
If you like to travel and you like to travel around the world then Trip Tracker GPS app is for you. It is the great app which allows users to track different trip types such as walking, running, cycling, driving, boating, flying, vacation, and etc. The Trip Tracker GPS app features live map updating either in front or background modes.
If it is running in background mode, then the user can do other activities such as listen to music, watching videos. During this time the great iOS app keeps updating the movement. The best thing is that you can obtain, save and share each trip type history with statistics like distance, duration and mean speed.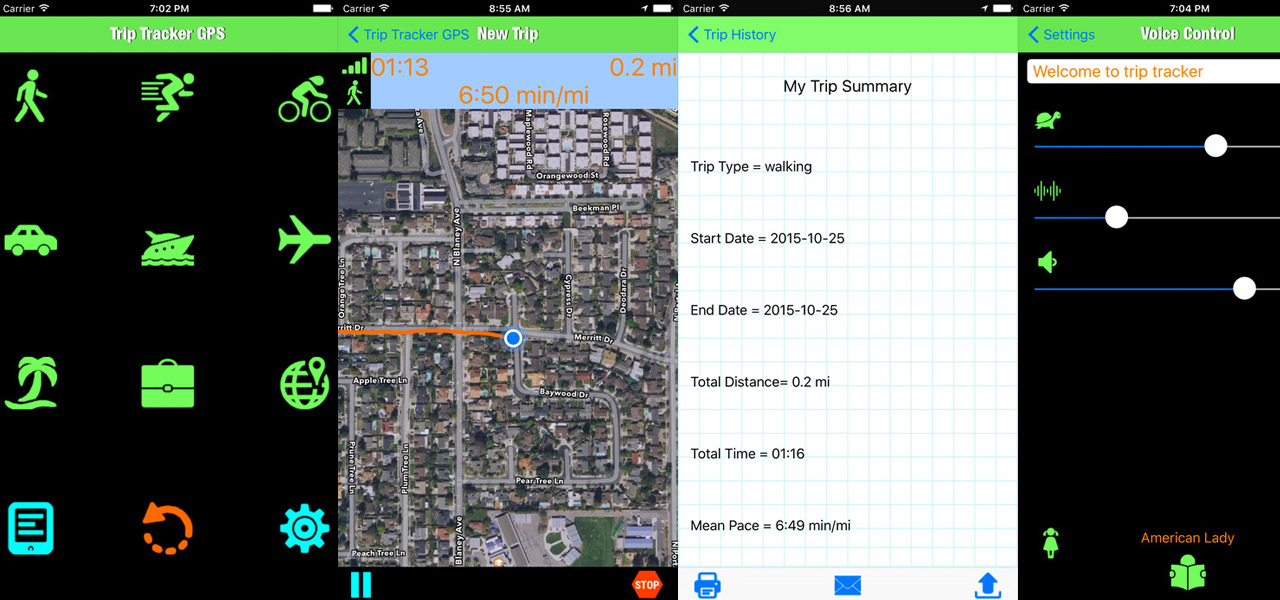 Also, the users can export all the trip history to an Excel file, or email, print the summary report and share with others. And the live map can be satellite map, street map or a hybrid map.
Well, you have to not create any account to use this app. So what are you looking for? I think Trip Tracker GPS is one of the great iOS apps. All data will be saved on the local device and it will be private unless the users choose to share with others... read more
Investagate
Investagate is a stock market research app. Who interested in the stock market then Investagate is best for you. The basic purpose of this great app is to allow people to quickly and easily learn about stocks. The app is very unique. It is unique because each financial term is clickable and it opens a web page in an in-app browser.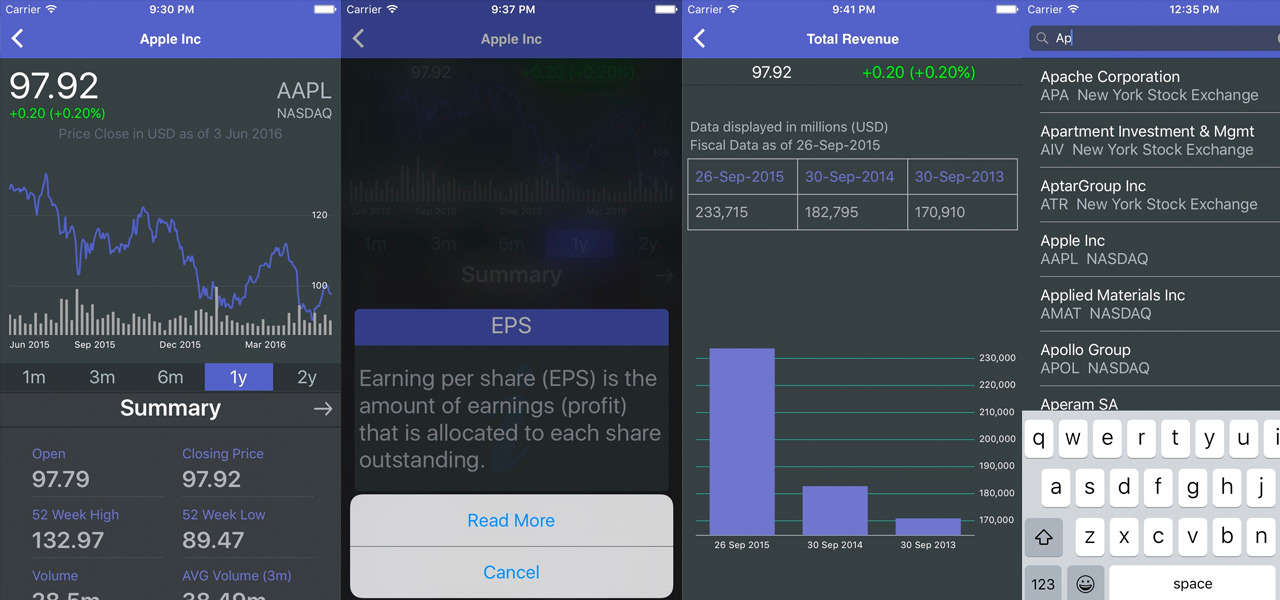 You can learn and understand company's financial position without any prior knowledge. We can easily analysis the company that trades on the stock market. You can easily understand the investment on the companies. It is easy to navigate and elegantly designed app.
The app is free to download and use. It is available in the UK, US, and Europe. It is available only on iOS. But the Android version will be available soon... read more
Heymarket
This great app Heymarket provides an easy way to manage and gain awareness from your text messages with customers. It helps to send smarter messages. Just organize contacts into lists, send them messages, and track activity. This app will send messages to multiple customers at same time. So the app Heymarket will save your time.
And each test message is treated as a 1-on-1 message. Some ready message templates are available for reuse of message. You can make your own template also. Include text, photos, links, and even the first name of your contacts. You can add co-workers to a chat and have them help out. You can also remove them at any time.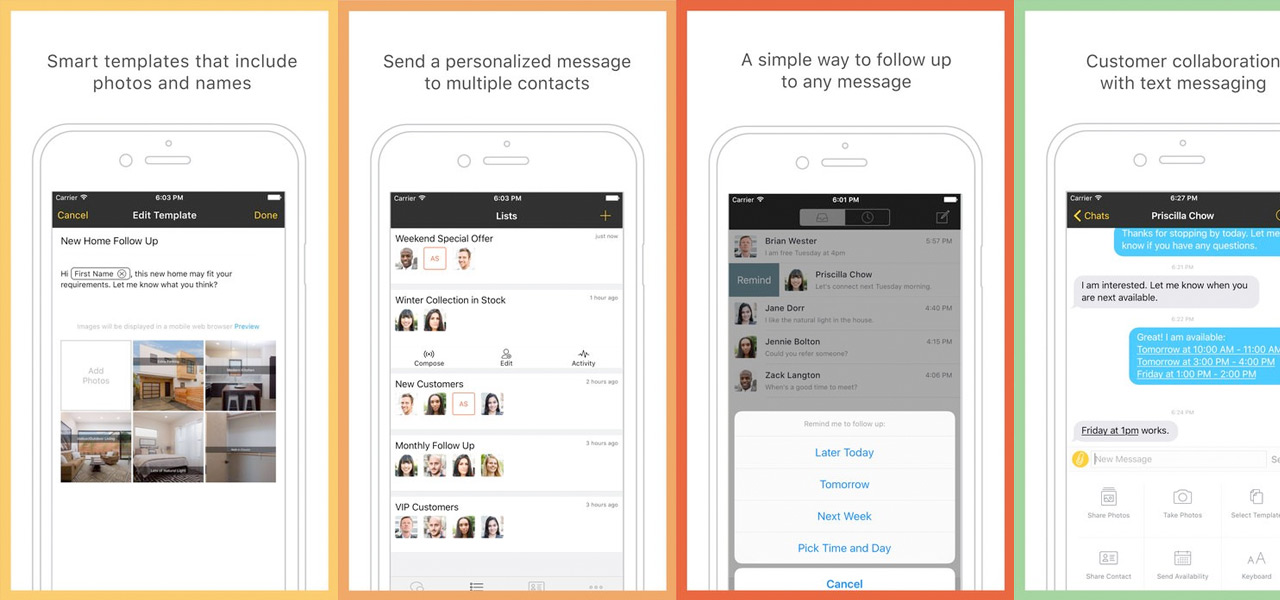 Your customer will see only your number. The user can set a reminder, just swipe any message. You can share contacts over text messaging. It is integrated with your existing iOS contacts and calendar. The iOS quick touch, iOS quick replay, 3D touch will support in Heymarket app... read more
Best Language Translator
Best Language Translator is a great app for language translator. You can speak your language to translate written or spoken languages of your choice, more than 40 languages, text and voice. You can instantly translate languages into different languages.
It is easy to use. You can translate text into over sixty languages. The Communication Mode is available to communicate with people from other countries.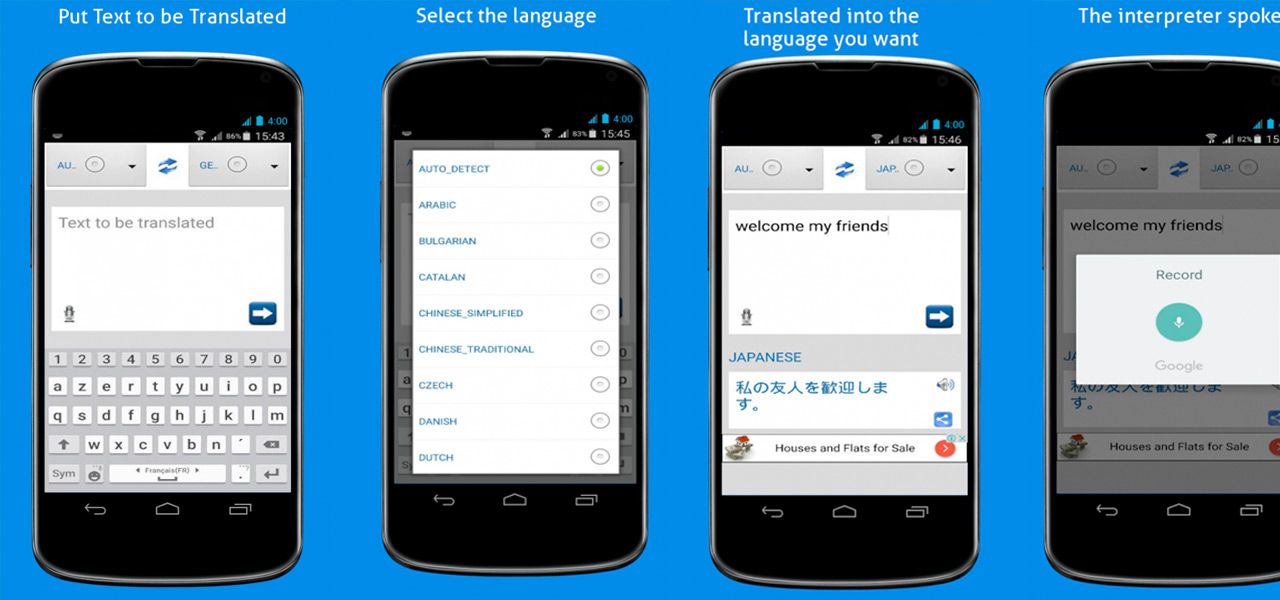 You can translate in following languages:
Italian, Japanese, Klingon, Klingon (pIqaD), Korean, Latvian, Lithuanian, French, German, Greek,English,Maltese, Norwegian, Persian, Polish, Portuguese, Romanian, Russian, Slovak, Slovenian, Spanish, Swedish, Thai, Turkish, Ukrainian, Urdu, Vietnamese, Welsh Arabic, Bulgarian, Catalan, Chinese Simplified, Chinese Traditional, Czech, Danish, Dutch, Estonian, Haitian Creole, Hebrew, Hindi, Hmong Daw, Hungarian, Malay... read more
Fit4ME Pedometer
Fit4ME Pedometer will track your movements. It is a great app which helps to track movements by counting steps. This app Fit4ME app keeps the history of your activity. It is a very useful app because here you can set your daily goals.
First, set your daily goals and click on start button. Then see how you perform throughout the day. The statistic page is available in Fit4ME Pedometer app. This page shows the summary info. And it also motivates you to achieve more.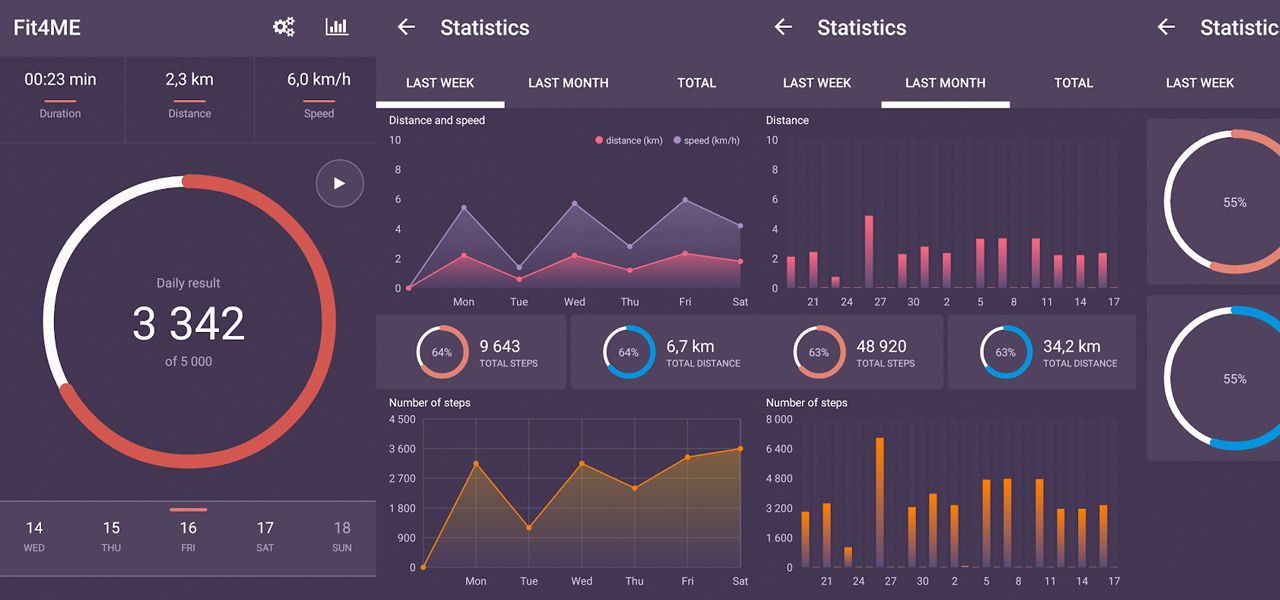 By using this app you can clearly know about you. How much are you perfect? You can know from using this app. So it is a really great app for us. Sometimes we forget about some our important works. This app will keep your goals list. It will be easy to remember your routine works... read more
Time Off
It is a great app for tracking vacation days, personal days, or sick time, and much more. The advanced accruals are available in Time Off. It allows you to setup your allotted time per year, accrual period, and many more. It calculates your time and shows how much time you have available at any moment.
You can easily send a Time Off notifications to any contact in your address book. The user can export beautiful looking reports which you can email to anyone. Send these reports as Excel or PDF attachments, or also you can embed them directly in your email as HTML or plain text.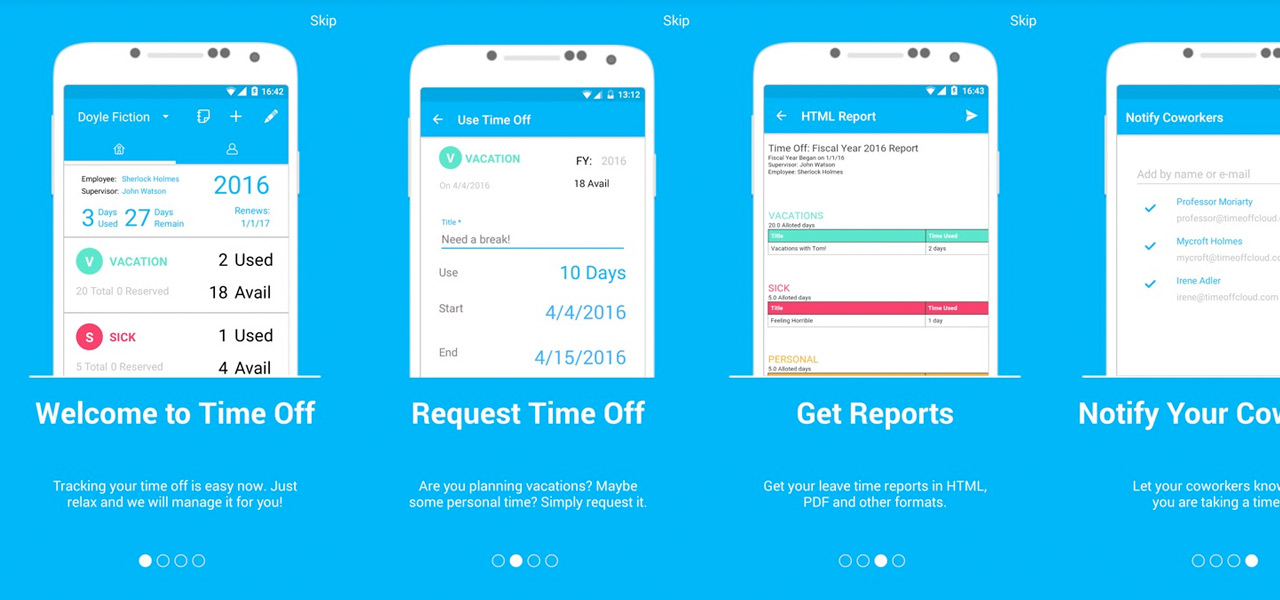 You can record time as hours or days whatever you choose. It provides 12 custom leave categories such as personal, vacation, sick, etc. It features Time Off status which depends on your work such as Pending, Currently Using, Reserved, and Denied. The app is most user-friendly and best-looking app. Time Off is such a great app. It is free available on both Android and iOS. Just download and use it once. Time Off is a very useful App... read more