How to Get Android Apps & Games Reviews?
Want to increase your android apps & games reviews? It is tough competition for Android Developers to come on the top. Many apps & games are launched every day on Google Play Store. Reviews & Ratings are mattered more than you think but to get original reviews is important.
There are many fake apps available on play store so it's difficult to find the best and original app. Read how to find best android apps from Play Store. Reviews are the part of successful apps & games.
Users will not give easily ratings and reviews to your very own Apps & Games. They are looking for something new, innovative and beneficial. Try to make this kind of Apps. Try to make Best Apps as you can. But keep in mind that your Apps & Games should have a good interface. Learn how to make Best Apps.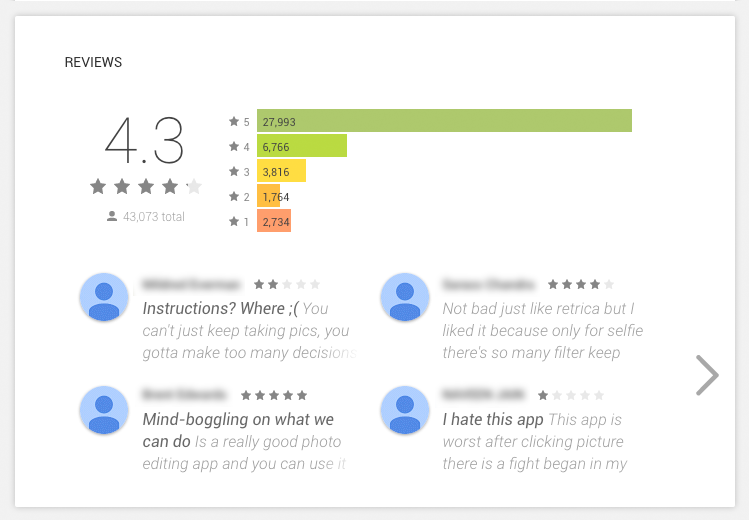 Well, let's come to the point, how to get Android Apps & Games Reviews? Not so simple but we mentioned few points that you need to know.
Consider Things to Get Quality of Reviews:
Write perfect description according to Apps & Games
Add videos and screenshot
Make your description simple and easy to understand
Add facilities and benefits of Apps & Games
Also, it has a good interface
Add videos, screenshots on Play Store and just take care of branding. Generally, people will see first videos and screenshot then they download the Apps & Games. Make perfect description about it. So, people can easily understand.
If your Apps & Games are really good then they will give reviews. But reviews should be positive. It actually improves your rank in Play Store. There is also a difference between the quality of reviews and number of reviews.
You can see in some Apps & Games, it has many reviews but negative reviews will directly affect your brand reputation. So, it is necessary to get the quality of reviews inside of a number of reviews.
Hope you enjoyed this information. If you have best Apps & Games then submit here. It is the great platform to showcase your talent. Submit Your Apps and Games Here and get a huge response from our millions of users. If you have any query regarding this then Contact Us.
Let me clear one thing, the Google Play editorial staff honors developers for their outstanding innovation and quality. The staff gives Top Developer and Editor's Choice Badges. In this case, the reviews and ratings are a matter more than you think. Android Apps & Games Reviews improve the visibility and discovery.