Let's Have a Look on Best Apps of January 2017
We are back with Best Apps of January 2017. Yes, we picked only the New and Best Apps for Android and iOS device from last month. Many new apps are released in last month.
Why are you still adjusting old apps? Many new apps are available but you are not aware from it. Some of you might aware from these apps but some haven't used it yet. Right, so this article is to introduced newly released and helpful apps for your Android and iOS device.
We know it's very difficult to find best apps for your device. So, we picked only best apps which are useful in your routine lives. Then, stop searching now! Here are the best apps you should check out!
MyPostcard - Postcard and Greeting Card App
MyPostcard Postkarten App will help you to send genuine photo postcards and greeting cards worldwide from anywhere to anywhere. It features the range of unique custom postcards for your family.
No matter where in the world you are on the road or where your postcard or greeting card is to be sent – this app will ship your cards worldwide. Let's see how it works.
Choose postcard style
Upload photo from camera, photo album or Instagram
Select and customize the frame
Enter the maximum text & recipient
Pay and send worldwide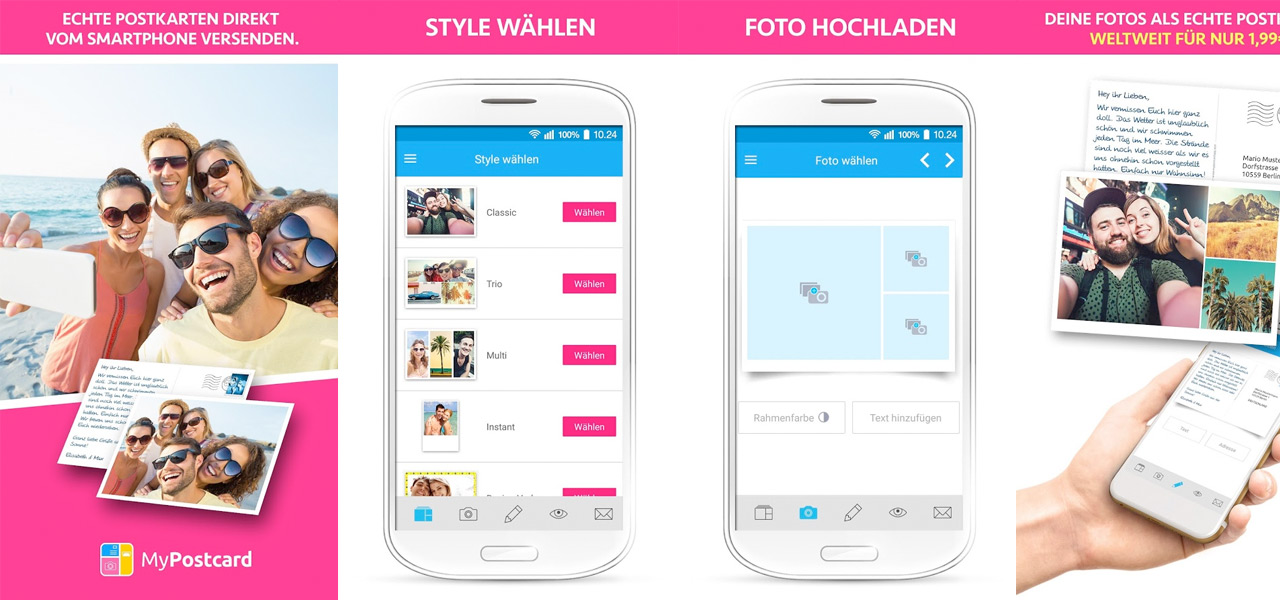 It's amazing! This app is very useful. We listed it into Best Apps of January 2017. Read more about MyPostcard App...
Raw! Video - Advanced MJPEG Camera
Get the Gold Standard App in Video Recording! Shoot high quality 1080p MJPEG movies at over 300 Mbps bitrate! Also, capture 4K video and up to 240 fps, no other app even comes close to Raw! Video's super performance. Set in and out focus points as well as focus rack speed. Also, set in and out zoom points as well as zoom rack speed.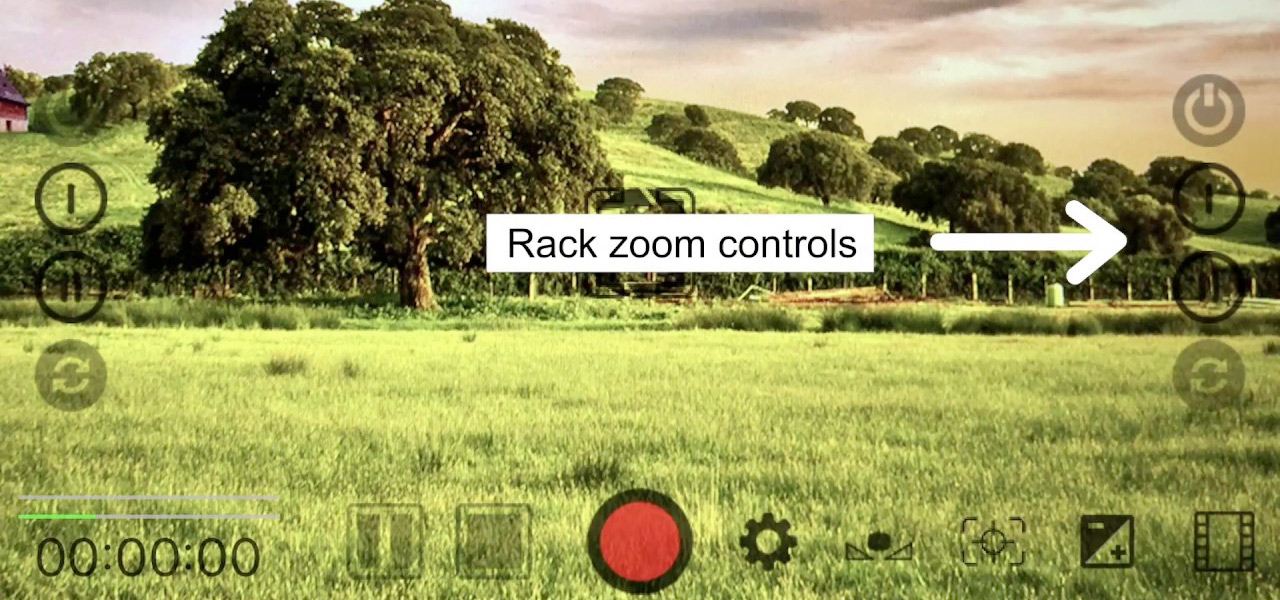 You can manually power zoom in and out set the zoom speed. Capture the high-speed footage and playback in slow motion. So, Raw! Video is an amazing app to create videos. And it becomes one of the Best Apps of January 2017. Read more features of Raw! Video App...
Call Blocker
Avoid annoying calls using Call Blocker App. Nobody will disturb you when you don't want to talk. Just forget about unwanted people, telemarketers, and robocalls. Now you are thinking that smartphone already provides the "Block Call" option then why Call Blocker is the best?
It comes with several new features such as Blacklist, Blocking, Whitelist, Log, etc. Add unwanted numbers to the "Blacklist" from the calls log, contacts list or you can input the number manually.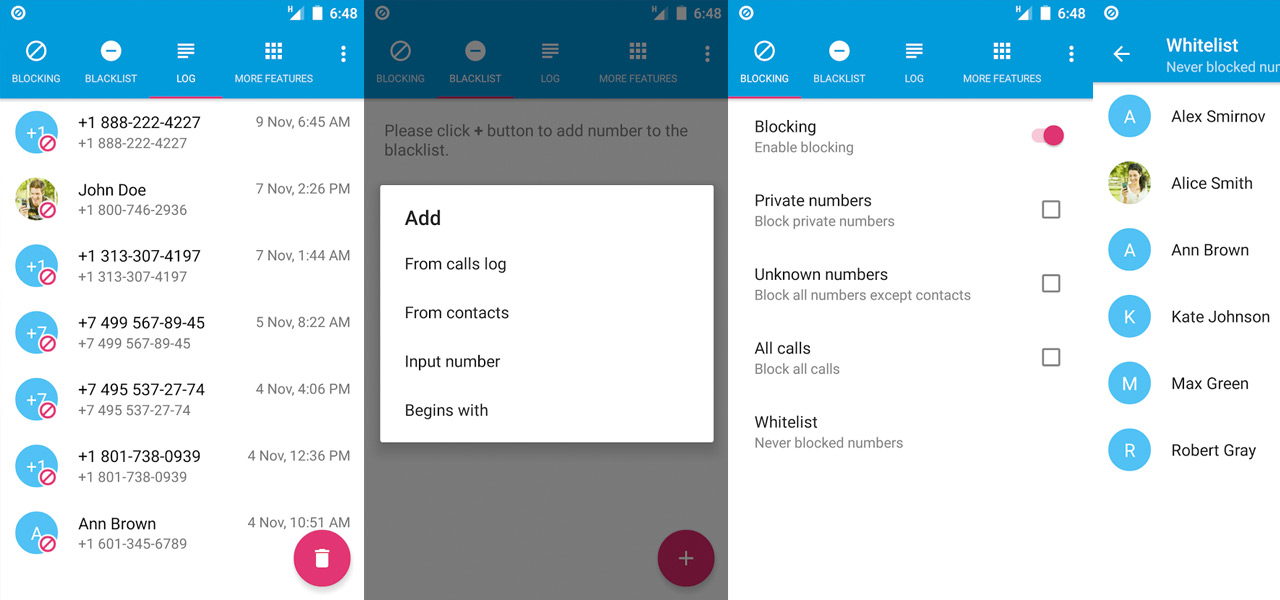 This app provides "Begins with" option, using this option you can block a range of numbers with certain first digits. It is easy to use just turn on/off blocking with one simple tap. Call Blocker is very useful and that's why we listed it in the Best Apps of January 2017. Read how it works...
Otto Radio
Otto Radio is one of the Best Apps of January 2017. What is Otto Radio app? How does it work? These questions might be in your mind. It is only radio app which you can play offline also.
Yes, download the individual news, stories and podcast episodes and save them in the "My Stories" tab to play later. Use Otto Radio app as your personal radio for podcasts and news to catch up on the things you care about. Read some more features here...
BYG- Book Your Game
Find fitness options nearby using BYG – Book your Game App. Search across more than 3,000 Best Gyms and more than 1,500 Fitness classes around you.
Discover new fitness classes like Yoga, Zumba, Spinning, CrossFit, TRX, Functional Training, Aerobics, High-Intensity Interval Training (HIIT), Calisthenics, Les Mills, Pilates, Kickboxing, Mixed Martial Arts (MMA) and many more.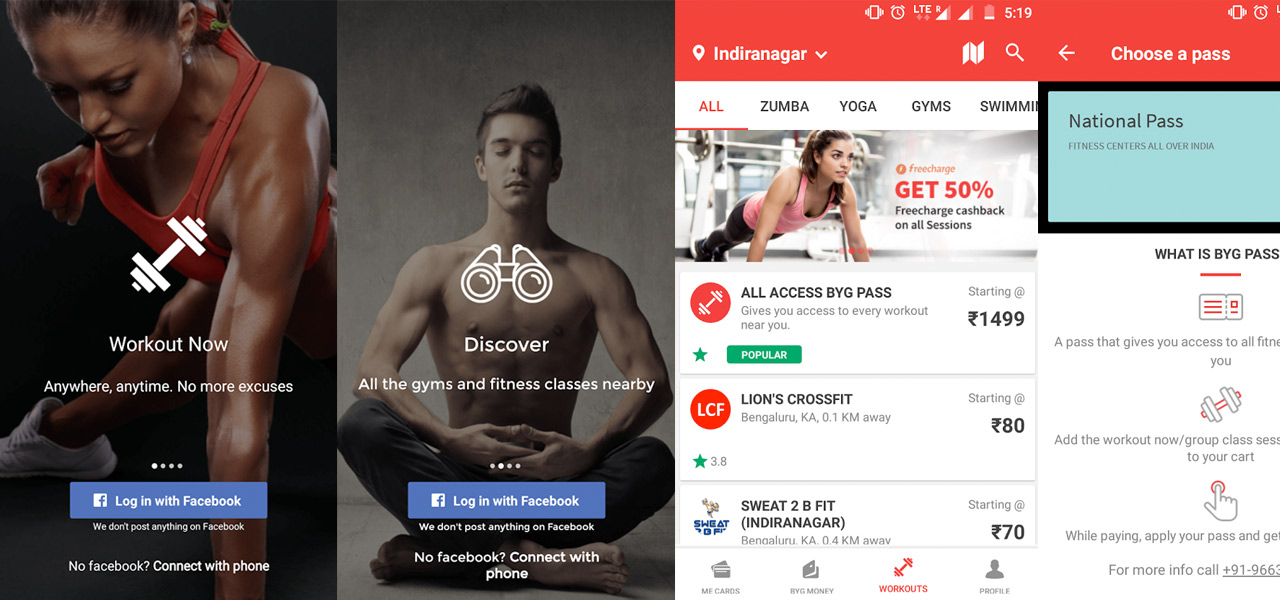 Here you can find all the needed information about the gym and class. Workout anywhere, anytime, just show your digital ID card on the app and you are good to go. So BYG – Book Your Game listed in Best Apps of January 2017. Read more information here...
High School Simulator 2017
High School Simulator 2017 is very interesting app. The players operate the high school girls and you defeat the bad student. How to play High School Simulator 2017? Follow these instructions:
A = Jump
B = Grab/ and Release
X = Attack / Squat
Y = Action
L/R = Action select
Screen left half swipe = Player movement
Screen right half swipe = Camera movement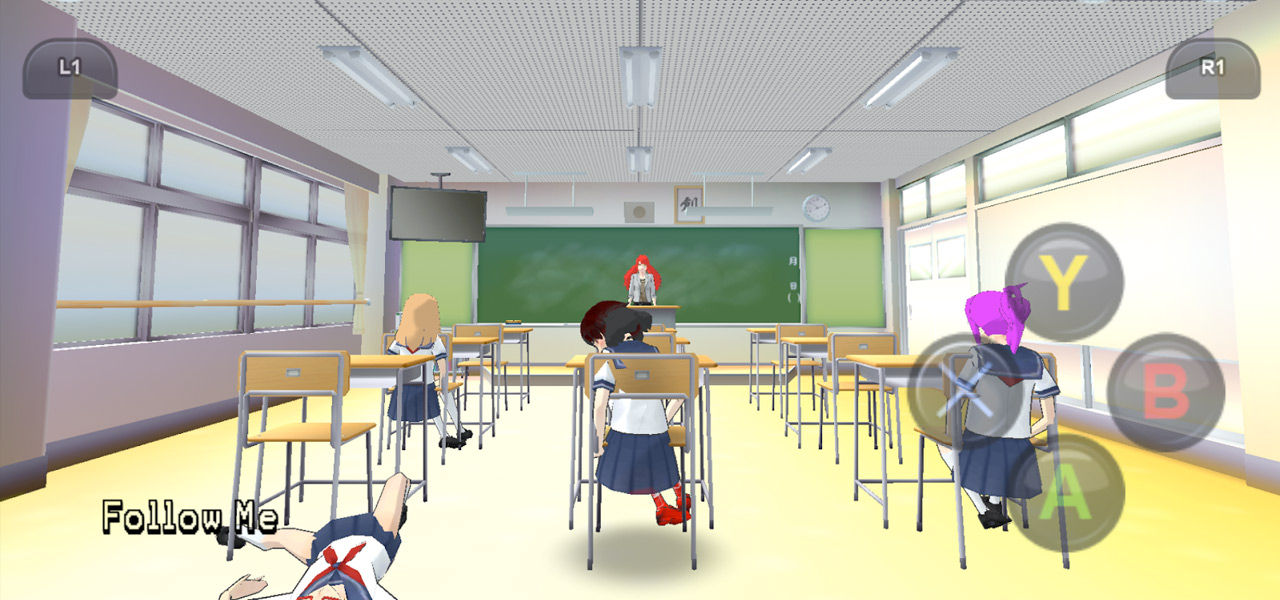 So, it gives you a realistic experience of high school. High School Simulator 2017 is one of the Best Apps of January 2017. It is free to download. Read more here...
Stylish Postcards for Congratulations
Stylish Postcards for Congratulations features lovely greeting card from a professional designer. Amaze your friends, in a stylish card. Choose any e-card and send it friends by WhatsApp, Viber, e-mail, or VKontakte, Facebook, Instagram, Twitter.
Not only this, but this app will send you notification about the holidays so you will not forget to congratulate your friends, loved ones, and family. It features different e-cards sections such as traditional, special cases, for each day, professional, religious and others.
Stylish Postcards for Congratulations app is one of the Best Apps of January 2017. Read more about this app...
Picas - Free Art Photo Filter
Picas is a free art photo filter and editor app. Turn your photos into artwork within seconds with this amazing app. Yes, you can turn your picture into artwork within 10 seconds only. It offers more than 100 amazing artistic filters and styles for enhancing photo and picture effects.
It easily allows you to share your photo artwork on social media platforms such as Facebook, Instagram, and Twitter. It helps you to create artworks easier than ever. Create HD picture and image easily.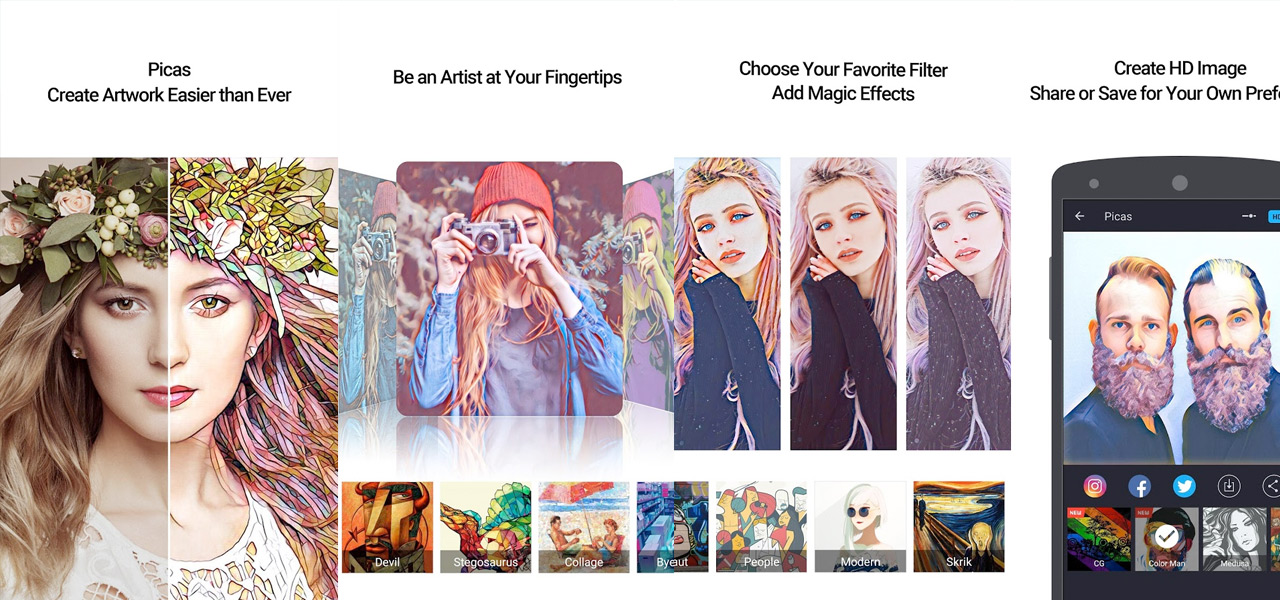 Picas is a fast and easy to use. It is a most used app in last month and becomes one of the Best Apps of January 2017. Picas comes with many new features. Know more about Picas...
My Cal Widget
My Cal Widget is a powerful widget to add to your lock screen. It's the ideal companion if you want to use the native calendar app on your device and if you look for a great calendar widget. The app contains two different widgets:
A Month Calendar widget that allows you to consult your whole calendar
The second widget including upcoming events only for the current and next day. Unlike the native calendar widget, it also includes all-day events.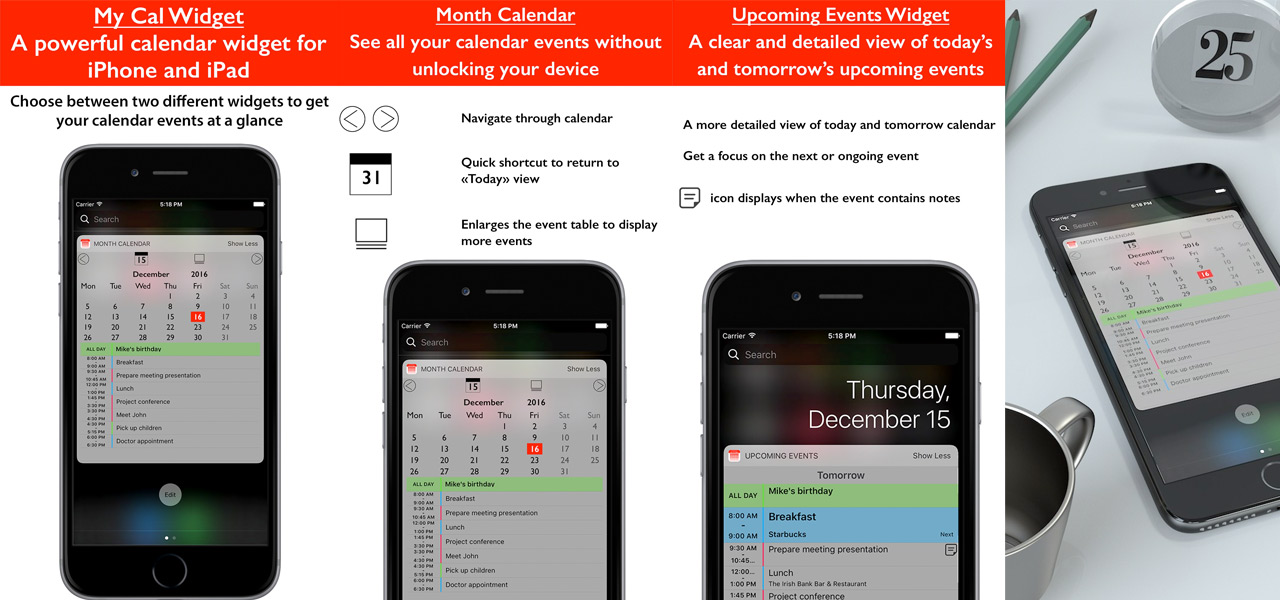 From the main app, you can select which calendars you want to display in the widget. It is compatible with all calendars that are configured in the native device application. My Cal Widget is listed in Best Apps of January 2017. Read more here...
Duplicate Files Fixer
Duplicate Files Fixer is a duplicate file finder and remover app. It scans and deletes all types of duplicate files on your Android device. This app helps you to recover loads of storage space on your device. This way you can save additional data or install other apps.
So, remove duplicate files on your internal and external storage. Sometimes you download something from the Internet and when a file is accidentally downloaded 2-3 times, then duplicate files creates. So, this app will help you to remove duplicate files from your device.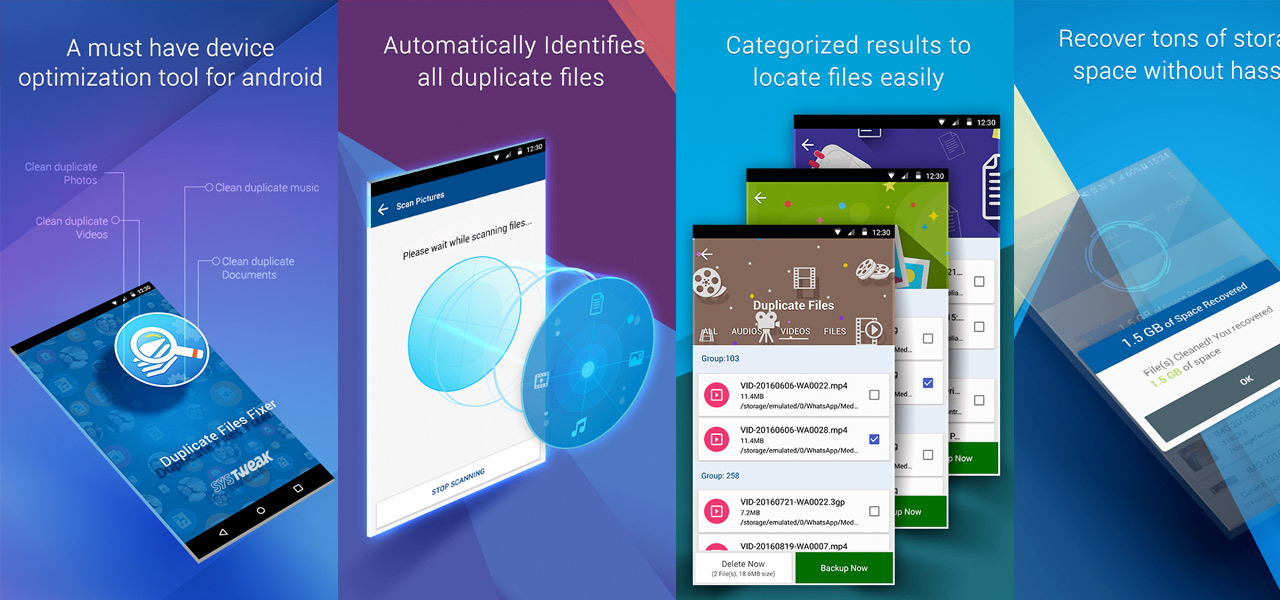 Duplicate Files Fixer is one of the Best Apps of January 2017. It is free available on Google Play Store. Click to know more...
So, these are the Best Apps of January 2017. You can also share your best picks in comments. We are eager to know your thoughts.

You can also Submit Your Own Apps & Games here and get a huge response from our millions of users. Any query regarding this, feel free to Contact Us. So, download these apps, we would love to hear about which Best Apps of January 2017 you consider to be the best ones in the comments below!