Don't Miss the 10 Best iOS Art Apps 2017
Are you looking for the Best iOS Art Apps 2017? You are at the right place. The all passionate art lovers, be ready! These apps are for you. Well, making an art on your iPad and iPhone is a crazy idea, right? So start making a digital art with these best of best iOS apps.
10 Best iOS Art Apps 2017
Be artists with these Best iOS Art Apps 2017. We picked most used apps of 2016 and also these are the popular iOS apps.
Font Candy Photo Editor - Free Typography Captions
Font Candy Photo Editor app produces custom designs in seconds. Add quotes, artworks, filters, colors, and even layer multiple images. You can choose from a curated collection of fonts or add your own to overlay beautiful text on your photos. This app is also the best photo editor app. Get creative and add intricate designs using shapes, symbols, or emojis in Font Candy Photo Editor.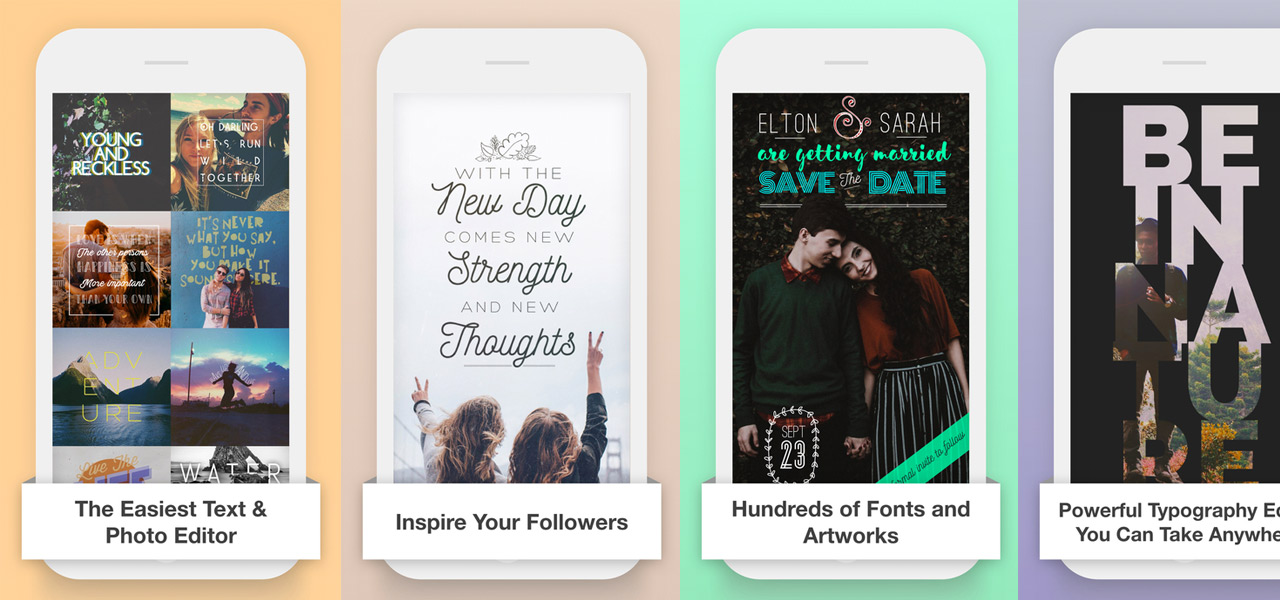 It offers some powerful text editing tools. Font Candy Photo Editor features 45 artistic, hand-picked fonts. It has powerful text editing capabilities including text curving, opacity controls, and shadow. You can also add fun animation to your text so it is really an amazing iOS art app and that's why Font Candy Photo Editor is one of the Best iOS Art Apps 2017. So create art and share your work with friends on Facebook, Twitter, Tumblr, Instagram and other social media networking sites.
Paper by FiftyThree - Sketch, Diagram, Take Notes
The paper is the best way to capture and connect your notes, photos, and sketches. Here you can create checklists, spotlight details in photos, and sketch diagrams with unbeatable speed and ease paper are like a wall of sticky notes for everything that inspires you. So it is best for everyone.
It creates checklists and notes faster. The Paper by FiftyThree app is more fun than any other app. The photo spotlight tool helps you quickly clarify essential details. Bring text, photos, and sketches together. Keep your ideas organized, and see everything in one place to make connections you can't see in siloed lists.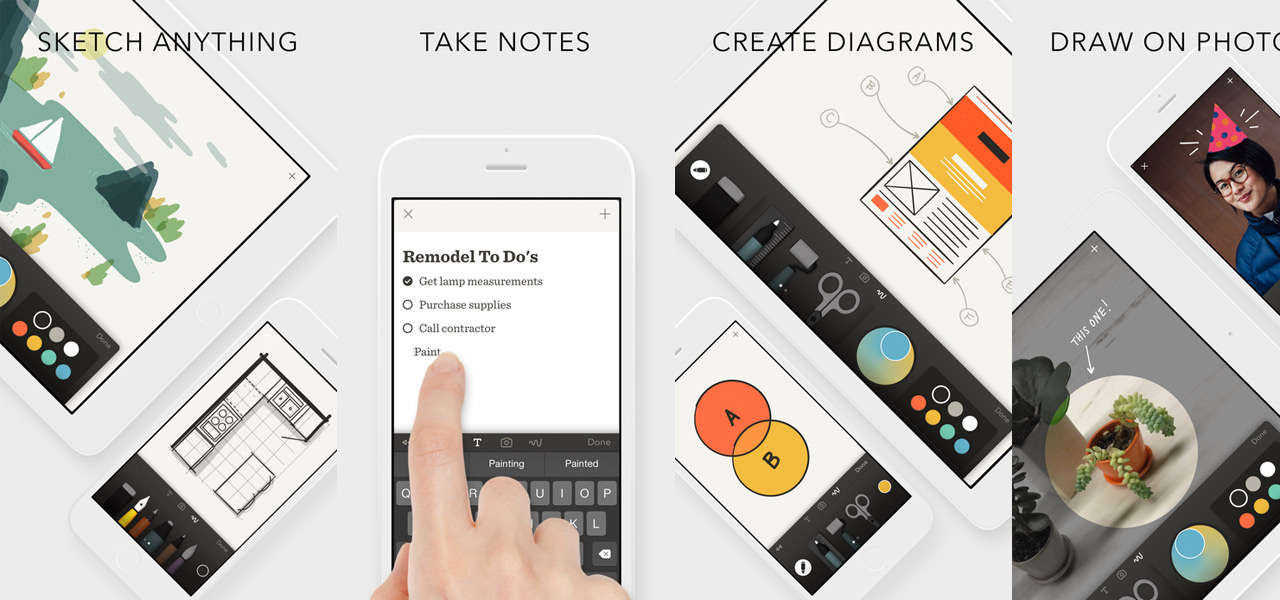 You can share your ideas any way you want to, including as professionally-formatted PDFs, Keynote, and Powerpoint presentations. That's why Paper is one of the Best iOS Art Apps 2017 ever.
Prisma: Free Photo Editor, Art Filters Pic Effects
Prisma is one of the most popular apps in Android and iOS users. It is an amazing art app which turns your photos into awesome artworks. Now you can easily transform your photos into artworks using the styles of famous artists such as Munk, Picasso as well as world famous ornaments and patterns.
Prisma features modern art filters, stunning photo effects, fast sharing, and unique GeoFeed. A unique combination of neural networks and artificial intelligence helps you turn memorable moments into timeless art. Prisma is definitely one of the Best iOS Art Apps 2017.
ArtStudio for iPad - Draw Sketch and Paint
The most comprehensive, sketching, painting and photo editing tool in the App Store is ArtStudio for iPad app. It features a new user interface and a powerful new graphic engine to make creating works of art faster, easier, and more fun. It is using advanced drawing algorithm.
The amazing iOS app ArtStudio for iPad features 16 tools such as select, pencil, wet paintbrush, dry paintbrush, spray, dots, eraser, smudge, bucket fill, gradient, text, clone, heal, blur/sharpen, dodge/burn and eyedropper. It comes with 450 high-quality brushes which are divided into 30 groups.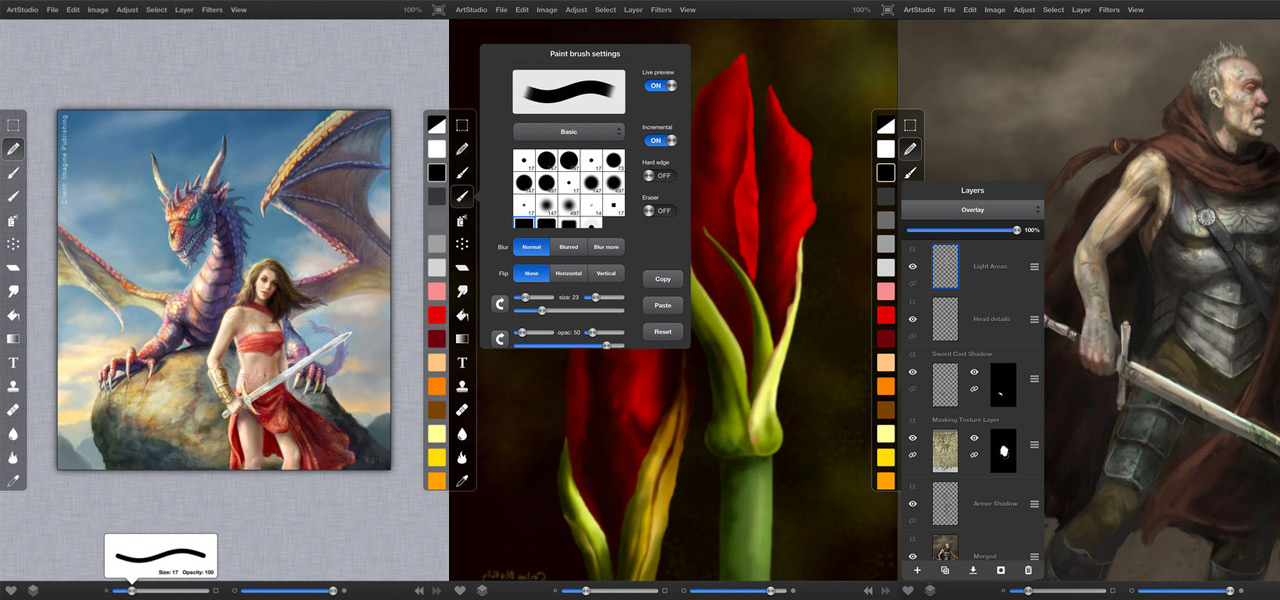 You can also export as JPG/PNG/PSD to 'Camera Roll', email, clipboard and iTunes. It is an amazing drawing app with lots of tools. The ArtStudio for the iPad app is available at $4.99 on Apple Store. It is in Best iOS Art Apps 2017 so download it and become an artist.
Facetune
Facetune is an amazing photo editing app which helps you look your Hollywood best, even in photos taken on mobile phones. It is a powerful and fun portrait & selfie photo editor. You can edit your smile, skin, eyes, hair, and reshape your facial structure. This app is easy to use.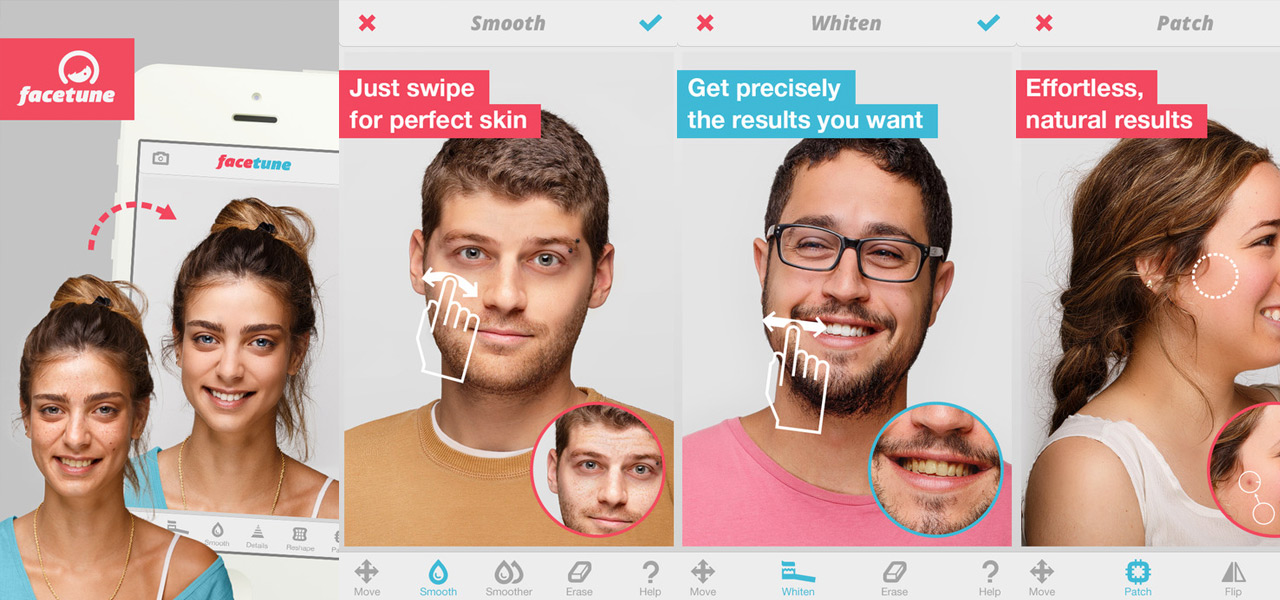 So start editing of your photo using various tools and compare your work with the original photo at every step of the way, with only one tap. Share your edited photos with your friends and family using social media or e-mail. It is one of the Best iOS Art Apps 2017.
Inspire Pro ? Create Art, Paint, Draw & Sketch
Inspire Pro is an amazing iOS drawing app. It delivers an incredibly fast and realistic painting, drawing and sketching experience that you can take with you wherever you go and use whenever inspiration strikes. This best drawing app features 70 high-quality brushes which are divided into 7 sets such as Oil Paint, Airbrushes, Basic Shapes, Graphite Pencils, Wax Crayons, Markers, and Chalk.
There 60 more brushes are available in Inspire Pro Shop which divided into 6 sets such as Complex Shapes, Paint Splatter, Spray Paint, Shape Outlines, Charcoal, and Patterns. Paintings are automatically saved in your gallery and easily exported to your Photos.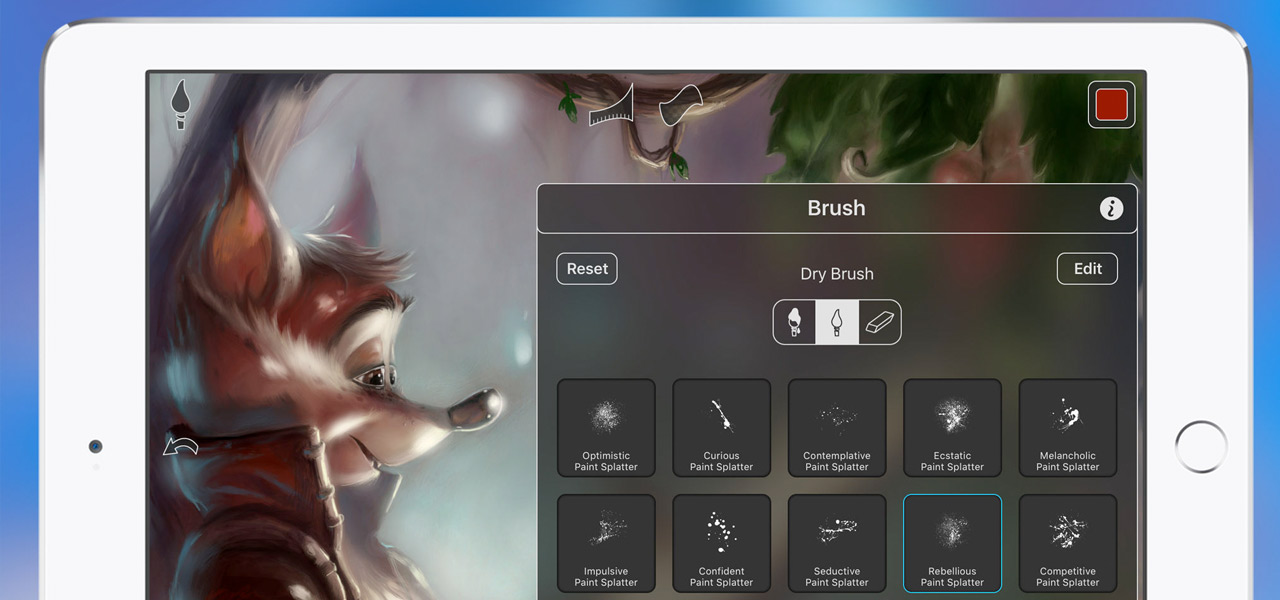 Also, you can directly upload your paintings on Dropbox, Facebook, Twitter and Flicker otherwise sent it via email from within the app. Paintings can be printed from within the app (AirPrint printer required) or ordered online through CanvasPop so it remains of the Best iOS Art Apps 2017.
Sketch Club
Sketch Club is powerful digital art tool which is paired with a vibrant community of artists across all skill levels. The amazing art app Sketch Club features all tools. It will give you a new challenge every day and new competition every week. You can draw in many modes such as Multiply, Normal, Overlay, and Screen brush blend modes.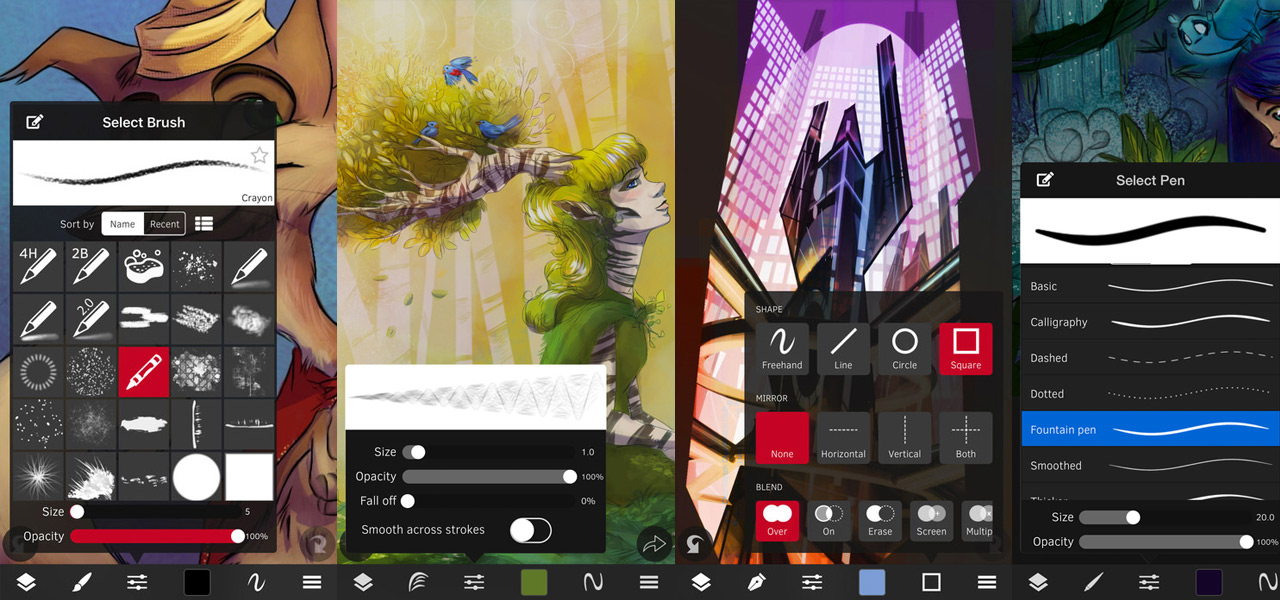 The Sketch Club app is in the Best iOS Art Apps 2017. It is an amazing drawing app comes with various brushes with high-resolution shapes, pattern textures, and input curves. It features Customizable shortcuts for single tap access to your favorite functionality. That's why we listed it in Top Ten Best iOS Art Apps 2017.
Tayasui Sketches: Draw and paint like on paper!
Tayasui Sketches is listed in Best iOS Art Apps 2016. You can draw whatever you want to draw in this amazing iOS drawing app. It features over 20 ultra realistic tools and incredibly realistic watercolor wet brushes. You can import photos from gallery.
Here you can use layers to simplify your task. It features many tools such as Pen Rotring, Felt Pen, Pen Brush, Oil Pastel, Watercolor Dry and Wet brushes, Acrylic brush, Airbrush, Area and Filling tool, Patterns, Text (iPad only), Shapes (iPad only), Eraser, Cutter, Smudge tool and Ruler.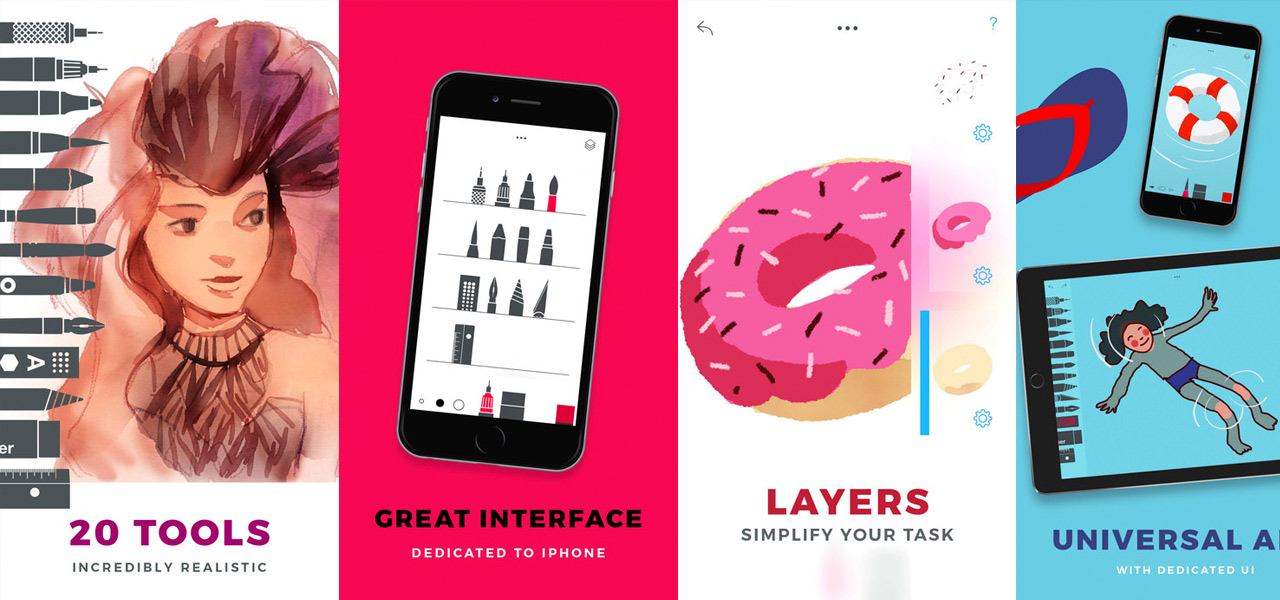 So you can make an attractive drawing using these tools. The best thing is, you can share your drawings with the sketches community where you can find inspirations and vote for other people drawings. It is a Free iOS App so download it and have a fun with your friends and family.
Boomerang from Instagram
Boomerang is very popular app. It will make your everyday moments fun and unexpected. You can take a mini and funny videos using this app. This must-have iOS app will take 10 photos and stitches them together. After this, you can share these videos on social media such as Facebook and Instagram right from the app.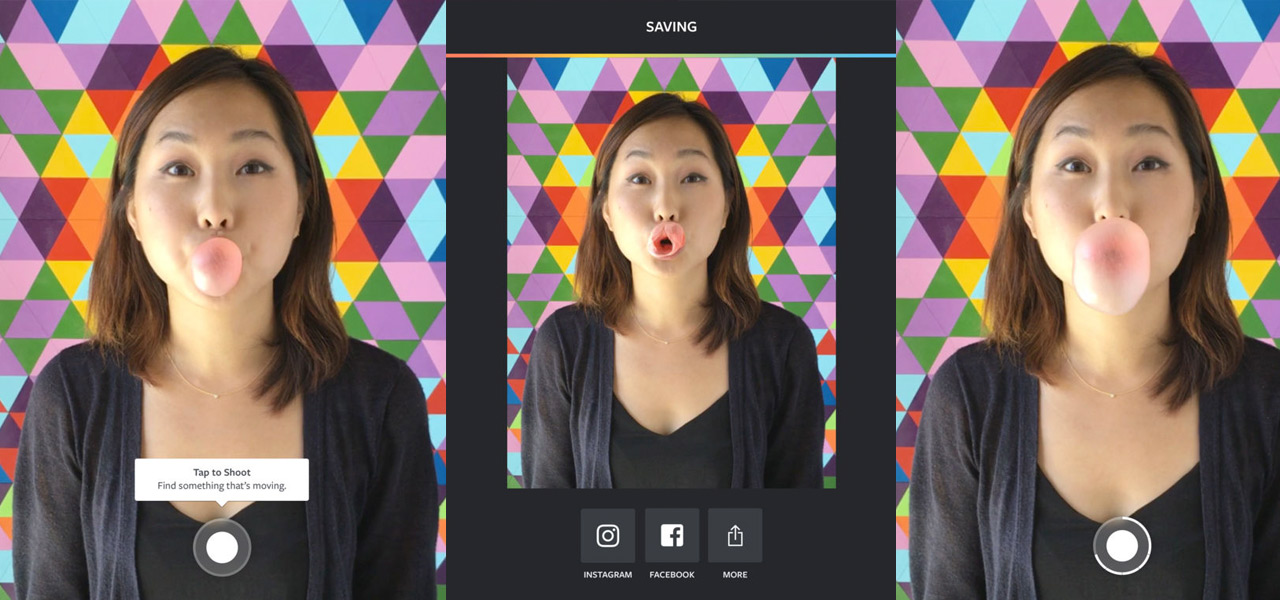 This app is very easy to use. Tap it once and Boomerang does the rest: shoots a burst of 10 photos and turns them into a delightful mini video. Boomerang is a Free iOS App. It is best for create captivating mini videos that loop back and forth, then share it with your friends.
iFontMaker
The amazing iFoneMaker app is World's first font editor which is designed for iPad. In this app, you can create your "handmade" typeface in less than 5 minutes just with your fingers. Then your fonts are ready to install on your computer and also on your iPad and iPhone.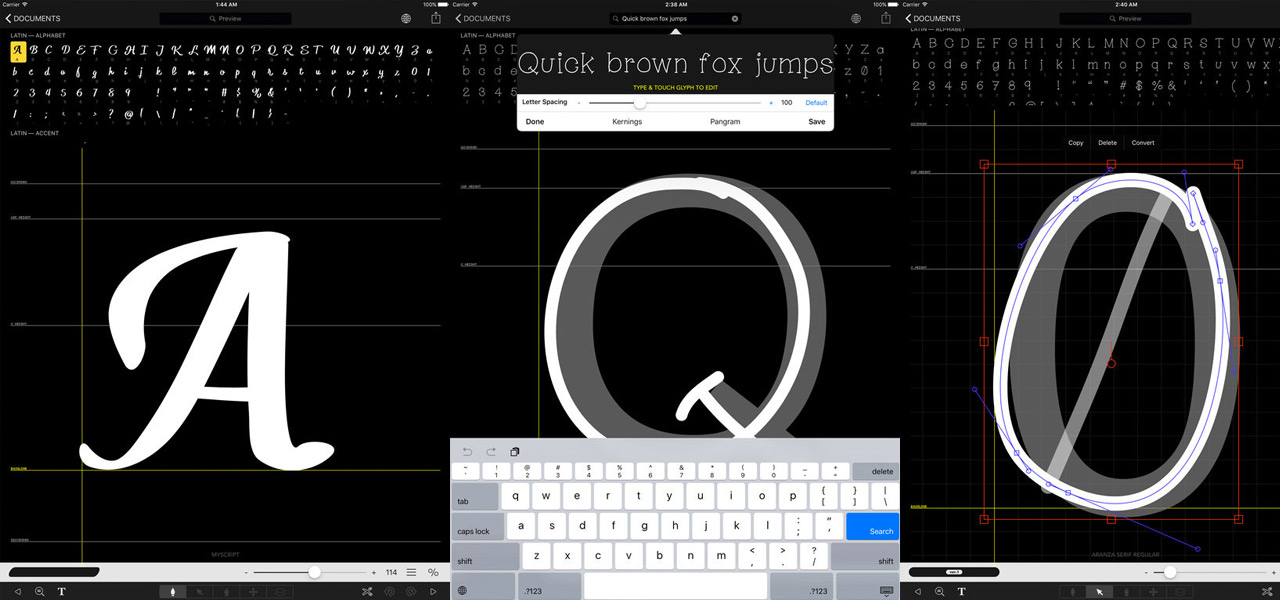 So now stop looking for fonts and make ones with the iFoneMaker today. It is one of the Best iOS Art Apps 2017. And you can change the background also. You can make your own fonts using this app. So that's great, download the app and show your best font arts in this app.
If you have your own top picks, then feel free to share with us in Comments. Also, Submit Your Apps & Games Here and get a huge response from our millions of users. Any query regarding this, feel free to Contact US.
We would love to hear about which Best iOS Art Apps 2017 you consider to be the best ones in the comments below!