My experience with Windows apps
The 15th of February 2010 was a big day, supposingly the beginning of a new era. At the Mobile World Congress 2010 Microsoft has introduced the new Windows phone and the sales started in Europe, Singapore, Australia and New Zealand, later in October a big part of the world followed. No more was Apple or Google supposed to dominate the fast growing mobile business…. until December 2019 when Microsoft shut down their Windows mobile project due to low market penetration. This indeed did not come out of nowhere or all the sudden. The first bad news started to leak much sooner.
And then in 2019 Microsoft returned back to what they used to be - a Dinosaurus. An animal with massive dimensions, dimensions that guarantee respect and power but are a burden at the same time. Especially when it comes to competing against the flexible ones like Google, Apple or Amazon.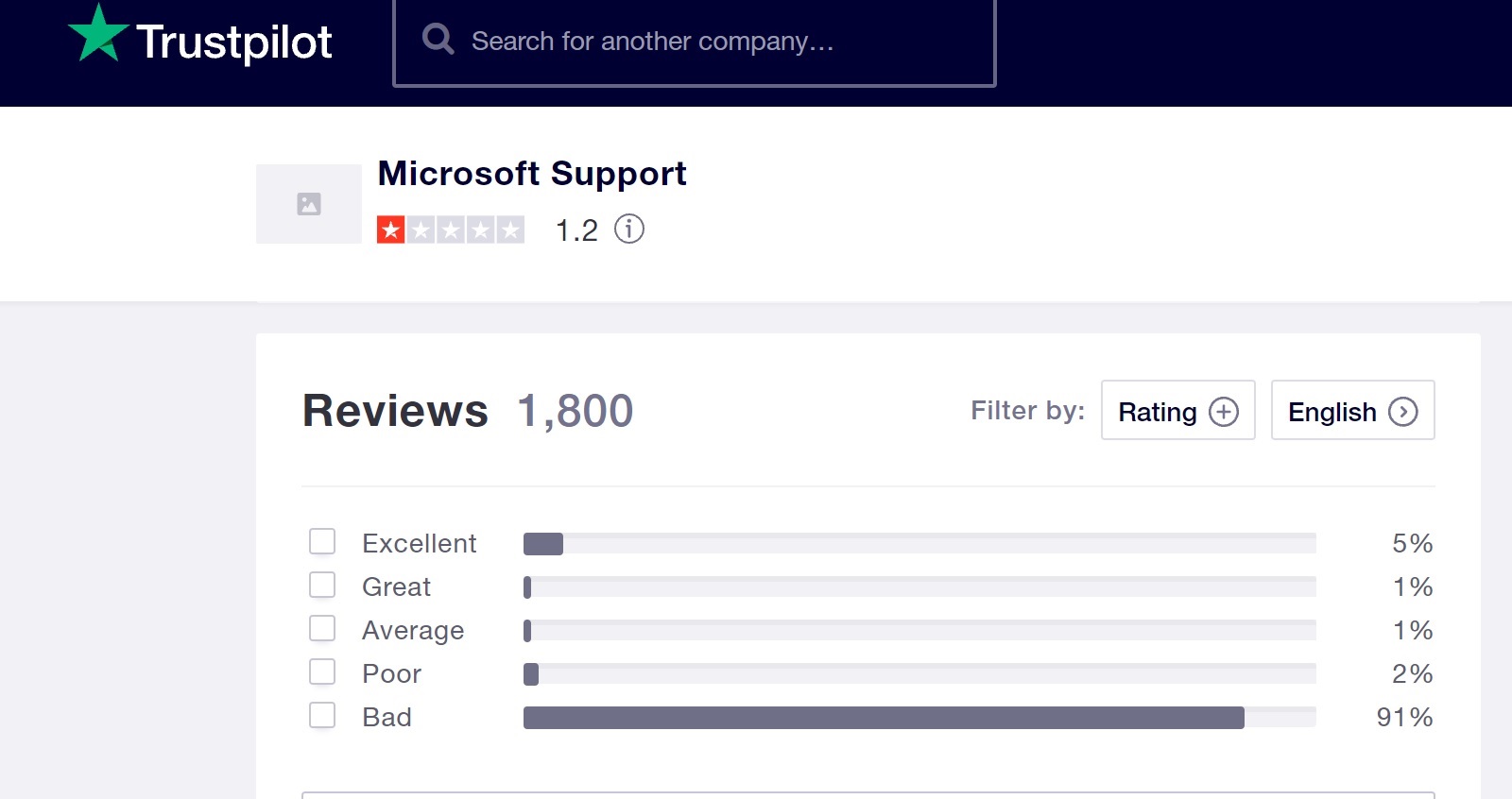 Not every project becomes a success story, but why are the mentioned big names better than Microsoft? Why Did this become a failure? My own experience with Microsoft led me to searching for the answers. So buckle up and "enjoy" the ride.
My experience with Microsoft app store?
The problem started 6 months before writing this article, but not even after half a year I was still not able to publish my Windows app, But let's take it step by step. Want to roll out your Windows app? You have to verify your Microsoft Partner account - nothing wrong with that. I sent over all the support requested and then… nothing. I waited a few days, then wrote to MS support for a follow up and again nothing. In the screenshot below you can see the frustration I went through.
End of April was the first "follow up" email, then another and another. Then I created a new support ticket, but it never got responded. I had no choice but to try other channels. 2 months later, I picked up the phone and spent 2 hours trying to reach a local MS support. As you see on the image below, there was some success and more than 2 months later in July I finally had somebody looking at my issue and actually verifying my company.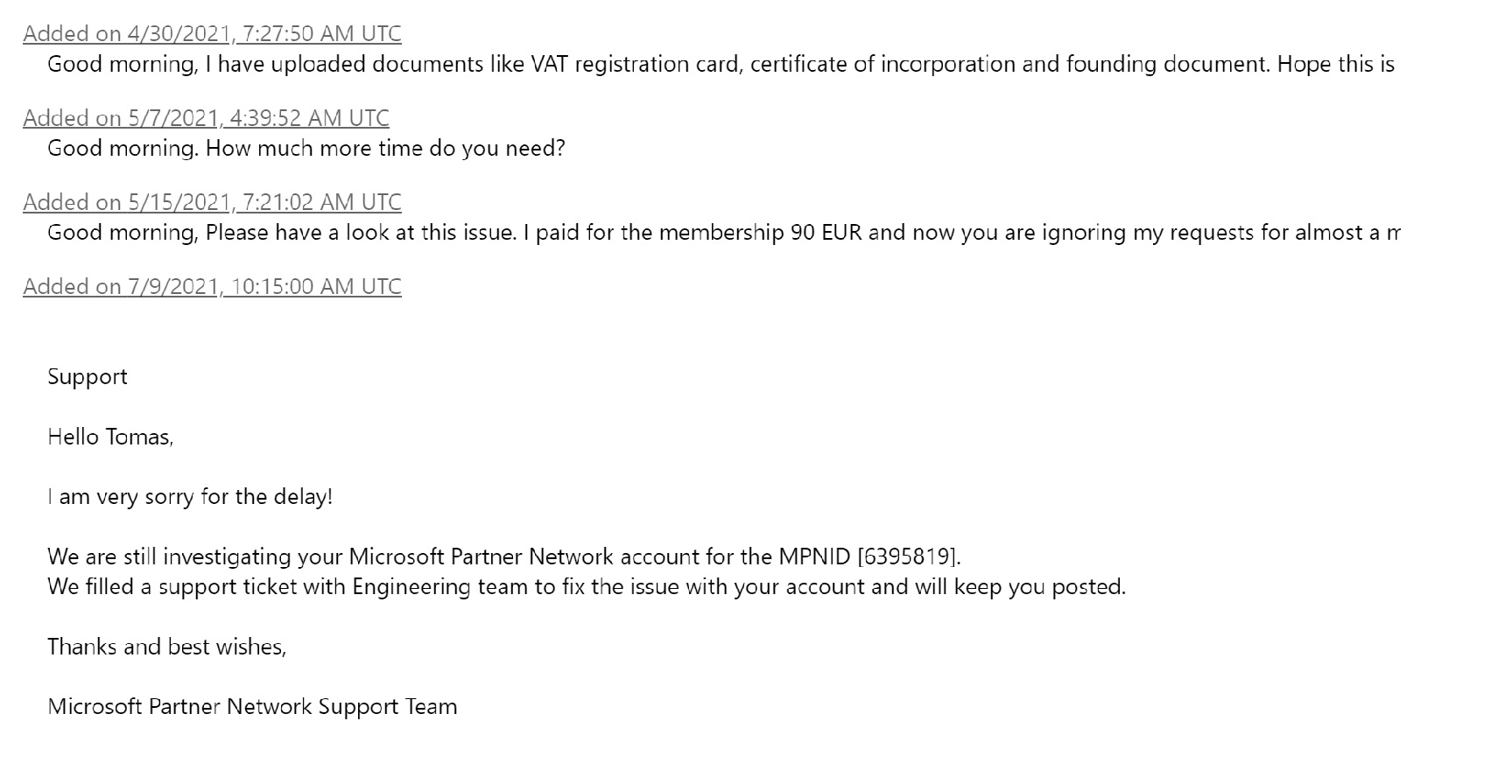 Now it is time to roll out
Do you believe in happy endings? I did until I got to deal with Microsoft support. All was ready and I could pay a freelancer to make a Windows app for me. Guess what… he wasn't cheap. I had to wait for a few days, then the app was tested on my computer and all looked perfect. Gave him access to the Partner center and with tears in my eyes and a glass of wine waited for the good news, but they never came. Instead there was an error message.

The message basically says that you as a company must have an outlook or other Microsoft email. This might be a technical thing, but if this actually is what it says it is, then you are forced to open an account you actually don't need and for sure it is not right.
But I did open a useless outlook account and contacted support… just to learn that Partner Center support is the wrong support and I should contact Developer centre support. Fair enough.
I did and 2 days later they responded. Asked for some details and then it came. A support representative (Some guy named Vicktor) responded only once per day. The response was in 90% of the cases a nonsense. He asked for documents he already had or documents that were not relevant to the case. The most brutal thing I got asked was the monthly bank statement of the company. I mean. Who are they to ask for things such as this? Some kind of governor authority? Nope, they are just teasing. Giving hard times. Faking to work. So the moral of the story is. Avoid Microsoft if you can. They will screw up your days.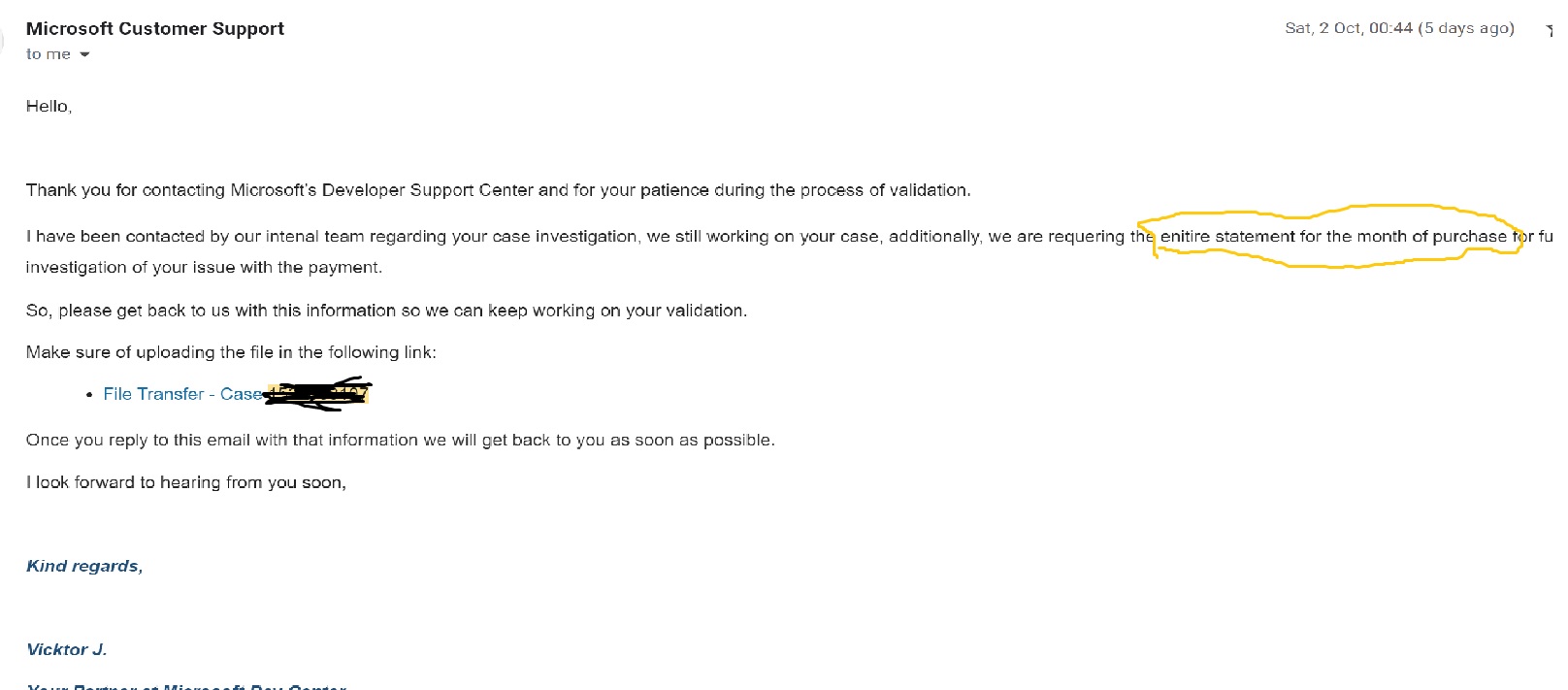 How does this story end? I asked for a refund, I asked for a solution to the case… I want to stop dealing with Microsoft. It is a waste of time. But at least I have this article to share. The app is live on Google Play or iOS and if you want to learn more, feel free to contact me.