Modern mobile programs have broadened the possibilities of what people can achieve. A simple review of the Android Play Store will, for instance, reveal to you just how much apps can do. You can find apps for health, business, communication, finance and so many other things. Indeed, what you can achieve with an app today can have immense benefits whether in your personal or professional life. In the forex trading realm, you can find multitudes of apps for live signals, learning courses, and other things. With a huge world of apps waiting for you on Android, it can be difficult to know which one will be beneficial to you. In general though, all mobile programs come with unique advantages.
The Merits of Forex Trading Mobile Apps
It is very important to have mobile programs for any kind of use. For forex trading specifically, you get to enjoy several invaluable benefits. As reported by Admiralmarkets.de, apps like Metatrader are almost compulsory in any traders phone. But why exactly should you have trading apps on both mobile and PC? Mobile apps offer advantages like:
Flexibility to make quick trades
Convenience when you want to check markets when on the road
A simplified access to trading platforms
Essential market alerts
The above benefits are some of those unique to mobile platforms alone. The following list gives you the 5 most useful android apps for forex trading you should get.
Investing.com's forex app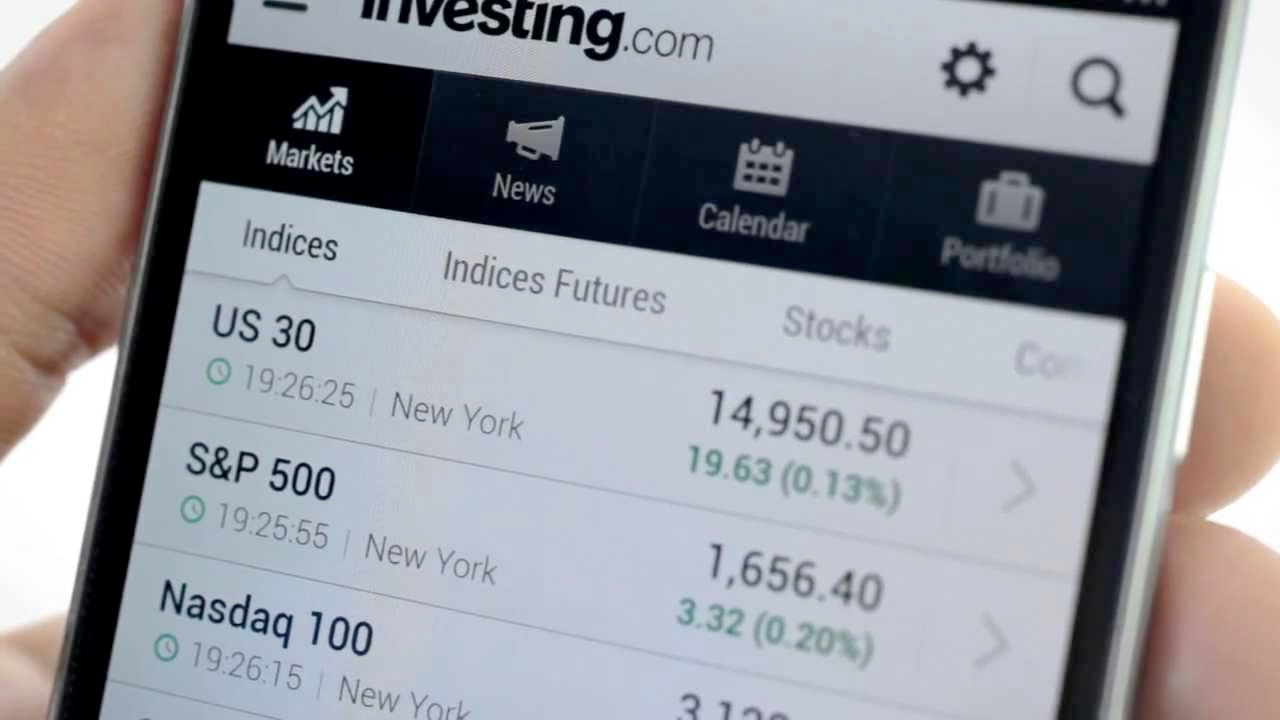 Even though Investing.com has an android application with an unwieldy name, it is definitely one of the best trading platforms you will find on Android. It has everything you need from real-time data, alerts, personalized portfolios and so much more. The best thing about the app is that all these features are offered for free. It has been around for about five years, and it has consistently provided reliable features for forex traders.
TradeInterceptor
This is probably the most popular cross-platform apps. It can be found on the Android platform as well as other mobile platforms. The great thing about the app is that it has some of the most useful charts on any trading application. It even rivals some of the best PC trading platforms in this field. TradeInterceptor has also been around for nearly five years. As a mobile program, indicators are a bit limited in functionality but it works just fine with what is included.
FXCM Trading Station Mobile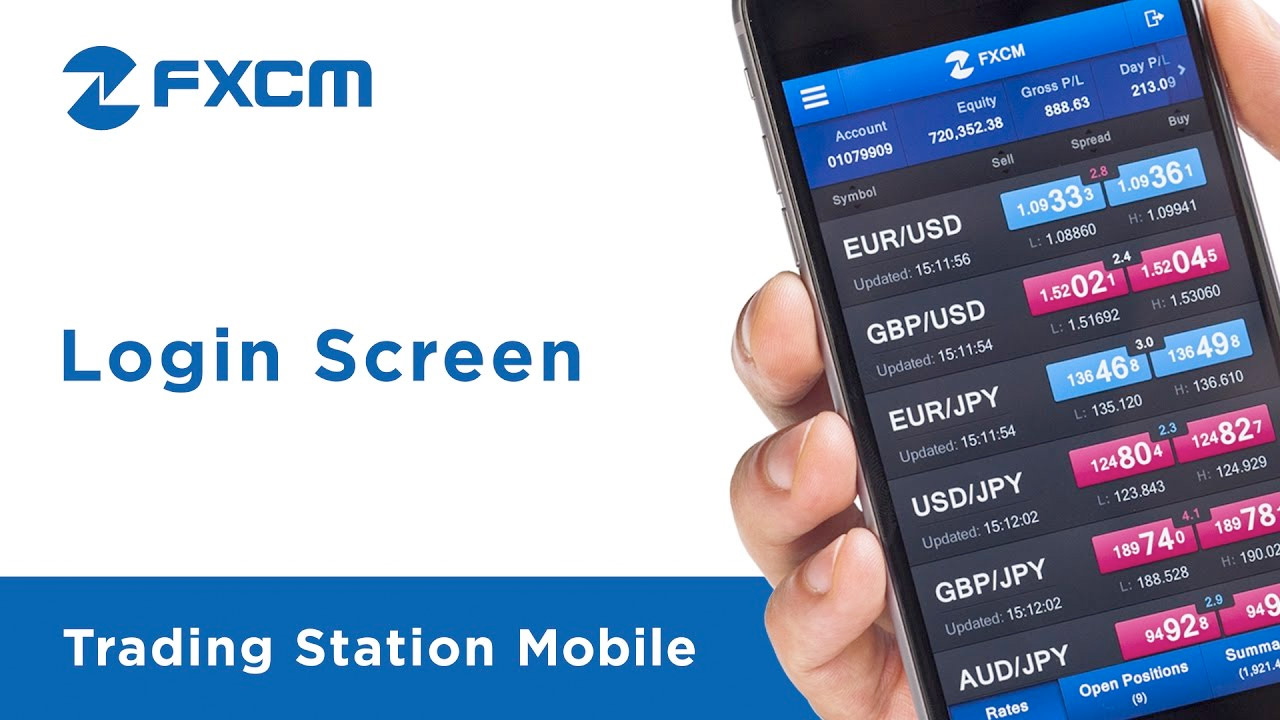 This app is popularly known for its exceptional user interface. FXCM manages to be aesthetically pleasing without losing the most important tools for trading. Users can be able to access the built-in charts that come with various indicators and trending lines. It also streams live market news and offers popular research materials that have been shared in the market. The FXCM mobile app also allows users to manage trades via various order types. It is definitely one of the most functional yet attractive on the Android platform.
Bloomberg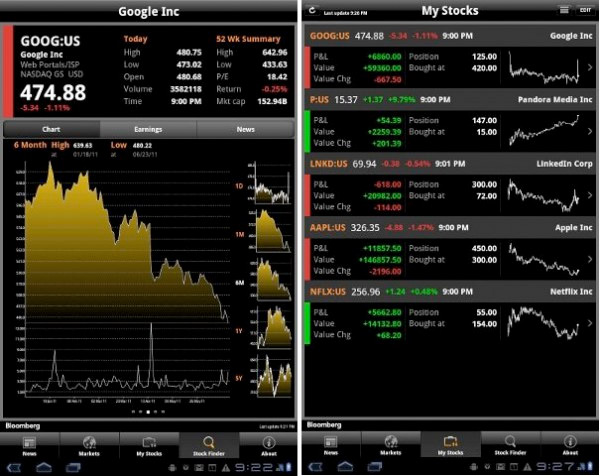 The Bloomberg application is not just a great source for market data. It allows users to customize their portfolios and to follow live market data. It has live television, audio analysis and interviews, subscription services and so much more. The Bloomberg app is not just a great source of forex trading news, though. If you are interested in the financial markets and business in general, you will find it to be a must-have on your phone.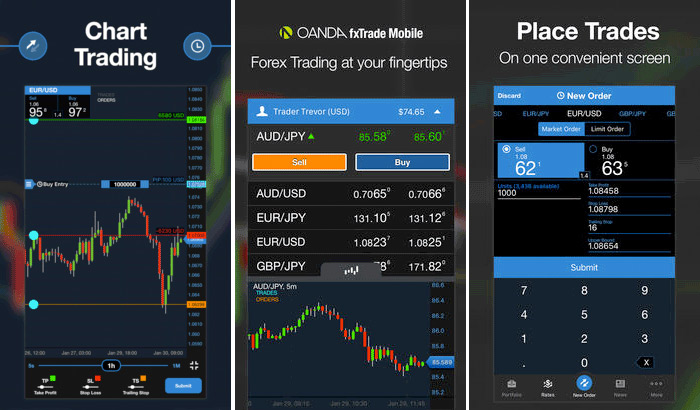 Finally, the Oanda fxTrade is probably the best uncomplicated forex trading app on the Android platform. It has been around for around 8 years and it has seen huge growth over that time. It has various features including mobile charts, real-time market prices for various markets and a reliable customer support. Oanda fxTrade has multiple technical tools, various indicators and supports detailed trading. Users can thus place orders, use stop loss strategies, and so much more from right within the interface. It is also quite fast and efficient.
Conclusion
The above forex trading apps are some of the best available on the Android platform. With features like trading alerts being included, mobile programs are definitely priceless when trading. Some of the apps are also available on multiple platforms. You can thus expect to get more functionality and seamless trading whether you are on the road or at home.