Thanks to the advent of technology, creative individuals like musicians can now use their mobile phones to get their music recorded, mixed, and edited. Unlike today, artists used to use expensive full studio equipment. Though some professional music makers still use such equipment, tablets and smartphones nowadays successfully do most of the quantified work.
According to Android Authority, Apple tops on the list as the best in supporting mobile music recording for the longest time. But many other Android developers have also joined the trend in making amazing apps for musicians. If you are into music, then the following android music apps should be of your concern.
1. AudioDroid
This app is a game changer! It's a music and sound recorder. It also acts as an editor and mixer. What's impressive about this Audio Mix Studio is that even the MP3, WAV, MP4, AMR, OGG, and ACC audio files get edited and mixed to create fabulous ringtones, notifications, and alarms. To record your voice, you only need to import your instrumental. You can also crop and time shifts the audio files.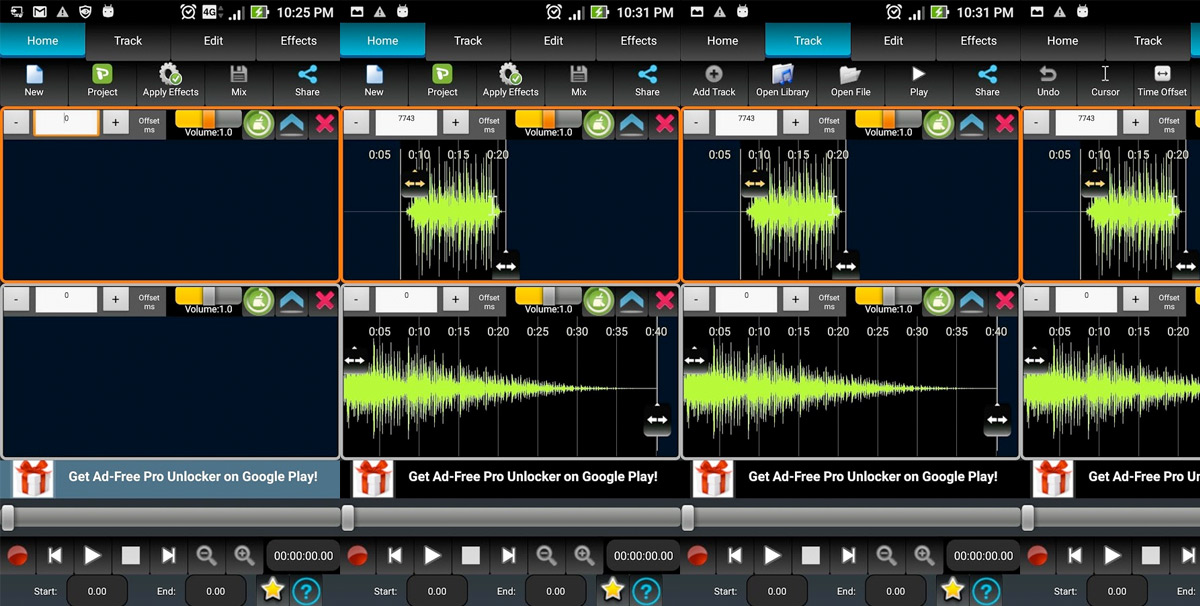 2. n-Track Studio Music DAW
If you ever wanted a complete recording studio, then this app is what you need. You get to playback and record MIDI tracks and audios. You will love the fact that you can add effects during playback and while mixing them.Then this is the perfect app for you. You get to jam with other musicians straight from your home; isn't it amazing? You also get to share favorite songs with friends.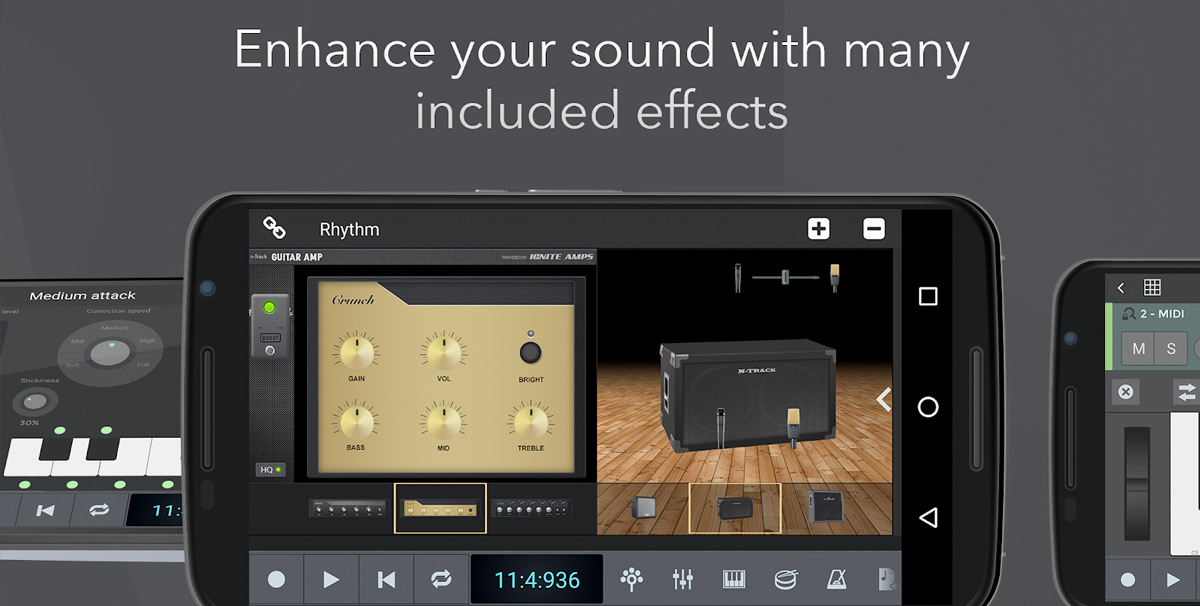 3. Recording Studio Lite
With this app, Android device users can now enjoy a multi-touch sequencer. Due to its simple and quick operation, editing, mixing, and recording becomes a breeze. If you are looking forward to producing great sounding music, then you should consider this app. The best part is that, with the free version of this app, you can record a maximum of 2 tracks using the 'Grand Piano' virtual instrument. The Pro version records up to 24 tracks using virtue drums, bass, classical guitar, strings, rock organ, electric guitar, harpsichord, and pipe organ.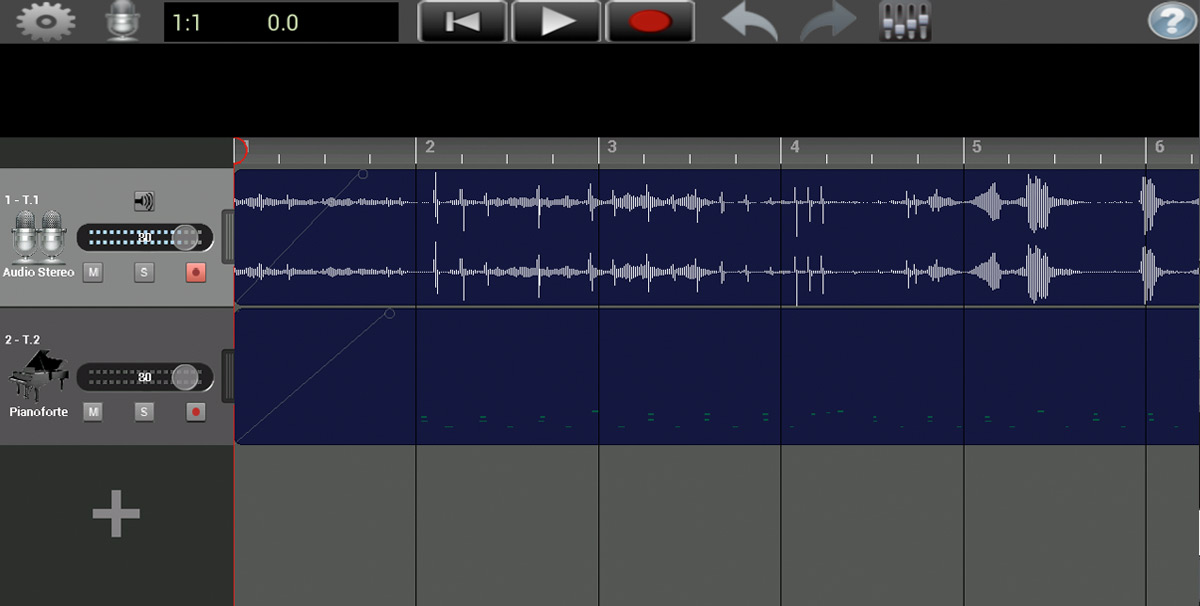 4. Voice Recorder
Judging from its 4.8-star rating, this is so far the best android recorder app. Use can use it to record songs, sounds, lecture, music, or speech. this is their favorite app. The recording is powerful and of high quality. It's also easy to use, another reason why people who prefer working at home love this app. Recording time is not limited, making it the greatest of them all.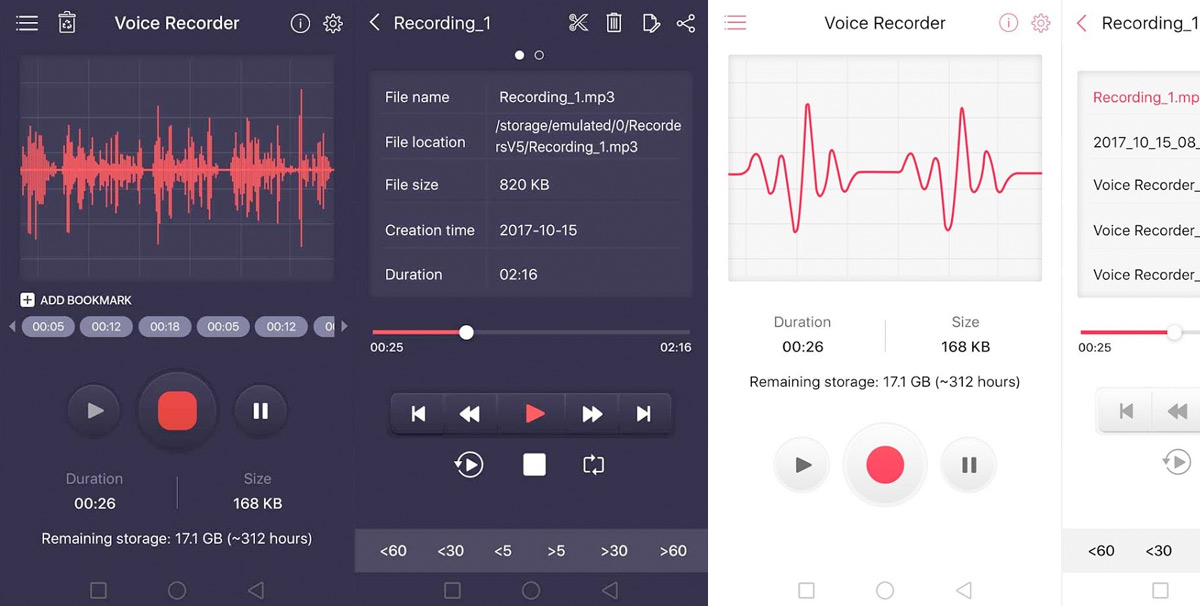 3. Rap Beats Maker with Real Music Recording
Do you love rapping? Then this app should be your choice. It's incredible that even though this app is free, you can also create and record hip-hop, soul, r&b, dubstep, trance, and funk. You also can mix the beats and share with your friends. The instrumental beats and your rap get recorded in parallel, creating fantastic Hip Hop beats.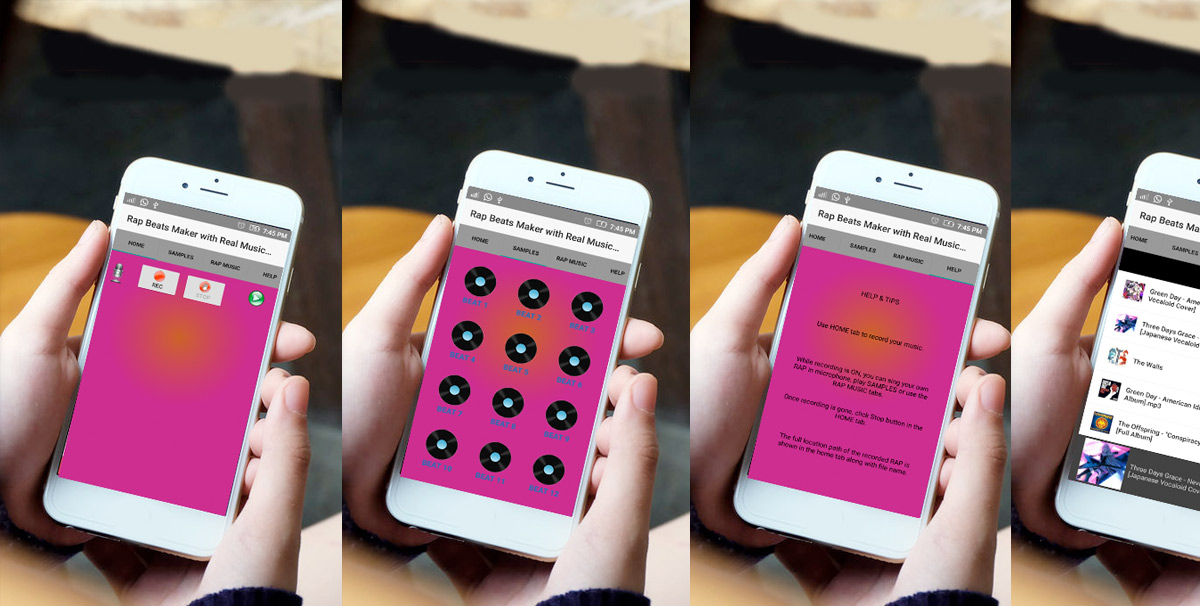 Conclusion
With the above apps, it's a no-brainer; you don't need large and sophisticated music recording equipment. You only need your smartphone to establish a studio at home. The fact that most of them are price free adds the icing on the cake. Besides, those price tagged are affordable. There is no reason why your music career shouldn't set off. Make a decision today.