A while back you needed an actual SNES or Super Nintendo Entertainment System in order to play the matching games. Today, this is just an alternative. Yes, you can still use an SNES console and an actual game to play on the TV. The process is simple and expensive. It is expensive because you will need a working SNES console and you will need an actual copy of the game. Luckily, there is a way to play these games on your Android phones. You will need the ROM and an emulator. An emulator is an app that can be downloaded and installed on your smartphone within seconds. Load the ROM file and enjoy it. First, you will need to know which emulators do deserve your attention! The best ones are mentioned right here.
1. John NESS
John NESS has been one of the most common and the most popular emulators for Android phones for a long period of time. The app is developed by John Emulators and it is a powerful software that allows players to play NES and SNES games using a single emulator. We must add that both types of games work perfectly and you get the full package. You can use cheats, there are various graphics settings, turbo buttons, fast forward, slow motion and so much more. Some will say that John NESS is the most complete emulator for Android phones and we agree. It also comes with cloud storage.
The full version will cost you $4.49 but you can opt for a free version with the ads. It works well and it offers you great features. The emulator also supports controllers meaning you can play a game using one of the external controls compatible with your smartphone.
2. Retro Box for SNES
Retro Box for SNES is one of the simplest Super Nintendo emulators known to man. First and foremost the emulator supports only SNES games or SFC file format. It is completely free to use and it even doesn't have ads. You get all the standard features such as save, load, on-screen buttons and etc. but that's it. You won't get more advanced features.
Retro Box for SNES is probably an excellent emulator for all gamers who want to play SNES games and enjoy without any hassle. You need a few minutes to set it all up and then you are ready to start playing any game you like.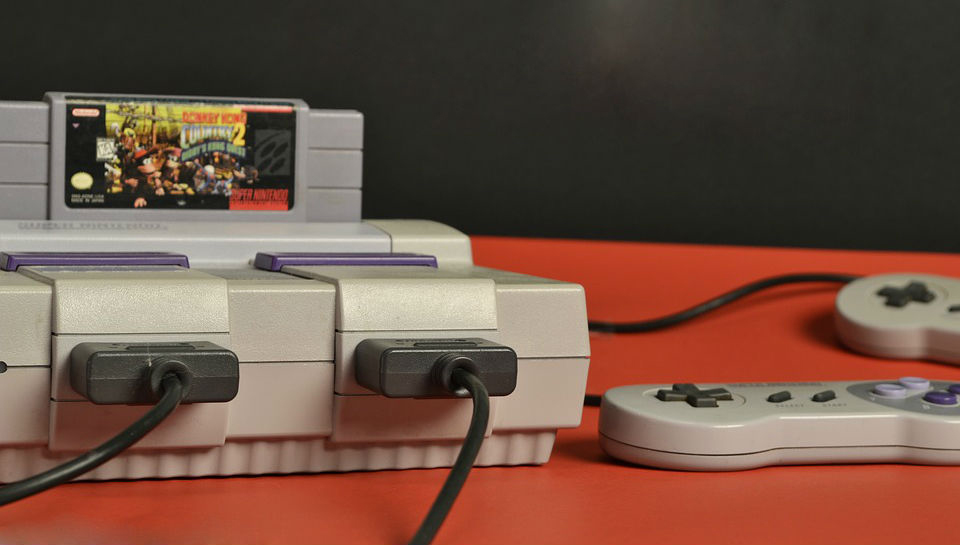 3. RetroArch
RetroArch is an interesting emulator and one of those that are considered as the most advanced software of its kind. You basically have cores that can be added or removed. Each core is another, separate platform support. For example, you have a core for NES games, another core for SNES games and so on. Today we will be focused on SNES games and they are one of many supported platforms.
The emulator is great if you want the ultimate controls and you like retro games in general. It runs perfectly on all Android phones, it can be downloaded within seconds and it is free. Keep in mind that it is a bit more complicated to use than you may believe. You may need some time to get used to it.
4. SuperRetro16
SuperRetro16 is one emulator we all like and agree that it is a superb app. The emulator offers you to use cheats, save and load features, use various controllers and so much more. At the same time, it supports all other, standard features. Probably the best thing about it is the UI where you can see the design of the actual Nintendo controller. It is impressive.
This emulator may be known under different names and once it was difficult to find, but these days, it is known as SuperRetro16 and it is available literally anywhere.
5. Snes9x EX+
Snes9x EX+ is a common and popular choice of many gamers. Don't forget that the app is old-school which means that the user interface is obsolete by today's standards and there are no great-looking menus or etc. However, the app is loaded with options. It is an open-source emulator that has been with us for a long period of time. It will provide compatibility for various gamepads, it allows you to save and load the game, use cheats and so much more. The emulator is developed for SFC, ZIP and SMC file formats meaning you can use it for more platforms.
The emulator is free as well and comes with impressive classical UI. There are no in-app purchases either. If you are in the quest for the most stable emulator on the web, this might be the answer.
Conclusion
All of these emulators are apps that will work with your Android phone, load any SNES game and help you play it like never before. They are stable versions and they come with support for all the features a gamer will need at some point.