The October has been ended. Every month we are coming with new apps and games lists. Today we listed best apps of October 2016. Every month many apps releases. But we listed few excellent apps which are released in last month October 2016.
These apps are very useful and most used app of last month. These apps are completely new and innovative apps and released in October 2016. You should try it once. Check out following apps.
Big Basket
BigBasket.com is India's largest online food and grocery store. The 10,000 products and over 1000 brands are available in this store. So you will find everything that you are looking for. All products from fresh Fruits and Vegetables, Rice and Dals, Spices and Seasonings to Packaged products, Beverages, Personal care products, Meats and much more are available in Big Basket app.
The Big Basket is trusted by 1 Million customers. If you want to instant some products then BB App provides the best option for you. Buy grocery, staples, and other products online and get them delivered at your doorstep in 90 minutes. It comes with great offers and easy payment options. So Big Basket is really a very helpful app.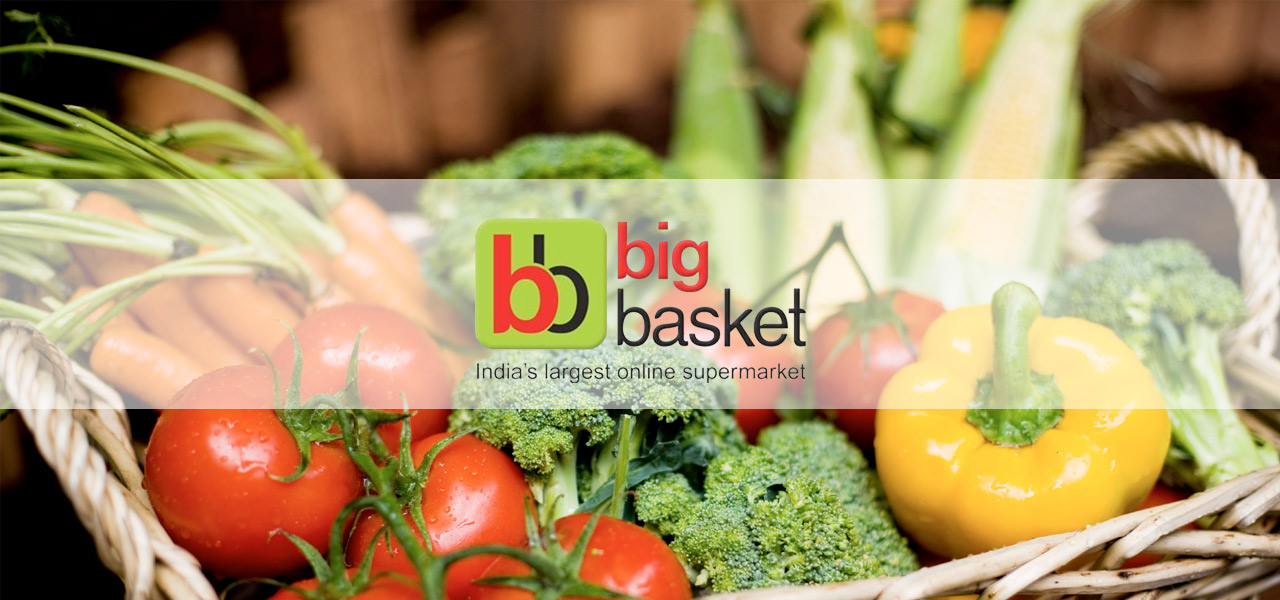 The payment options include Cash on Delivery, Netbanking, Card on Delivery, Sodexo passes and also wallets like Paytm, MobiKwik, and PayUMoney. Big Basket operates in the following cities: Ahmedabad-Gandhinagar, Anand, Bengaluru/Bangalore, Bhopal, Chandigarh, Chennai, Coimbatore, Delhi NCR (including Gurgaon/Gurugram and Noida), Hyderabad, Indore, Kanpur, Kolkata, Lucknow, Madurai, Mohali, Mumbai, Mysore, Nagpur, Nashik, Panchkula, Patna, Pune, Surat, Vadodara, and Vishakapatnam.
The one of the best mobile app development company FuGenx developed Online Grocery App and helped Big Basket. The best thing is Big Basket allows customers to shop groceries anywhere and anytime. It is one of the best apps of October 2016. Big Basket gains high popularity in one month.
GameDuck
Let's Gameduck together! We've already mastered clan matches, master craftsman, cat butlers, farm owners, candy life, and cookie makers. Through the GameDuck community, you'll find out about the most popular mobile racing, role-play and casual games! Start today!
You will find a new friendship which is created through game channel community. You can learn more about new games and tricks on your personal new feed. Here you can record your gameplay and show your skill. Share your thoughts and interests. Post games-play recordings and enjoy friends' posts.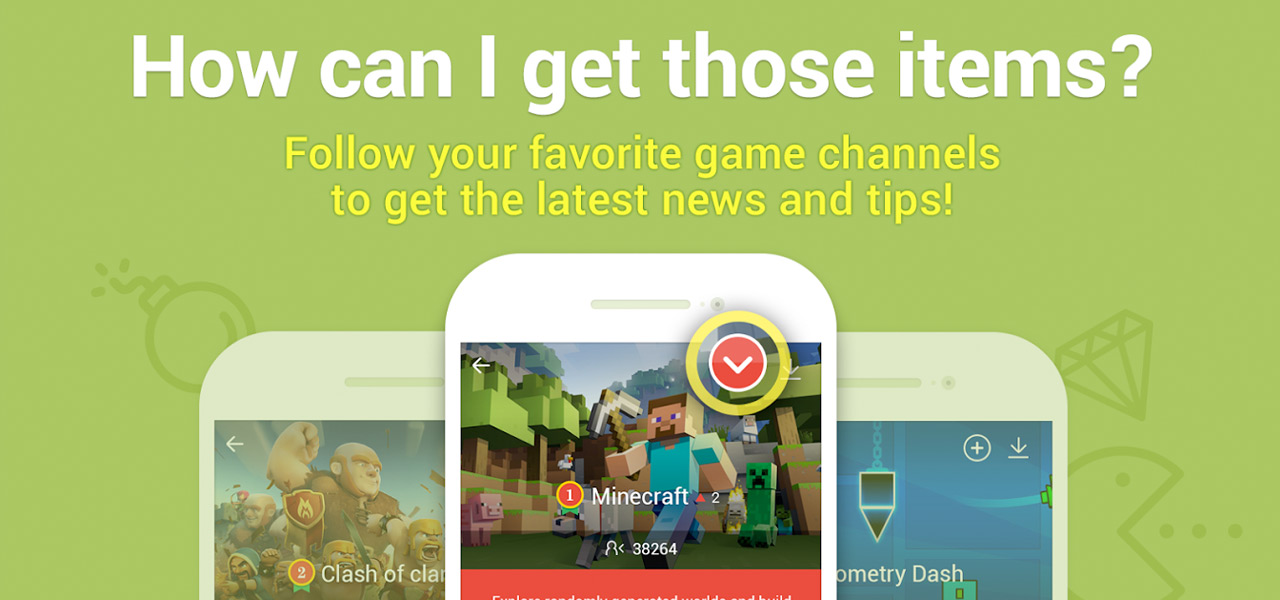 GameDuck is a new way to communicate and share gameplay. Share your high scores with everyone. Save your own and others game-play tips. Get some tips by sharing pictures and videos with your friends. You can add yourself in the video while recording your gameplay. Show your expressions by using FaceCam. Record your voice at the same time when you recording your gameplay.
So GameDuck is the app. GameDuck is listed in Best Apps of October 2016. This app is excellent for game lovers. It is available on both Android and iOS.
Anygram
Anygram is a service app. You can make foreign friends through language exchanges. It is listed in the best apps of October 2016. Anygram also teaches your language to foreigners. They can learn your language. It is a big advantage of Anygram.
Using Anygram, you can easily meet a lot of native speakers from around the world who use the language you want to learn. You can do language exchanges in a variety of with people who want to learn your language among them. It is a great experience of various cultures around the world.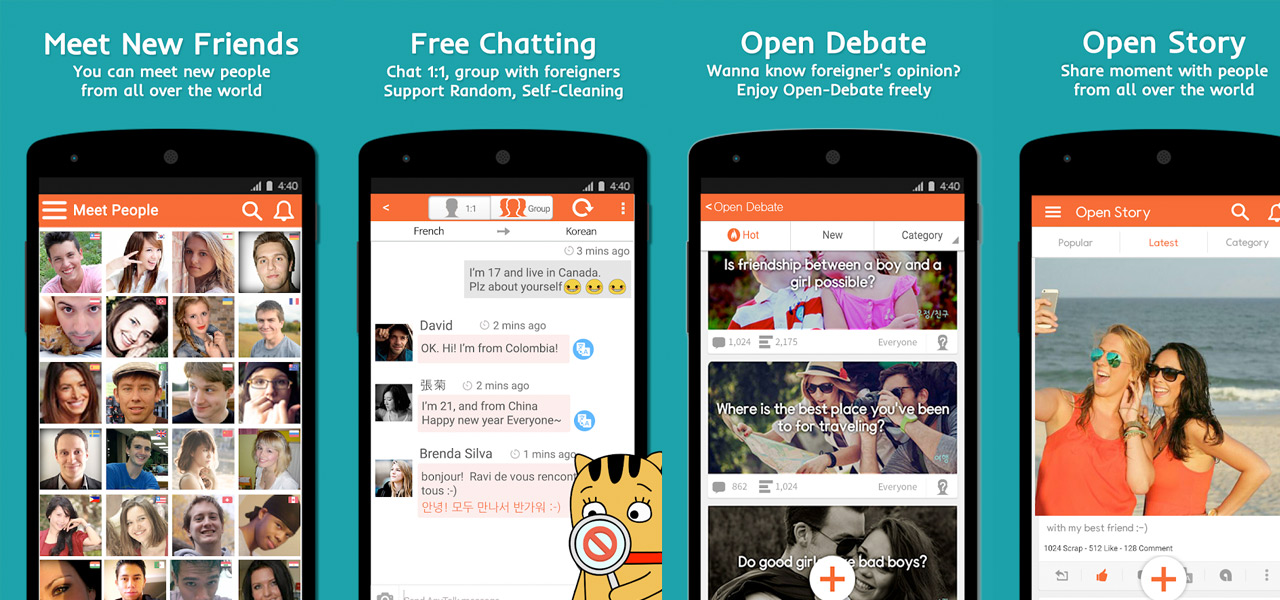 Anygram is easy to use. Just search people by language or interest. And meet different people from all around the world. Share your stories and ideas with people. It features varieties of debates by defining particular subjects. Participate in this kind of debates.
Actually, Anygram is very useful and much better than WhatsApp and Lite. So download and get experience at once. Send a letter to your foreigner friends and write it in a foreign language, if any correction is required then counterparty of pen pal will solve it.
SassyFacts
The SassyFacts combines fascinating trivia, engaging gameplay, and a liberal dose of the ridiculous, to create a rip-snorting fact-fest sure to satisfy even the most jaded trivia buff. SassyFacts gives every answer in numbers, you have to race the clock to guess the exact number.
It is available on iOS only. Sound difficult? Don't panic! Once you punch in your first guess you are given hints to help you arrive at the correct answer as quickly as possible. e.g. 1210 < Answer < 1230 & 1230/Answer = 1.008197. Type your guesses fast and race up the worldwide leaderboard.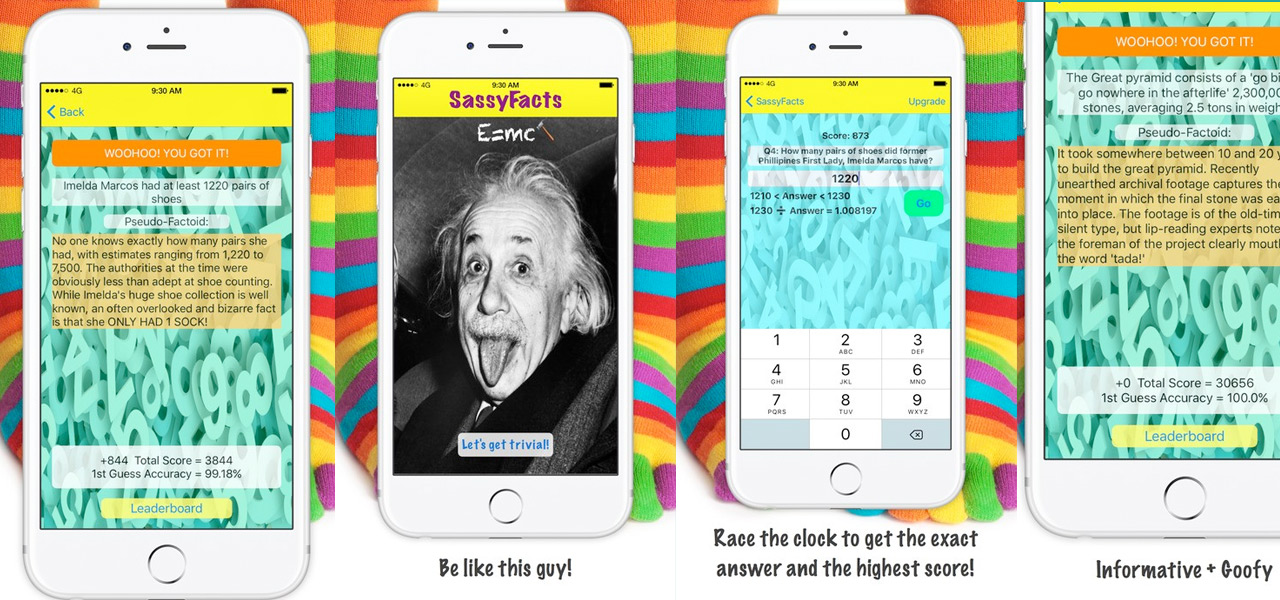 SassyFacts is free iOS app. It is most used apps in last month and became the best app of October 2016. You are rewarded with a juicy pseudo-factoid when you guess correctly. Enjoy the SassyFacts revolution, and share things with your friends.
Libro Bookmarks
People are sharing lots of new things on social media. But some people don't want to share something on social media. The Libro Bookmarks app is for you who want to save few best links, articles, photos and others in privately without sharing on social media apps.
It is the best app will help to save everything on your smartphone. It is the best app of October 2016. Interesting is that Libro Bookmarks will not save anything on social media or server in the cloud. You can get back your saved content without internet connection.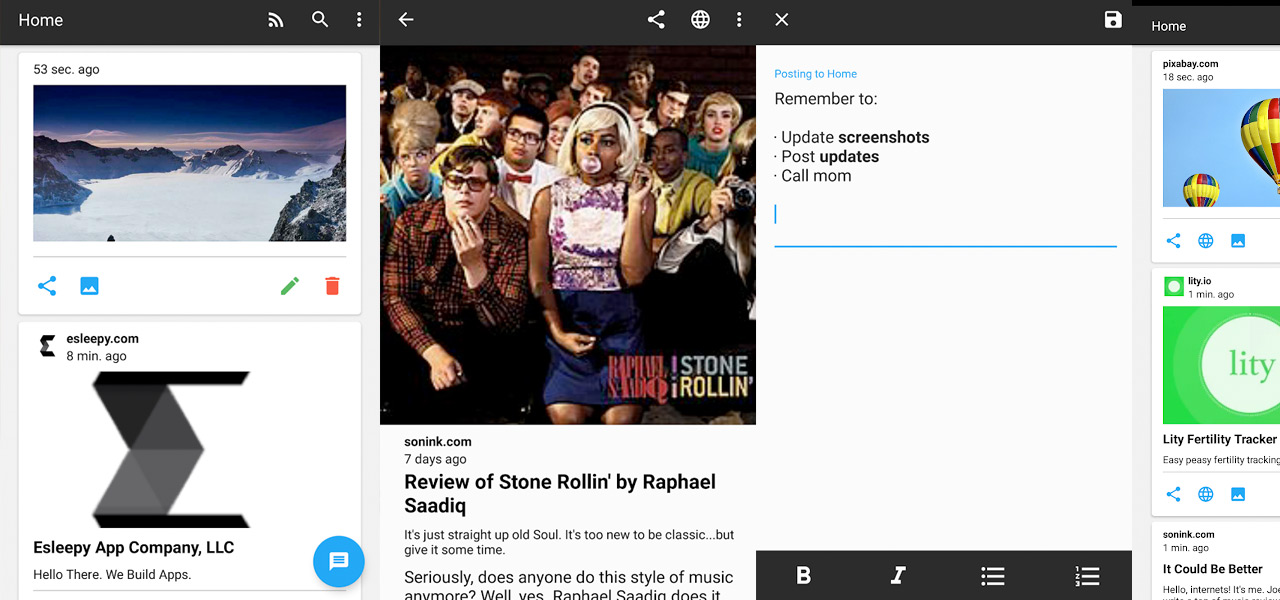 Libro Bookmarks will post directly through the app. It will not record or maintain your personal information. The content is saved directly to your phone. If you lose your phone you might lose your content. It is one of the best apps of October 2016. Libro Bookmarks is free to download. It is available on Android only.
So these are the best apps of October 2016. These are completely new apps released in last month. Try these apps and share your experience with us.
Hope you like these apps. You can showcase your own Apps & Games at TheGreatApps – Click Here to submit your apps & games. If you are facing problems to submit apps & games then feel free to Contact Us.