Best New Apps for Android and iOS - April 2017 Edition
Every month we are coming with newly released apps and games, same as this month we picked the featured apps of April 2017. These are very useful apps in our routine lives.
Mobile applications are improving smartphone experience. The number of apps and games being released every month but it's difficult to track them all. We have assembled this list. Check out the best new android apps and iOS apps from last month.
Infinite Music - Rediscover your media library
Our first pick in the list of Featured Apps of April 2017 is Infinite Music. Rediscover your iTunes library with remixing and mashups using this Infinite Music App. It is the best new iOS app which allows you to customize your listening experience.
You can change playlists automatically with activity detection (resting, walking, running, cycling and driving). The main thing is Infinite Music is an Ad Free App. Be open, creative, and passionate.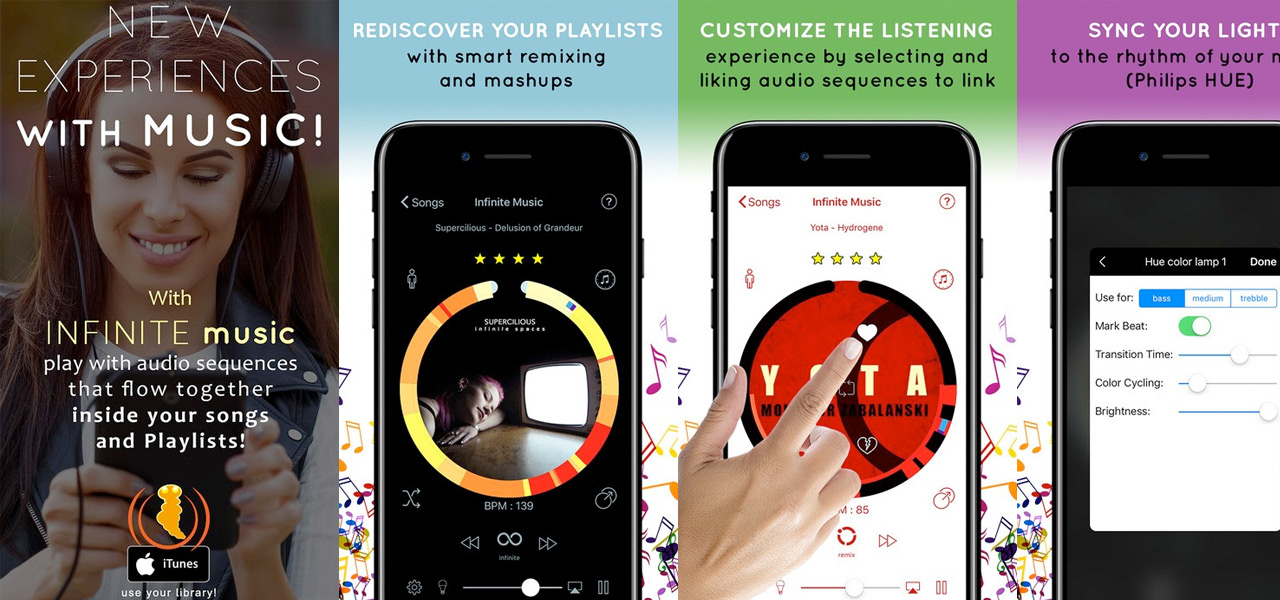 Play your music by automatically linking audio sequences can be surprising, unbelievable and even funny. Compose a customized your listening experience by selecting audio sequences to link. You can also compose a mashup, just select the song which you want to listen first. Read more about Infinite Music.
Sudy
Sudy is number 1 dating app. This is the largest match matching app for wealthy millionaires, beautiful, attractive and successful people to meet each other. The different is you can meet people who are millionaires and beautiful. Sudy requires members to verify their account to make sure their photos and income are authentic.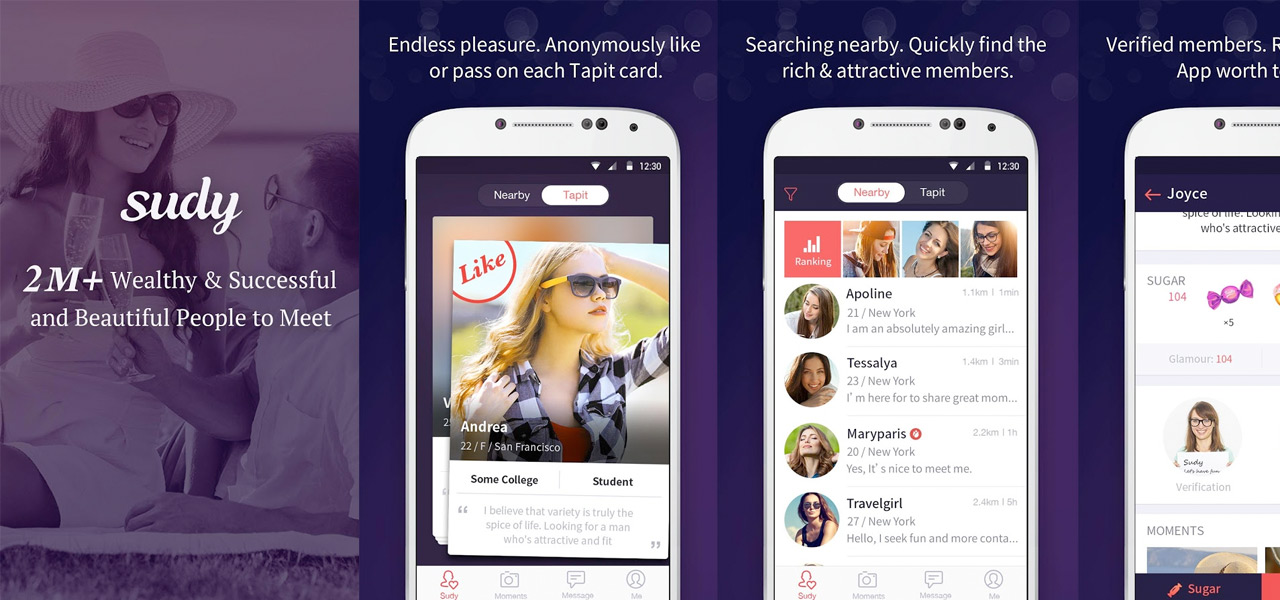 You can see verified identity on verified users' profile. The average wealthy member on our app has an average net income of over $200K. Find the millionaire people nearby. Sudy comes with many features. Click to know more details about Sudy.
Mercativate
Mercativate helps you to find the products in or nearby the town you are visiting markets. You can also book your products. To accessing all the markets, you'll have a GPS guide. Sometimes, you don't know the area then GPS system will help you.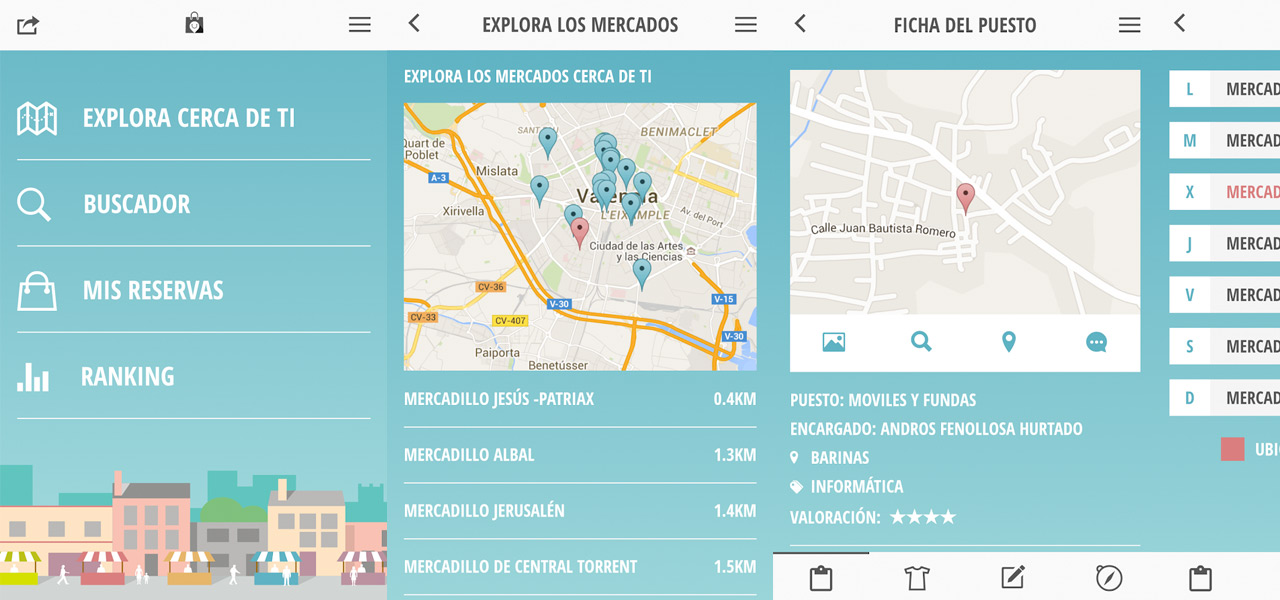 It shows you all the pictures of markets and all of its leading products. Know the markets closest to your area. Mercativate features the private chat when you have any problem or question arises. It's the completely different app and very helpful. Read more about Mercativate.
Paleo CookBook (Primal Recipes)
Staying fit and healthy is very important nowadays. Paleo CookBook is the best diet app. It features the wide variety of great Paleo Diet recipes for main courses, side dishes, appetizers, desserts, soups, salads, and drinks.
All recipes are included with step-by-step instructions and nutritional information including macronutrients (calories, fat, carbohydrates, protein) and micronutrients (vitamins and minerals) so you can choose the recipe that is right for you.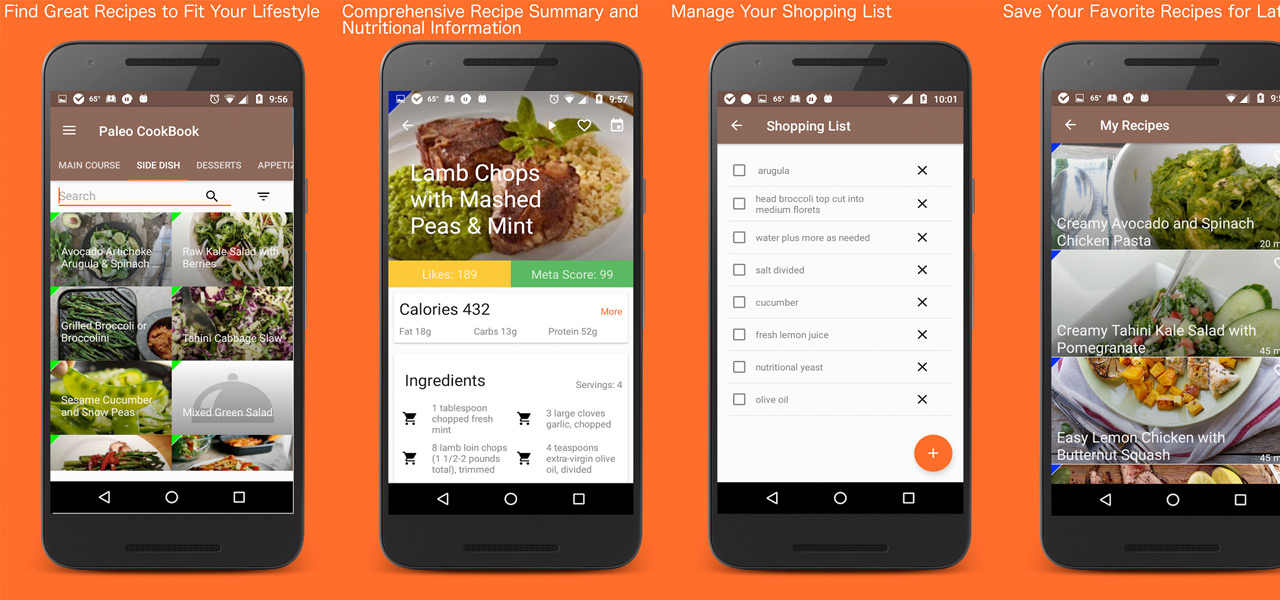 You can save interesting recipes for later, or schedule them for a specific meal in the future. Moreover, you can create a shopping list and add the ingredients of any recipe directly to your shopping list with one click. Click to know more about Paleo CookBook.
Drawissimo Kids-Learn to Draw
Drawissimo Kids-Learn to Draw is the best drawing app. It's like drawing and coloring book for kids and adults. Learn to draw with this amazing drawing app. All you need is your tablet or smartphone and a pen and sketch pad. Find a glass, holder or prop for your device and start drawing!
It lets you learn to draw animals, characters, shapes and anime with step-by-step drawing tutorials for drawing directly onto sketch paper, and not just on the device like many other free drawing apps. So, we listed Drawissimo in the Featured Apps of April 2017 list.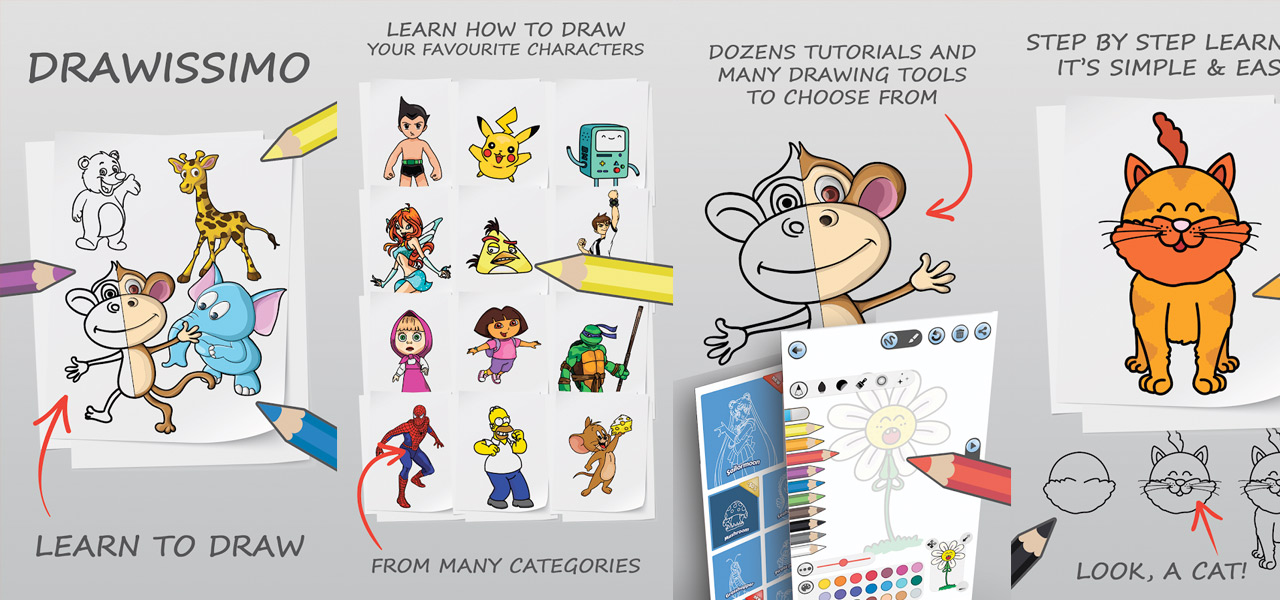 It allows drawing in different categories such as animals, kids, pop culture, fantasy, cartoons, nature, people, etc. Drawissimo is the only drawing app that teaches the real skills. It features amazing tutorials. Click to know more about Drawissimo.
Super Cleaner
Super Cleaner is a small, fast, and smart Android device cleaner and performance booster. Make your phone smarter than ever by using this amazing app. It's featuring a junk cleaner, memory booster, device optimizer, app manager. Super Cleaner features CPU Cooler so cool down the temperature and reduce CPU usage.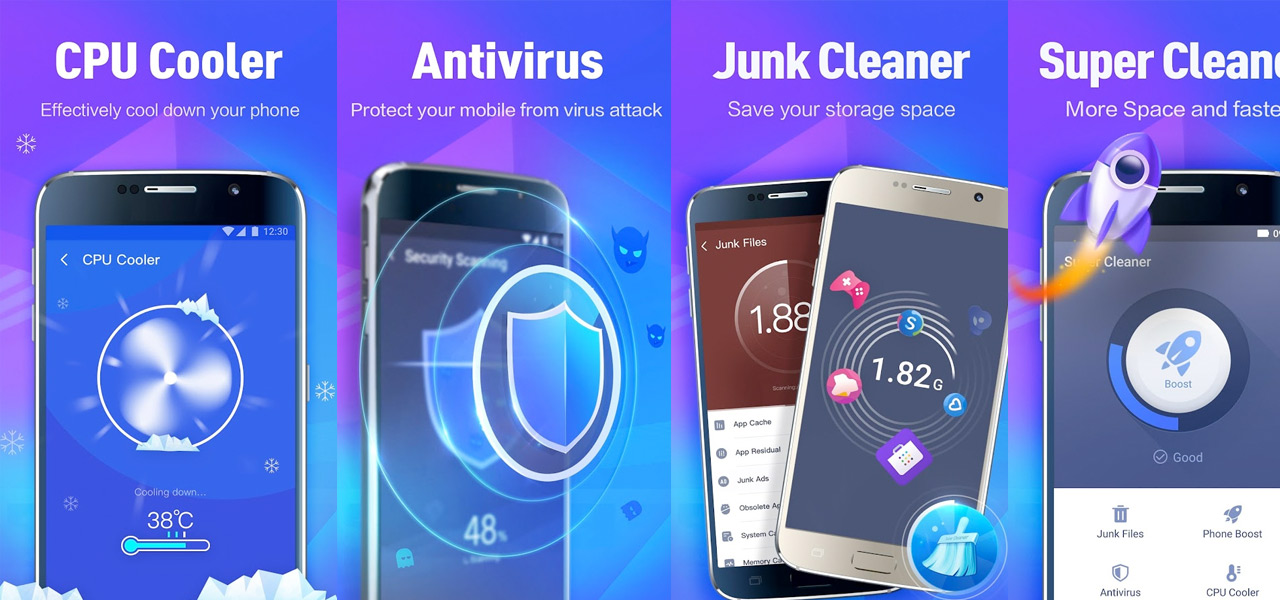 This way you can save your mobile phone battery. It also helps you find rarely used applications, make backups and uninstall unnecessary apps to save more space. It comes with a lots features that are very useful. That's why we listed it in the Featured Apps of April 2017. Read all new features of Super Cleaner.
Hi Security - Antivirus and Applock
We listed Hi Security in the Featured Apps of April 2017 list because some of you might not know about this app. It is the best mobile protector. Hi Security is protecting your phone from all virus attacks, privacy snoopers, and WiFi spies. The app is available for android users only.
It's a free android app and provides continuously growing, cloud-based anti-virus database which provides you with secure Android experience without any threats such as malware, Trojans or any extortion viruses. Hi Security automatically scans your device on schedule time.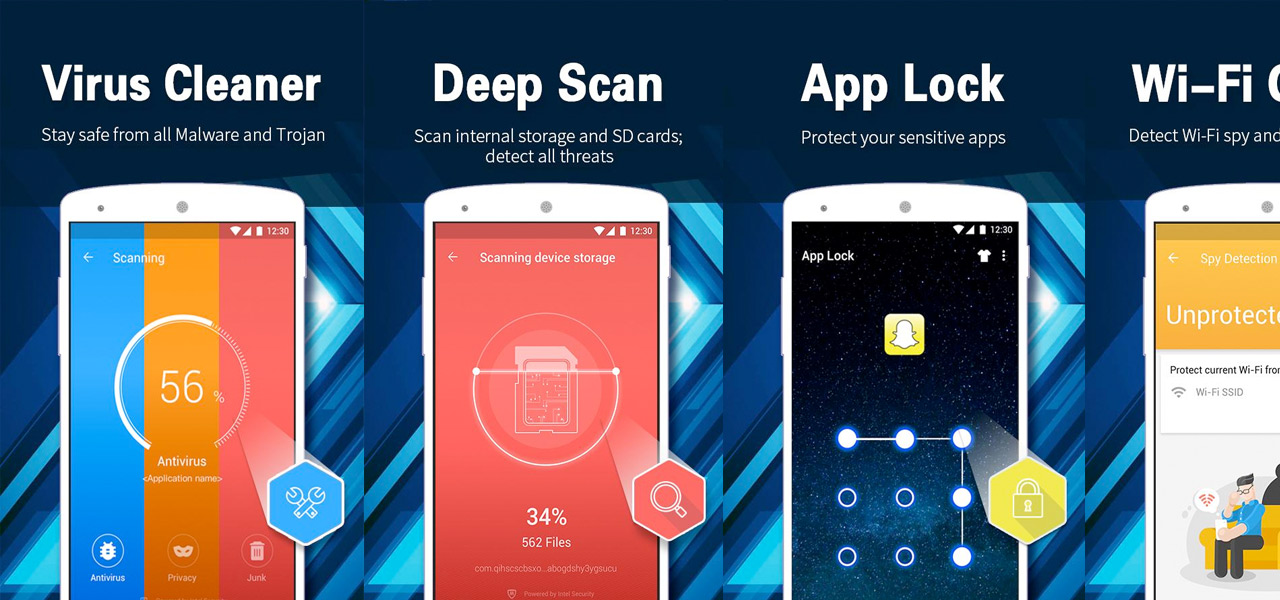 It is the best app to save other sensitive applications by using a different password. This app provides many functionalities. Click here to know more about Hi Security.
Yeti - Smart Home Automation
Yeti is very interesting app it allows you to control, automate and connect all your smart devices from anywhere, anytime. It helps you to make your home simpler, better, and smarter. Just set the routines once and then forget about them later and Yeti will take care of it.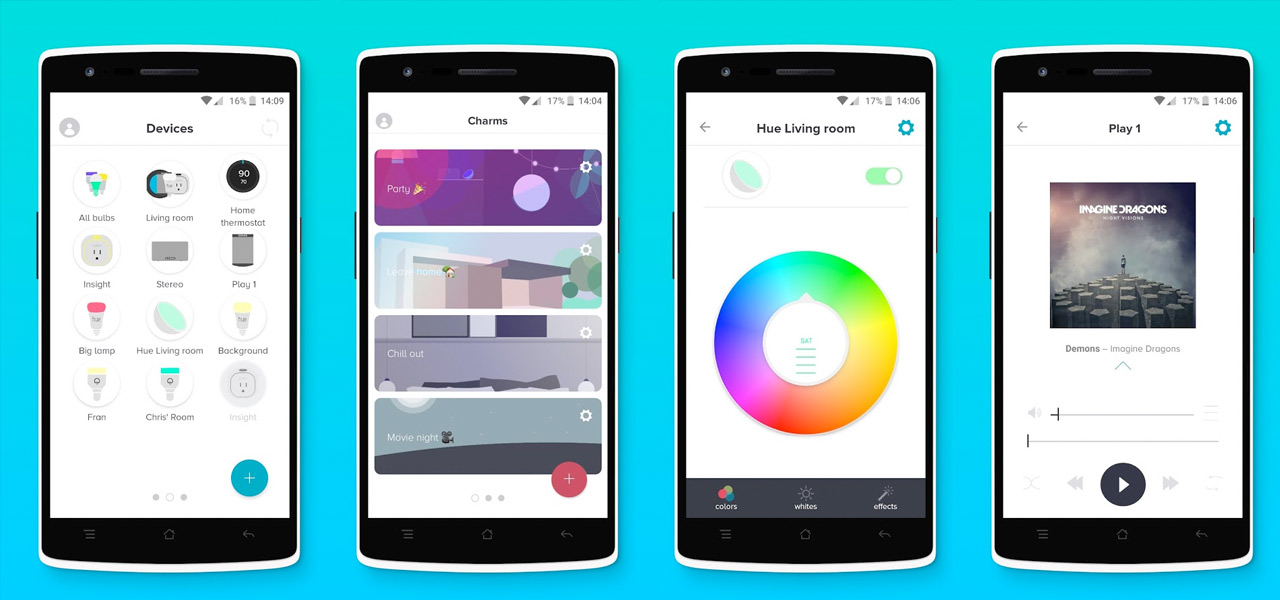 Control different types of devices by location, creating rooms, and manage them in 1 tap. Yeti schedules routines that make your home do repetitive daily tasks for you. The app is available on both Android and iOS. Know more about Yeti – Smart Home Automation.
Moneymailme
Moneymailme is a free secure encrypted chat app. Transfer money by using this amazing app. The app is available on both App Store and Play Store. You can transfer money while you are doing video call. The internet connection is required while you are using this app.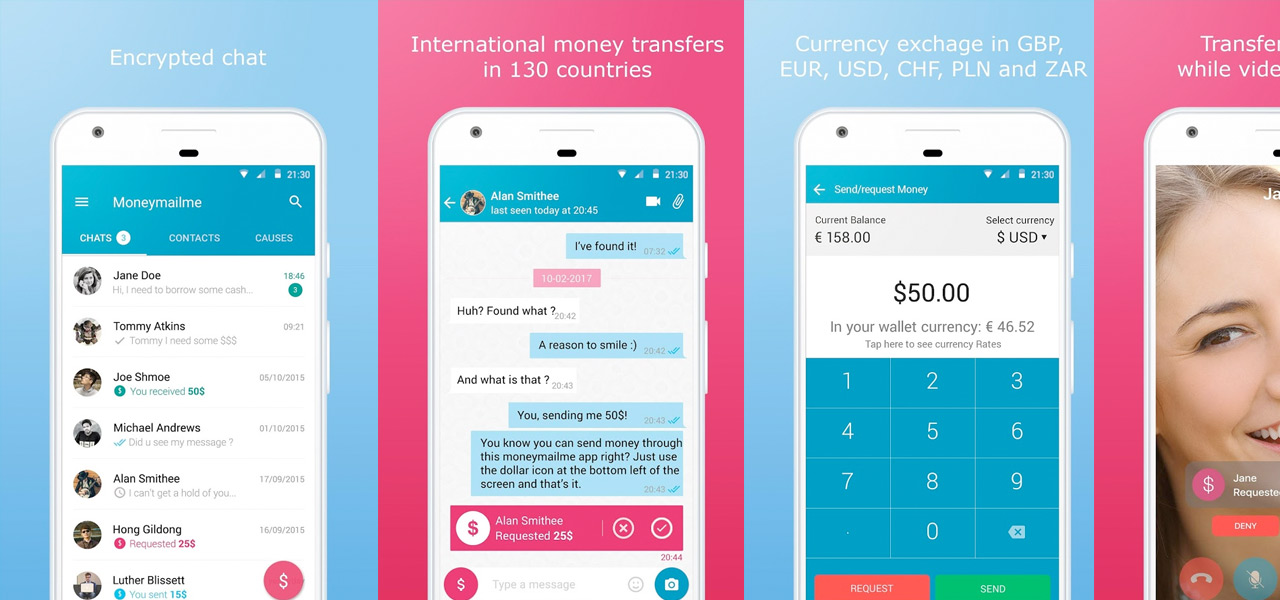 You can use Moneymailme to instantly send and receive messages, calls, photos, videos, documents and GPS location, as well as to send money. It's an intuitive mobile application with e-wallets in GBP, EUR, USD, CHF, PLN, and ZAR. Money transfer is free in the same currency. Well, click here to get more information about Moneymailme.
So, these are the best new Android and iOS apps of 2017. If we missed any great new Android and iOS apps, tell us in the comments.
Submit Your Own Apps & Games here and get a huge response from our millions of users. Any query regarding submission, feel free to Contact Us. Currently, enjoy these apps, we would love to hear about which Featured Apps of April 2017 you consider to be the best ones in the comments section below!