An Ultimate iOS App Marketing Strategy Guide that Helps You to Increase Your App Downloads:
Yes, it's an ultimate iOS App Marketing Strategy Guide where you can find how to get more users to your very own iPhone apps. An effective marketing strategy is to ensure long-term sustainability. We know that it's very difficult to rank high on App Store but a good app marketing plan makes the process easier.
The mobile app launching and promoting is absolutely essential to ensuring your app is successful. If you've already made an awesome app marketing strategy, then don't worry, here you may find some new strategies which will definitely help you to increase your mobile app downloads.
1. Social proof of your app
Social media is the great platform to promote everything. An app store page for your app is not enough so create an official social media accounts on all social media networks. Online promotion is nothing without social media. These are the placed where people can refer who interested in your app.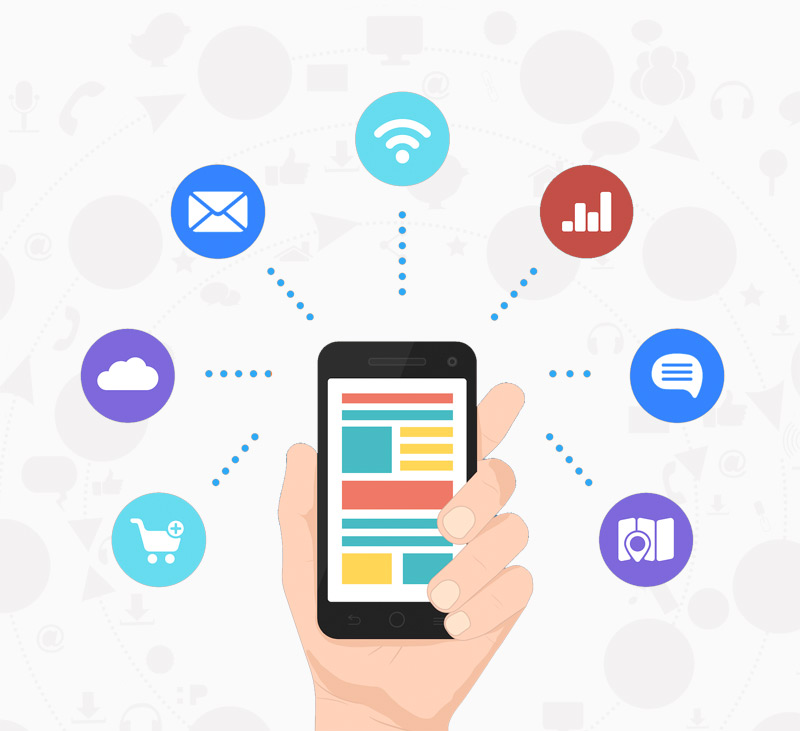 2. Provide discounts on download
You've to provide discounts on your iPhone app because discount attracts people. Offer your app free or half price for a period of time. So, they'll definitely download your app. Well, there are some apps available in the App Store which will help you to promote your discounted app. We must say it's an effective iOS app marketing strategy that will boost downloads.
3. Your online presence
Have you created social media accounts for your app? Now you've to presence online. However, this marketing strategy is used for all kind of apps and products. You need to engage your potential customers and collaborators on these social media tools. Well, you need to build a professional website for your app. The organic installs and positive reviews are a matter more than you think.
4. Start marketing before you launch the app
Start marketing of your app before the launching. Write how your app can be helpful to users and how it differs from the rest then share it on all social media accounts. This will create more awareness. In fact, it's a way to get attention.
5. Pre-Launch Press release
The Pre-Launch Press Release is an excellent iOS App Marketing Strategy. Well, there is the difference between a pre-launch press release and official app launch release. In the pre-launch, just tell your app concept to the people. Convince and educated the reader what your app idea is all about.
6. Never too late to start blogging
Have you built your app's website? Still not, then don't too late. After developing a website, post blogs on it. Write something interesting about your app that draws people to your site. If you don't know how to write app blogs, then hire the bloggers because they know how to make it catchy each and every post.
7. Don't forget to take feedback from users
Never forget to take feedback from users about your app. Reviews and ratings are a matter more than you think. If you'll get more positive ratings and reviews, the more people will download your app. Basically, don't stop the marketing of your app, keep in touch with users.

Conclusion
So, these are the ultimate iOS app strategy guide. Hope! you've enjoyed it. Well, your mobile app success is not based on a number of downloads, active users, and screen views. But its success is based on user engagement that clearly suggests how your app solves the users' problems and also how much they enjoy your app.
Well, you can also promote your apps & games at TheGreatApps. It's world's best app gallery. Submit Your Apps and Games Here and get a huge response from our millions of users. If you have any query regarding this then Contact Us.
So, these are the simple iOS app marketing strategies. Try these strategies and see the result. You can share other marketing strategies that useful to people. We would love to hear some new effective iOS App Marketing Strategy in comments.