In France, in 2016, the fashion industry was able to generate a direct turnover of more than 150 billion dollars. It is a widely accepted fact that fashion is one of the most purchased sectors on the internet. On the other hand, a whopping 10 million French people buy from their smartphone further underlines the fact that the fashion community is relying on the power of the internet to satiate their fashion related needs. It is also worth noting that the fashion addict's population is significant in which individuals get bored quickly.
They are always looking forward to changes and innovations from their loved brands. These changes can be brought forward to them with the help of fashion applications. Rather than spending an entire weekend on shopping, people can now avail their stylist or on-demand tips whenever they desire. Here is the list of 7 fashion applications which would always spruce up your style quotient.
1. The Hunt
It is a community-powered mobile application which is changing the manner in which individuals shop online. It empowers people to suggest fashion products for each other. It is interesting to note that the Hunt does not use image recognition technology to solve the search queries of the users. It instead relies on the community to collaborate with each other and find the required tips and fashion goods. People usually interact on the Hunt by posting a photo of the item they are searching for along with other needs like the size and the budget. The community of Hunt utilizes their shopping consultation techniques to suggest the favorite, fashionable items. It also has a verified program for celebrities like Kylie Jenner, Christina Milan, etc.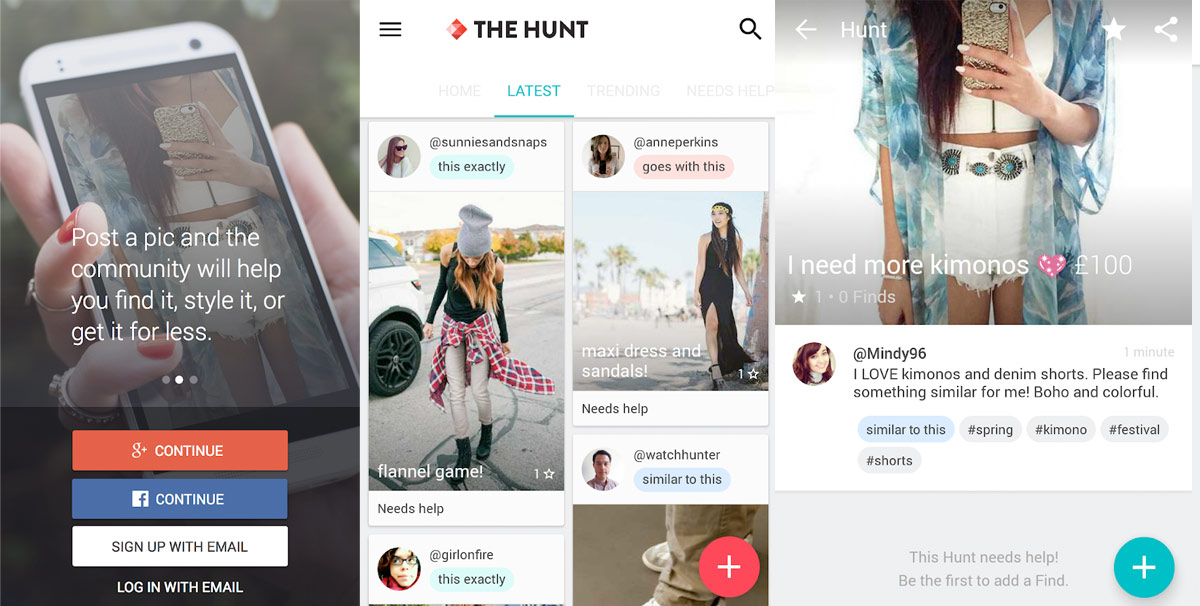 2. ShopDrop
If you are on the lookout to wear designer clothes without spending all your savings, then sample sale is your best bet. Are you aware of the fact that New York City organizes over 270 sample sales a month when the designers discount their outfits by up to 90%? Finding the sample sales is now possible with this application. It shows you sample sales which are based on the location, preference and time.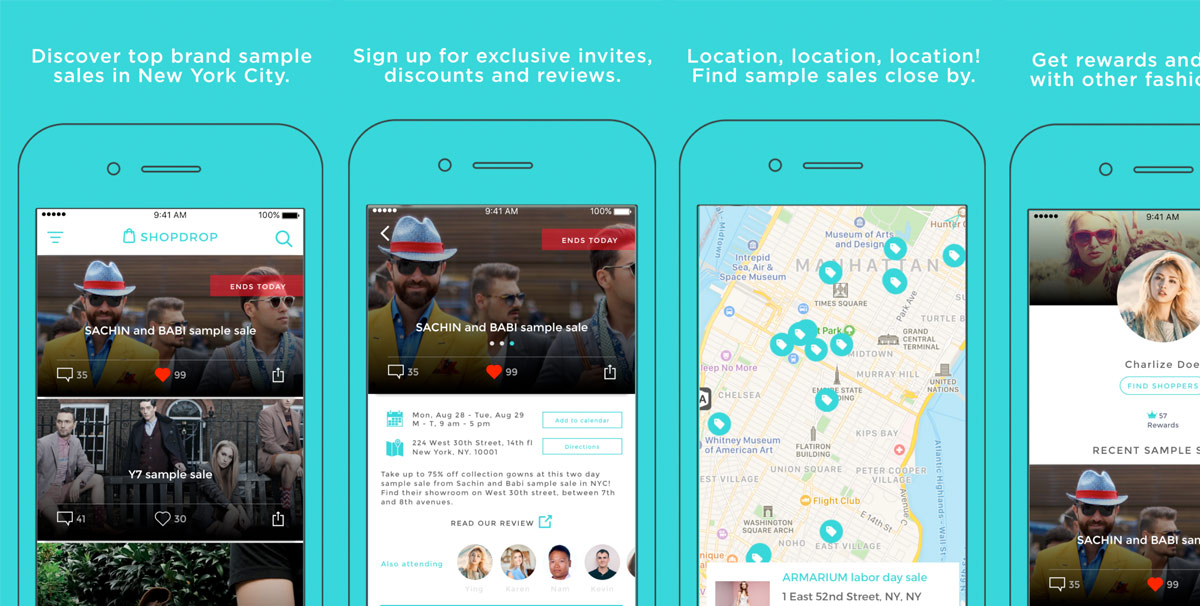 3. Keep
Keep is setting new standards in the way women are revolutionizing and discovering fashionable items and goods across the entire web. Keep has a unique shopping cart in the form of the fact that this cart has never been used by any user. For instance, if you are new to keep, you would be presented to a category of fashion apparels that have never been used by others. This unique shopping cart of Keep makes sure that the shoppers have access to other stores of any type and category.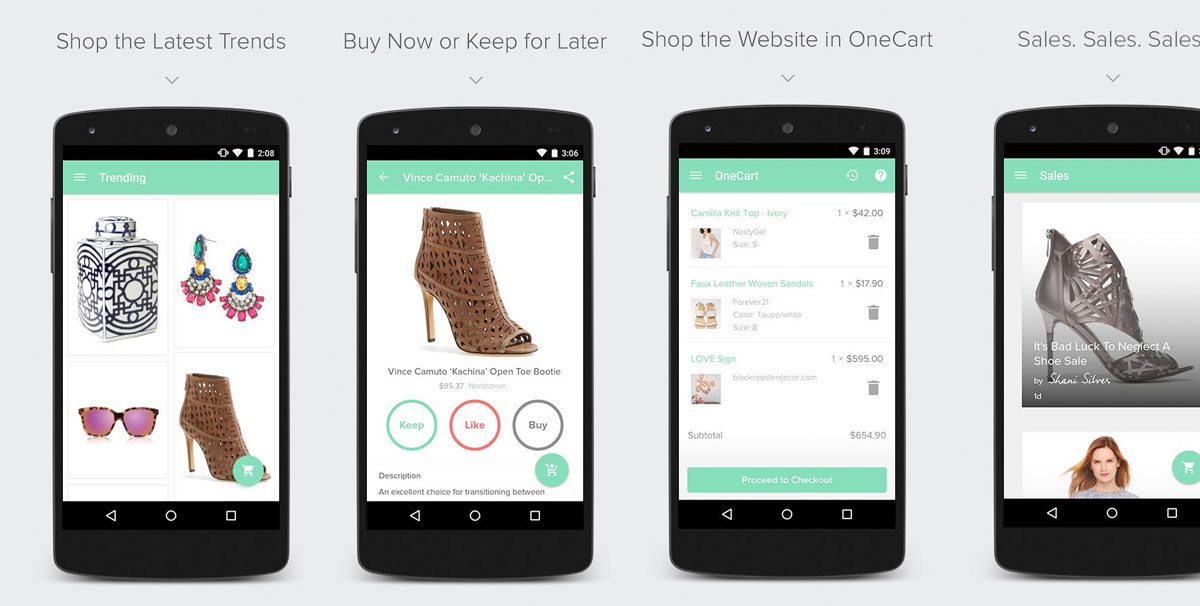 4. Pose
Pose's free applications and website allows the users to shop and celebrate unique style trends with the assistance of a global fashion community. It has the unique prestige of being the only application or website where content and commerce live together. It is also home to millions of outfits which have been shared by fashion influencers from around the globe. It is also important to note that Pose allows women to search for a plethora of fashionable clothes. They also have the liberty of shopping for their favorite looks. It is so because Pose also has an exclusive peer-to-peer marketplace.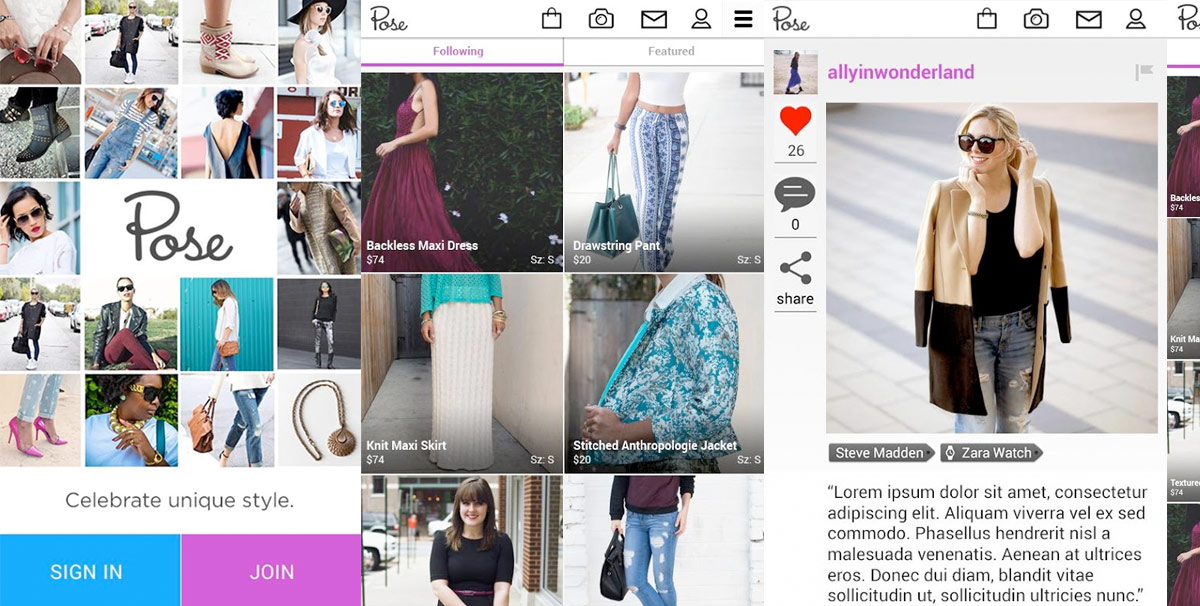 5. Tradesy
In case you are on the lookout for the world's largest buy and sell marketplace for authenticated designer fashion, then Tradesy is the name you can trust. It is that kind of a fashion application where you can sell your underutilized fashion. For instance, you can use your earnings to buy something new which may be discounted for up to 90% off. You can also easily list your items that you plan to sell in case you are a fashion designer. This application also manages the process of shipping and also sends sellers a prepaid shipping kit. This is the reason that you do not have to worry about your shipment when it is on the way. It also offers a friendly return policy.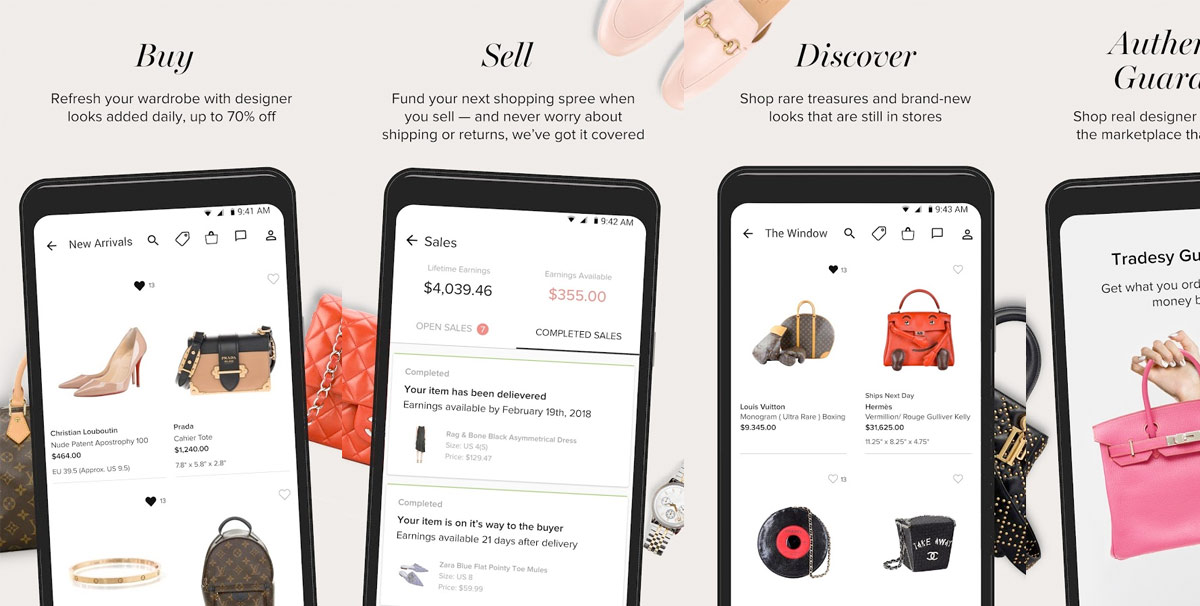 6. Villoid
If you are someone who is a stickler for personal opinions, you now have the option to play around with Alexa Chung's app in the form of Villoid. It is that kind of a fashion application that has the ability to put together outfits on the smart board of the application. It is interesting here to note that you have the liberty to pull items from a plethora of brands that are participating on the ramp shows in recent times. It is also important to note that this fashion application is the ideal one for those who love to dress neatly in blazers for any occasion. In this app, you also have a lot of options for various types of outfits.
7. PS Dept
In case you want a personal style assistant around at all times, and then the PS Dept app is ideal for you. With the PS Dept, the fashionistas of today have access to several types of style experts on a 24/7 basis. This application also has partnerships with various designers and is well adept at giving you a chance that can work best for any occasion.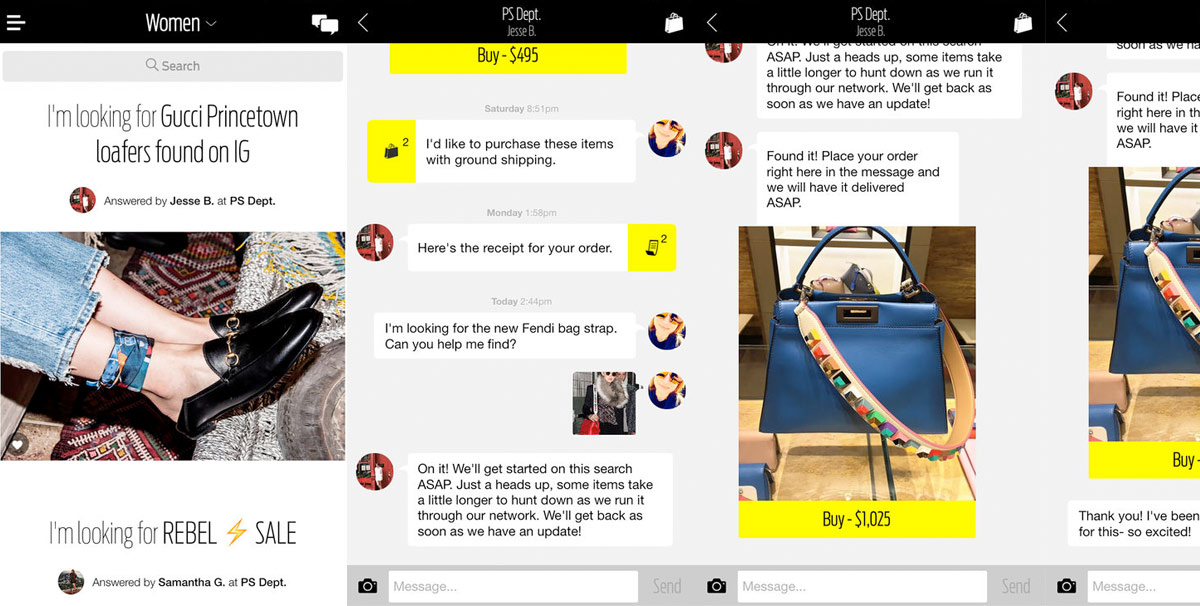 If you too want to lift up your fashion quotient, you can use the applications mentioned above. These applications are supported on a variety of mobile platforms thereby exuding practicality.