How to Increase iOS Apps & Games Reviews?
Want to increase your iOS Apps & Games reviews? Do you know reviews are playing the huge part in success? In fact, this is the key that makes and breaks your app. These are the social proof that determines your app's success so it's important to get positive reviews from users. It also affects your ASO and search rankings.
Your friends and family will definitely give you a 5 star and positive reviews so now your next step is increase your very own iOS Apps & Games Reviews in this crowded world. You will get it by promoting your iOS apps & games. Let's have a look at few cleaver ways to Increase Your iOS Apps & Games Reviews.
Best Ways to Increase iOS Apps & Games Reviews:
You can Use App Review Plugin
It will ask your users to review your app and game. There are lots of plugins available for iOS but Appirater is a popular iOS plugin that will take only 2 minutes to drop into your app. Just tap on the "Rate" button, it will take you right to the app store where you can give ratings and reviews. This plugin will ask for reviews at number of times or you can set a time period.
Change the value inside the Appirater code. Don't show review popup too soon so be careful when you are setting up this plugin. There is an android version as well. It is quickest and easy way to get reviews. So, use an app review plugin, you might end up some bad reviews.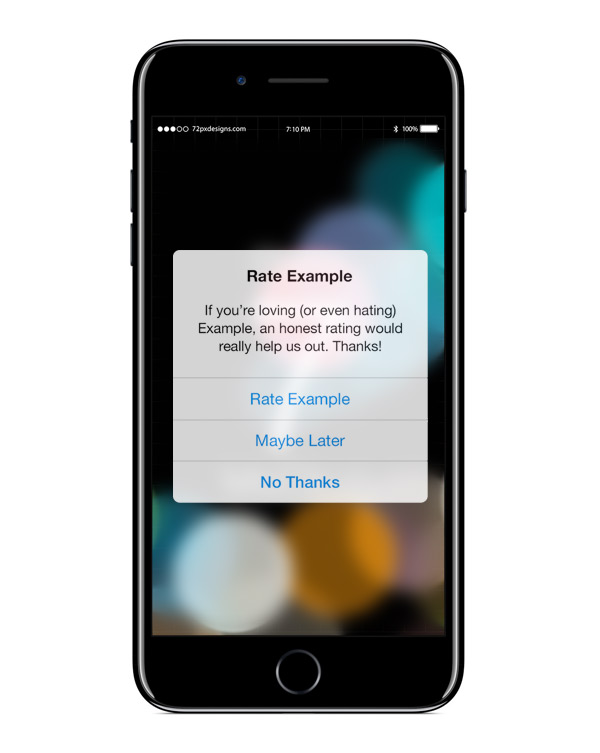 The quickest and easiest way to get a review is to add app review plugin in your Apps & Games. There are a number of plugins are available for iOS and Android both. Ask users to give reviews and ratings for Apps & Games. It is most used solution and also easy to customize.
Incentivize Users to Review your Apps & Games:
We know that we don't like popups. In fact, many of us will choose to ignore standard app review app. Offer your users a chance to jump ahead a few levels with bonus coins. If you really want to increase your iOS Apps & Games Reviews, you need to go beyond just displaying an app review popup to your users.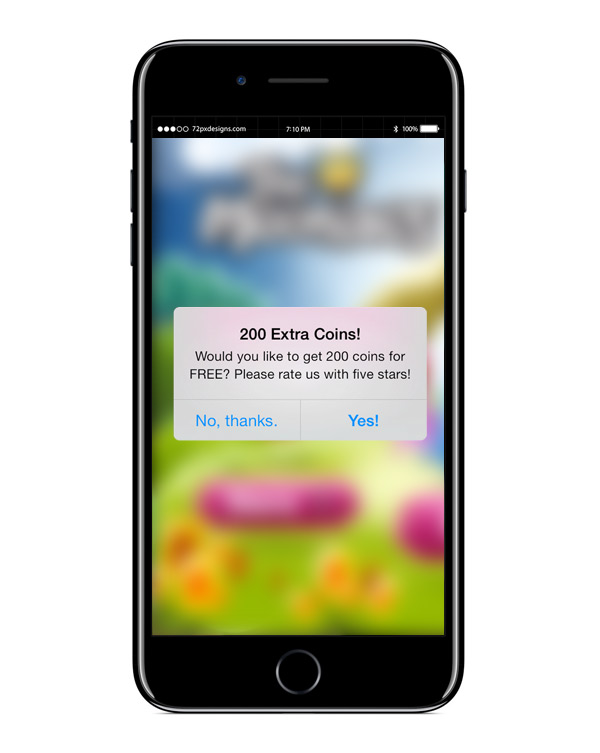 You need to incentivize them. Offer something which is helpful to users. You will need to develop your own app review popup and figure out the best way to reward your users, but the extra effort will be worth it.
Provide Direct Support to Users
Provide an exceptional customer service is the best way to increase your iOS apps & games reviews. It is very common to add "Send Feedback" button to your Apps & Games. You can integrate Helpshift into your app and directly communicate with users through a live two-way instant messaging window.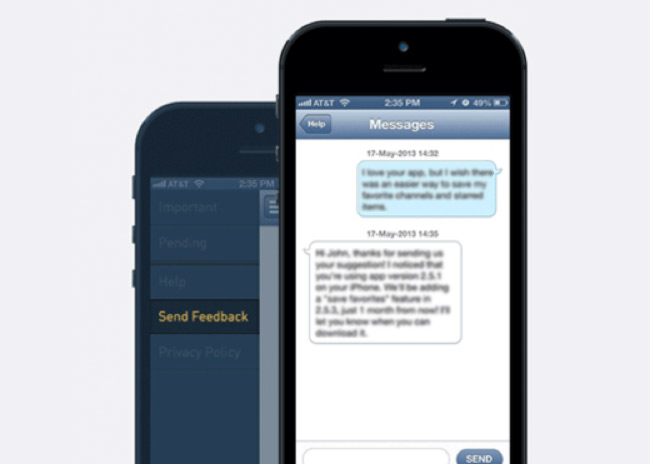 It allows you to one-to-one message with your users directly inside your apps & games. If users need any help, you can go way beyond a pre-populated mail form and deliver a great customer support experience with Helpshift. After helped to your user, ask him for review. And user will surely give you a great positive iOS Apps & Games Reviews. Well, the Helpshift is free and simple to integrate.
Timing the Prompt
Prompts are the great way to remind users to leave a review. Times to prompt is very important. Many people make the mistakes of asking of reviews upon the user launching the app. It is a better way to ask for a review is to wait to until the user has accomplished something within your app or finished with his/her intended task.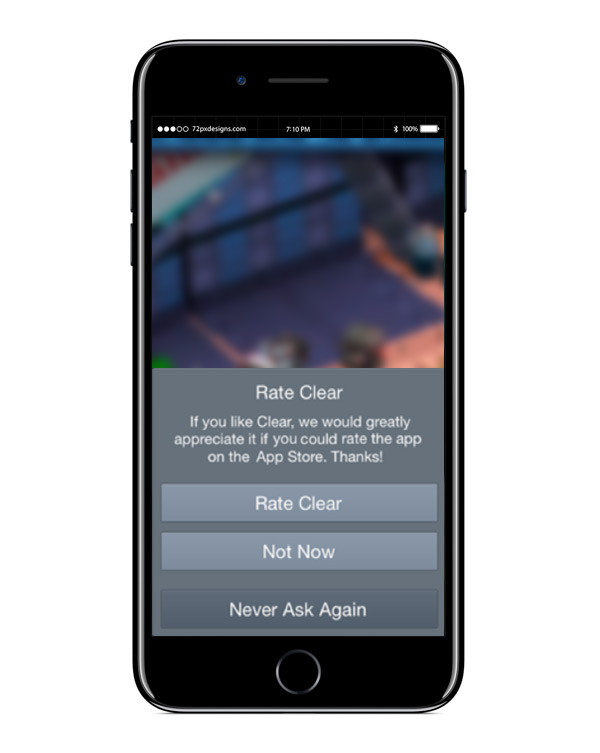 Almost developers prefer first to ask for a review. So, without using your Apps & Games, users will not give you reviews. It is the best way to get iOS Apps & Games Reviews.
Run the Contest
Another best way to increase your iOS Apps & Games Reviews is to run the contests on various forums. Some websites have a section where developers run the contests and giveaways to entice other members to leave reviews for their apps. So, these are the best ways to get iOS Apps & Games Reviews. If you are android developer, then must Read how to get Android Apps Reviews.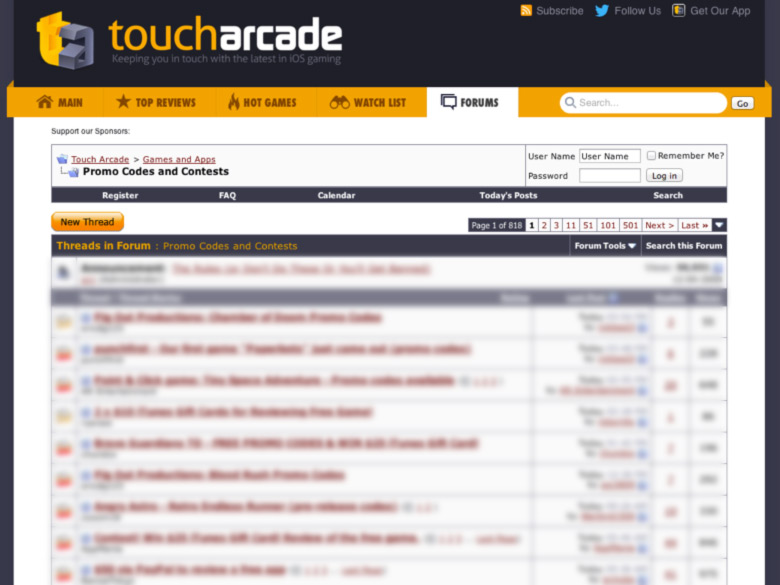 Hope! You've enjoyed this information. If you have best Apps & Games then submit here. It is the great platform to showcase your talent. Submit Your Apps and Games Here and get a huge response from our millions of users. If you have any query regarding this then Contact Us.
Would you like to improve your Apps & Games Reviews and really wants to top in App Store? So, what are you waiting for? Hurry up and follow above tips to increase your iOS Apps & Games reviews.