The many games are introduced in August 2016. So here we listed very new Android and iOS featured games from August 2016. These games are very challenging, addictive and interesting to play.
10 Tac Toe
10 Tac Toe is kind of fun and innovative game. In this game, place 3 tokens in a row and you get to capture one of your opponent's tokens. Then capture 4 of their tokens and you will win. This is a multiplayer game. You can play online 10 Tac Toe game. You can play this game against your friend and other players. It is no matter what device they have, cross-platform play is supported.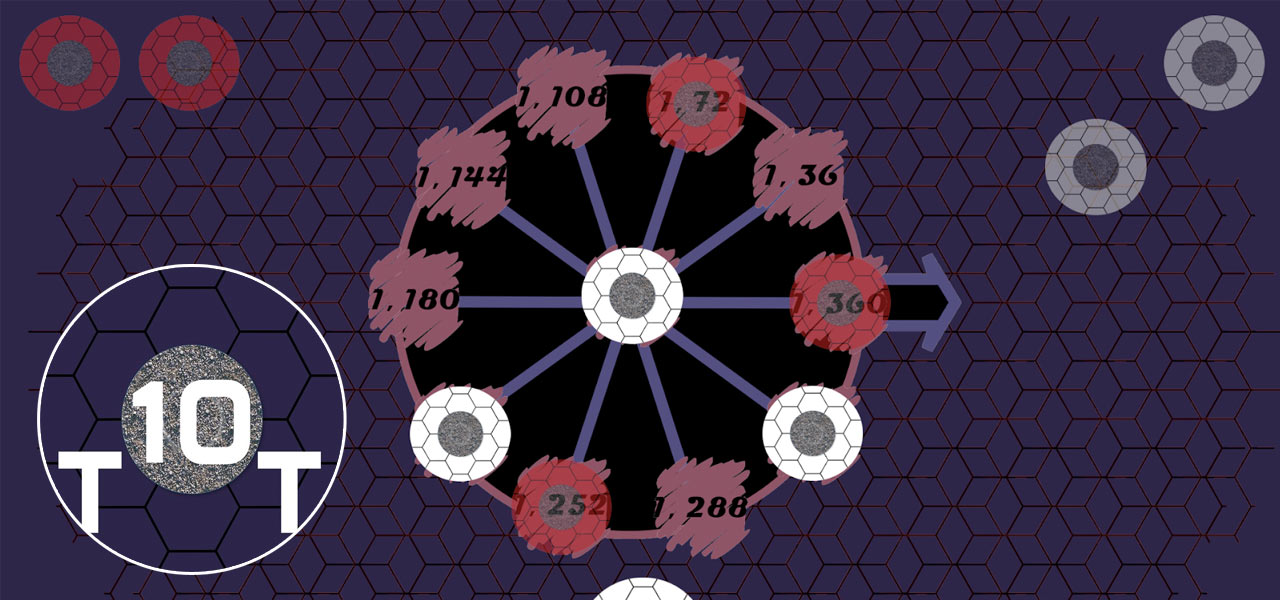 10 Tac Toe is simple and captures game mode. You can play this game with three players. 10 Tac Toe is the full version of the game, it contains simple, 3 player simple, capture, 3 player capture and online game modes. Download 10 Tac Toe new innovative Game. It is a great experience like you never before. So download and get experience at once!
Safari Motocross Racing
Safari Motocross Racing game is fun motorbike stunt game. It is wildest African Safari race game. Pick your favorite motorcycle and drive fast, jump as fast as you can! Choose from more than 40 different motorbikes and have fun in 12 extremely fun racing levels. Safari Motocross Racing game is the coolest game for your kids. It is the best game to play with our children. In this game compete with other racers and be the first one to reach the finish line.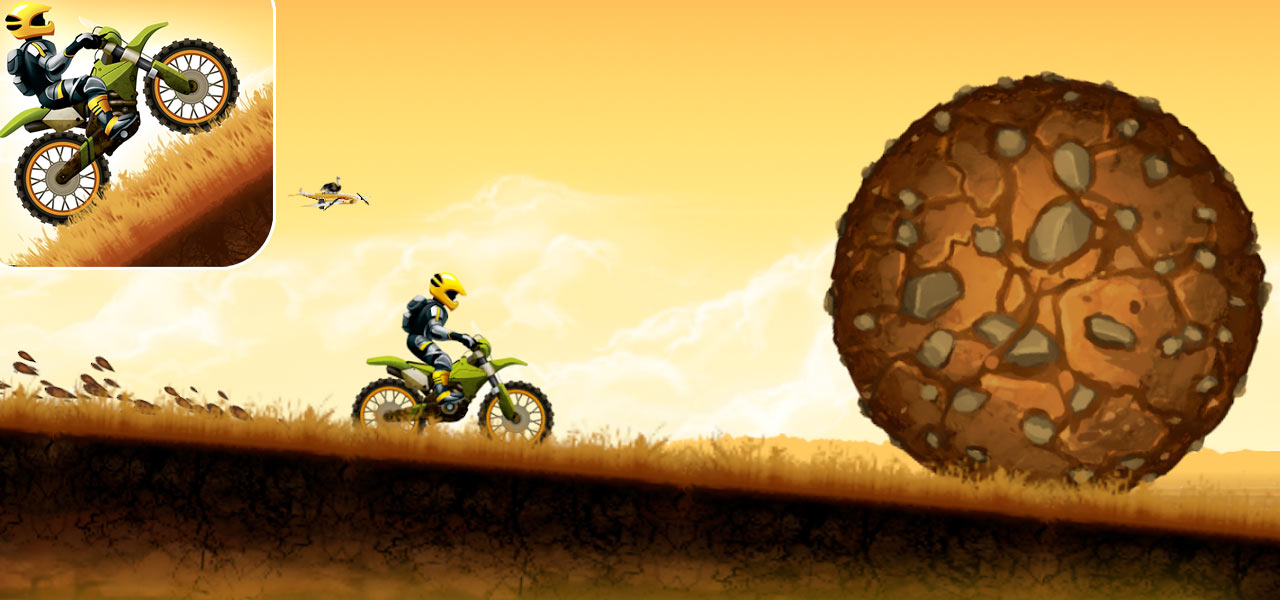 Safari Motocross Racing game is easy to play and simple game control with one finger. It comes with great animations and playful music. It is realistic physics of driving the bike. The game is very entertaining. Just download this enjoyable Safari Motocross Racing game and compete with other racers.
Motorcycle Racer - Bike Games
Motorcycle Racer – Bike Games is challenging racer game. It gives adventure race with super-fast motorcycles. In this game, you have to control your bike and reach the finish line without crashing. Motorcycle Racer – Bike Game is physics-based motorbike racing game. The game is very easy to play. It comes with easy controls, great graphics, fun sounds and beautiful music.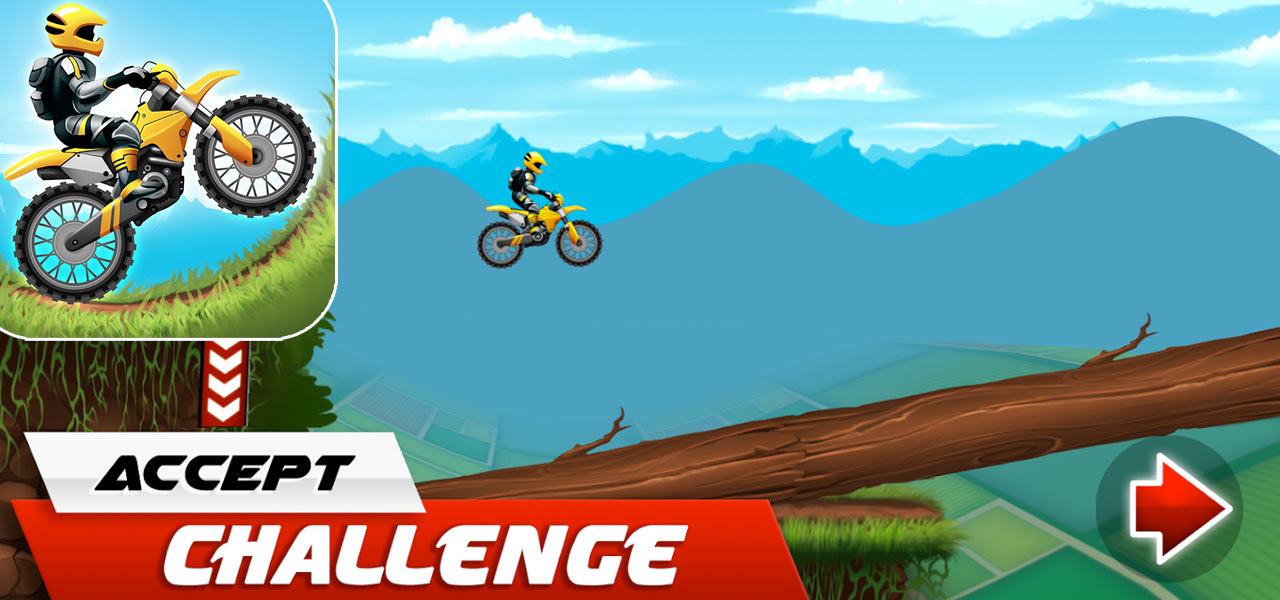 The game is very addictive. There are many new Motorbikes available in this Motorcycle Racer – Bike Games. Collect the stars, Unlock the unique motorcycle. The fun surprises are available in each level of Motorcycle Racer – Bike Games. Unlock more levels and bikes and explore the world map! Motorcycle Racer – Bike Games is free android game.
Write ABC - Learn Alphabets
Write ABC – Learn Alphabets is an educational game for your child. This is the best game for your kids. It is really useful game for preparing preschoolers for first grade. The game is available free in play store. The app will teach your child how to learn alphabets. Tracing letters correctly is guaranteed by the especially developed algorithm. Write ABC is the best starting point for any child aged 4 to 6. Your kids will love this app.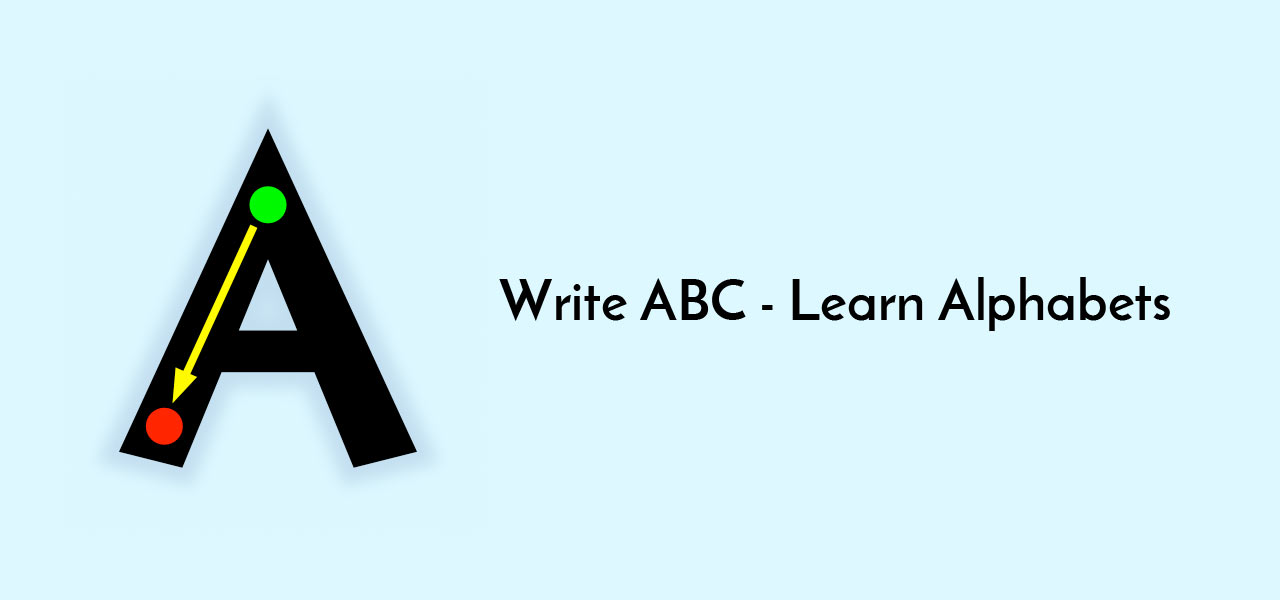 You can enjoy "Write ABC – Learn Alphabets" game at home, or while traveling in a real airplane or train, also in the subway, or in your car on the road, in school. Your child can learn alphabets at everywhere. The App is Support for 7 languages: English, German, French, Spanish, Italian, Portuguese and Dutch. Write ABC - Learn Alphabets is a colorful game your child will like this game.
Game Show Adventure
Game Show Adventure is a general knowledge quiz game. The game requires general knowledge and thinking. Just challenge yourself and see how good your general knowledge. The inspiration for this game came from popular TV shows and video games. The Game Show Adventure is an intelligent game and very helpful. The Game Show Adventure is for people who love Quizzes. The best thing is that it works in Flight Mode.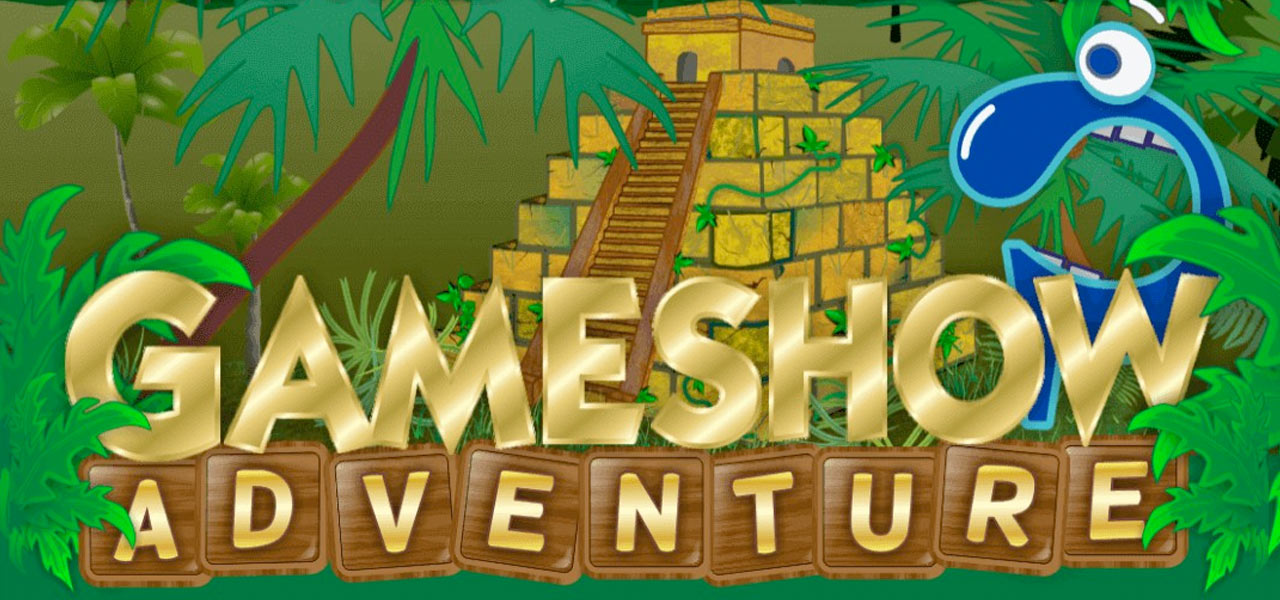 It is multiplayer trivia game comes with stunning high definition graphics. Interesting is there are no repeating quizzes are in Game Show Adventure. Play Puzzle Games, Arcade Games, IQ Test Games and General Knowledge quiz games in this Game Show Adventure. If you are a Quiz lover that Game Show Adventure is best for you. It is free android game.
Speed Racing Ultimate 5 Free
Speed Racing Ultimate 5 comes with high graphic quality with many different modes. It is a very challenging game, it gives many challenges. Select the difficulty level: "Expert", "Beginner" and "Pilot". The time of all races is recorded for each game mode.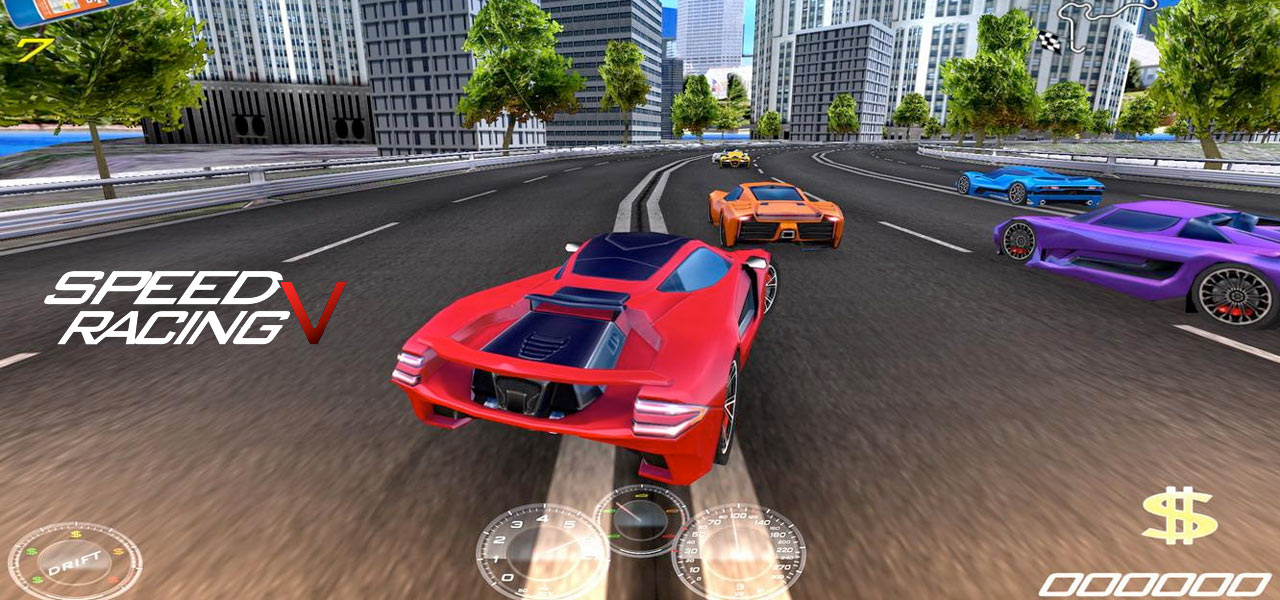 You can enable or disable Music and Special Effects in this game. The game comes with full 3D real-time rendering. Share your Best Times in "Cheer" mode on the internet. The best thing is that you can see your rank in the international ranking table. The game comes with many challenges and many different modes.
Funny Cars for Kids
Live Transport Puzzle for Kids is a best and very helpful game for your kids. You can develop logical thinking, motor skills, and your kid's imagination to play this game. In this game, find hidden objects, gather them in logical combinations and find a proper sequence of taps to let the scene go live. There simple and clear tasks will help spend time with joy and advantage in this highly educational game.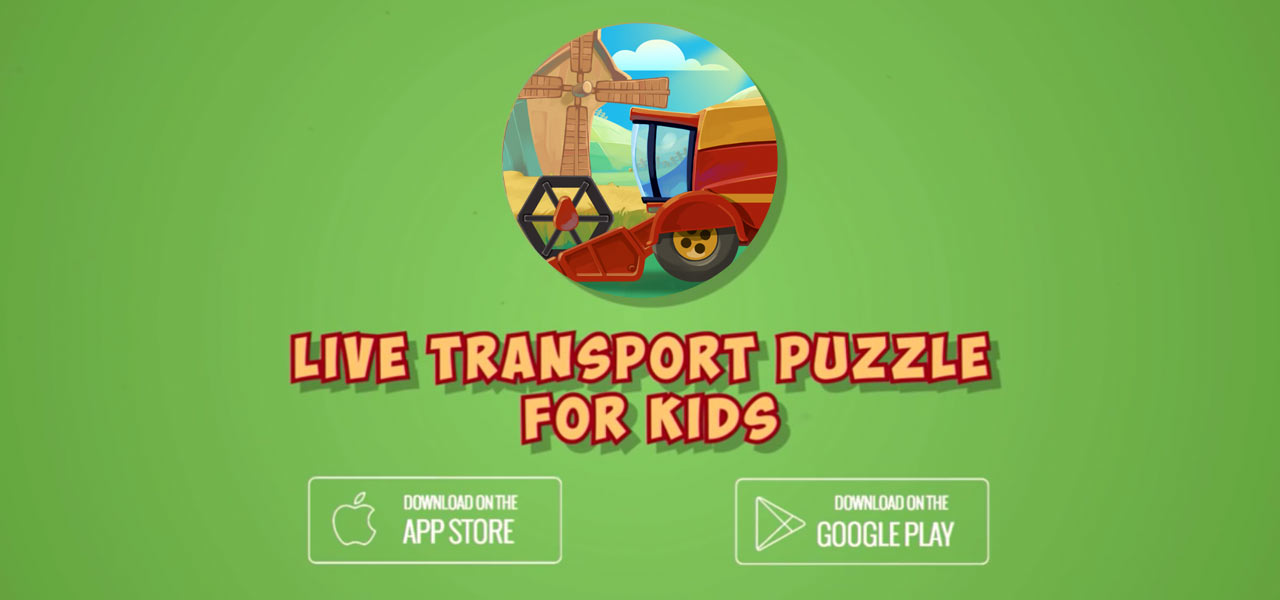 The game is very interesting, repair the harvester to gather grain. You can construct a house and repair a road and bridge. You can construct a rocket and launch it into space. Save burning house and much more are in Live Transport Puzzle for a Kids game. It comes with simpler and clear controls developed for toddlers. There 33 puzzles including jigsaw with pleasant and cheerful music in Live Transport Puzzle for a Kids game.
Pocket Tower
The best new building business management simulation Pocket Tower puts you in charge of building a skyscraper, as well as managing the businesses and residents that inhabit it. Build up your skyscraper floor by floor with businesses, shops and services for your tower residents. Collect profits and make Bux, attract new residents to work in your skyscraper. You have to manage your tower residents and help them find their dream job.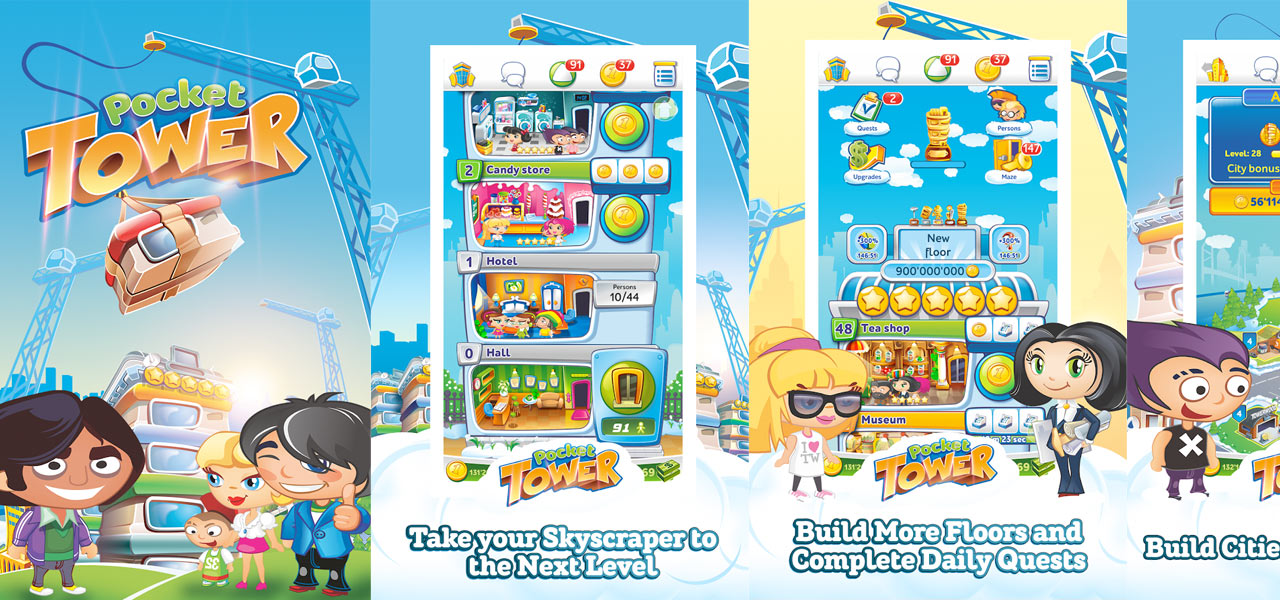 In Pocket Tower game, make the friends and join together to create cities and rule the leaderboards. The WiFi is required to play this Pocket Tower game. Meet other Pocket Tower builders and share your friend's code. Complete Daily Quests and earn Bux tips from VIP visitors and tower residents. It is very interesting and great fun game to play with friends. Download Pocket Tower and enjoy it!
Planet of Cubes: Multi-Craft
Planet of Cubes is the first Global Online Multiplayer Survival and Creative block building sandbox MMO game with single infinite Planet made of cubes. In this game, mine, craft, fight with players or team up. Explore infinite Plane. Build your shelter during the day. There are two modes in Planet of Cubes game. The one is Survival Multiplayer Mode and second is Creative Multiplayer Mode. Find diamonds and gold to build better weapon and armor. Use Furnace to produce iron and other advanced blocks.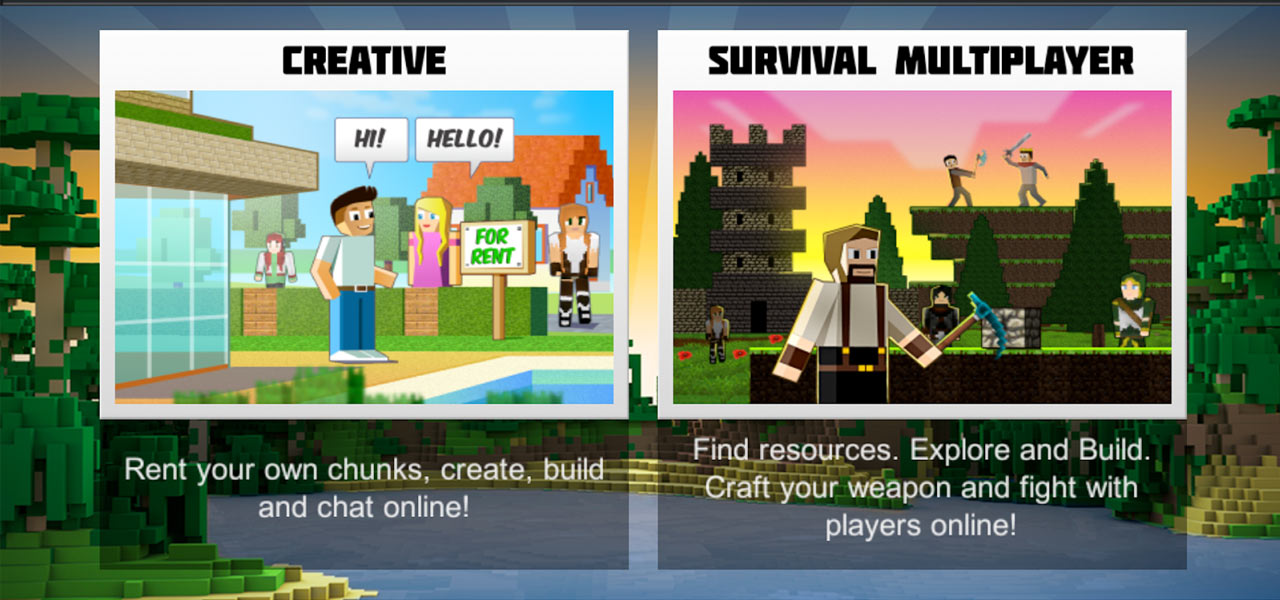 Team up with other players from all over the world and build online together! Chat with other players within your "View Distance" when you build. You can use online chat to make new friends. Then build online together and protect your creation against hostile players. The game gives you infinite possibilities and endless potential for all of your survival and creative needs in global online multiplayer modes. There are unlimited players in Planet of Cubes: Multi-Craft game. It is an interesting concept, find resources and build your shelter. Enjoy this free Planet of Cubes: Multi-Craft fun game.
Rect
The evil cubes have invaded your home planet, attacking and enslaving its people. Help Rect explores and escape the cube mothership and shut down the ship's generators to halt the invasion. Battle through the maze of levels avoiding obstacles and enemies, defeat the bosses to advance to the next stage. Defeat stage bosses and score high.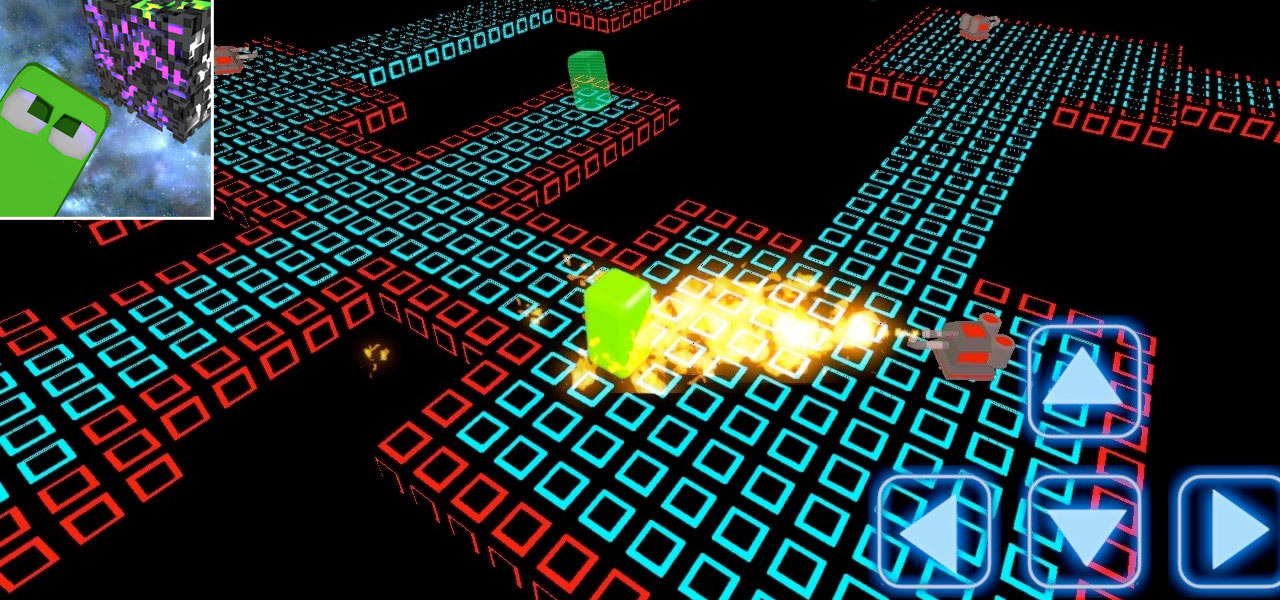 It provides more than 44 levels. Rect comes with clean and colorful graphics with fun sound effects. The game is very interesting and addictive. It is free available on both Android and iOS. So download and enjoy Rect.
Reach for the Skies
Reach for the Skies is the best fun and educational game. You have to fly in this amazing game. Fly over lands using vehicles such as balloons, zeppelins, and airplanes. And give the answer the questions from one of the selected educational fields. Every good answer provides fuel and it allows you to fly further and advance to the next levels and explore different lands. It is an exceptional game that combines great entertainment, fast action, and interesting educational games. You have to select one educational pack. The packs are Life on Earth, Country Flags, Mathematics or you can create your own question pack.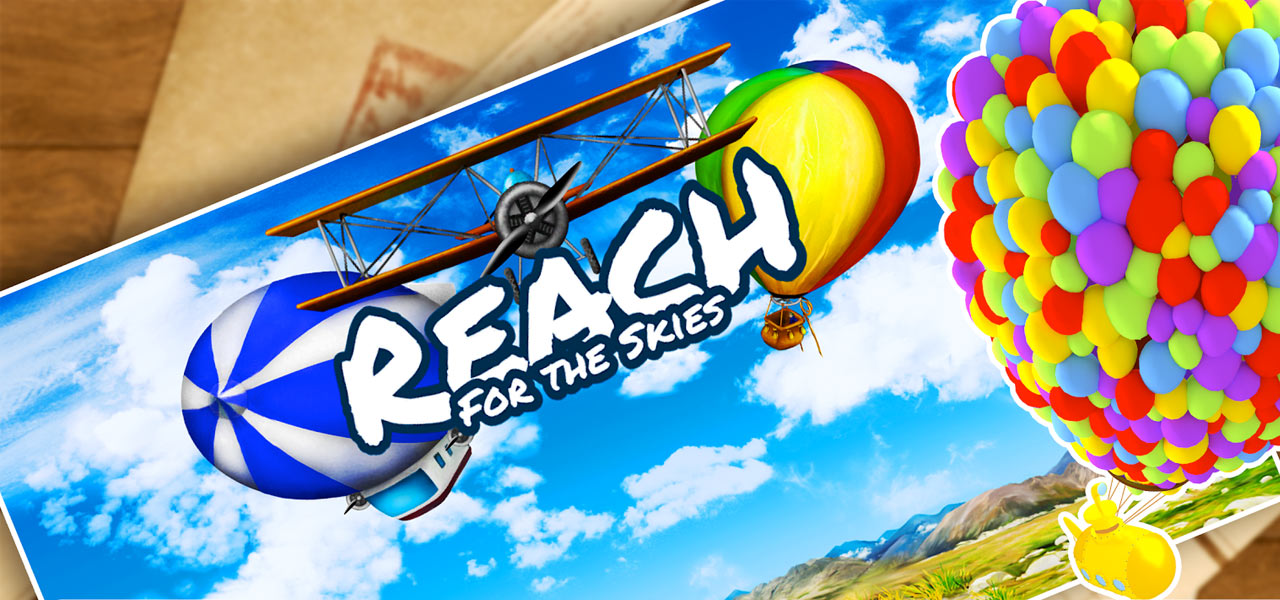 It is a great entertainment and fun. You can share your scores with your friends via Facebook. So do your best and score high. Become a virtual sky explorer of lands and experience extraordinary educational adventures! Put on your pilot's hat and reach for the skies! Reach for the Skies is free to download or play and visit different places. Explore the world.