Best New Apps for Android and iOS - February 2017 Edition
As you know that we are listing best new Android and iPhone apps at the end of the every month. Again we're back with another round-up of the best apps from last month February 2017.
So many applications are come out every day and it's difficult to keep track of them all. If you are getting bored with what you've got and want to try something new, check out these best apps of February 2017.
If you're bored with using same applications, it's time to bring change. Try these new apps for your Android and iPhone devices. It'll change your smartphone habits.
Well, it feels like 2017 is started a week ago but friends we are in March 2017. All you need to do download these new apps of February 2017. Enjoy!
Skin Editor for Minecraft
Want to increase your gaming experience while playing the Minecraft Pocket Edition? Skin Editor for Minecraft is the great tool to edit and create your own custom Minecraft skins.
It's a custom skin editor app for Minecraft PE. Don't confuse, it's not a game but it's just a simple skin editor for Minecraft Pocket Edition. And that's why we listed it in best new apps of February 2017.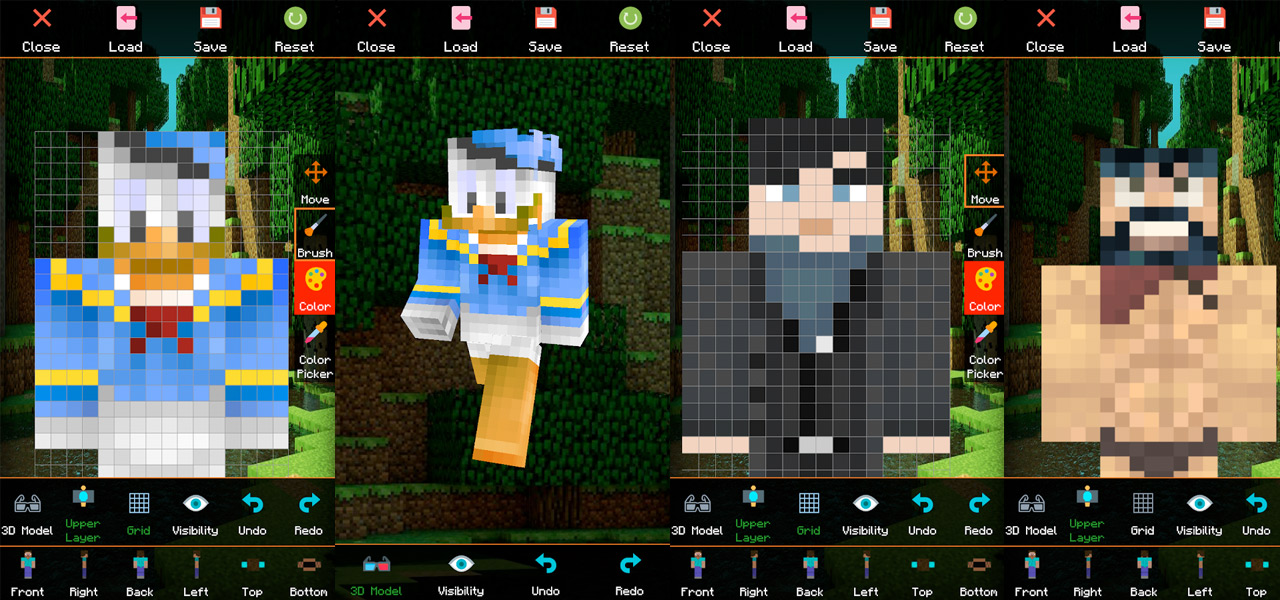 Here you can use tools like eraser, brush, and a color picker to edit your skin so create your custom skins with Skin Editor for Minecraft app. It supports for both 64x32 (old version) and 64x64 (new version) skins. So it comes with advanced tools and much more. Read more about Skin Editor for Minecraft app.
QHD Wallpapers (Backgrounds)
QHD Wallpapers (Backgrounds) is an amazing wallpaper app like no other. It gives the wallpapers to the people across the world. It's time to make your smartphone attractive using the QHD Wallpapers (Backgrounds) app.
It's very difficult to find the best wallpaper for your device but this app will give awesome wallpapers. The app contains QHD wallpapers and each wallpaper is a real masterpiece selected by Android Station Team.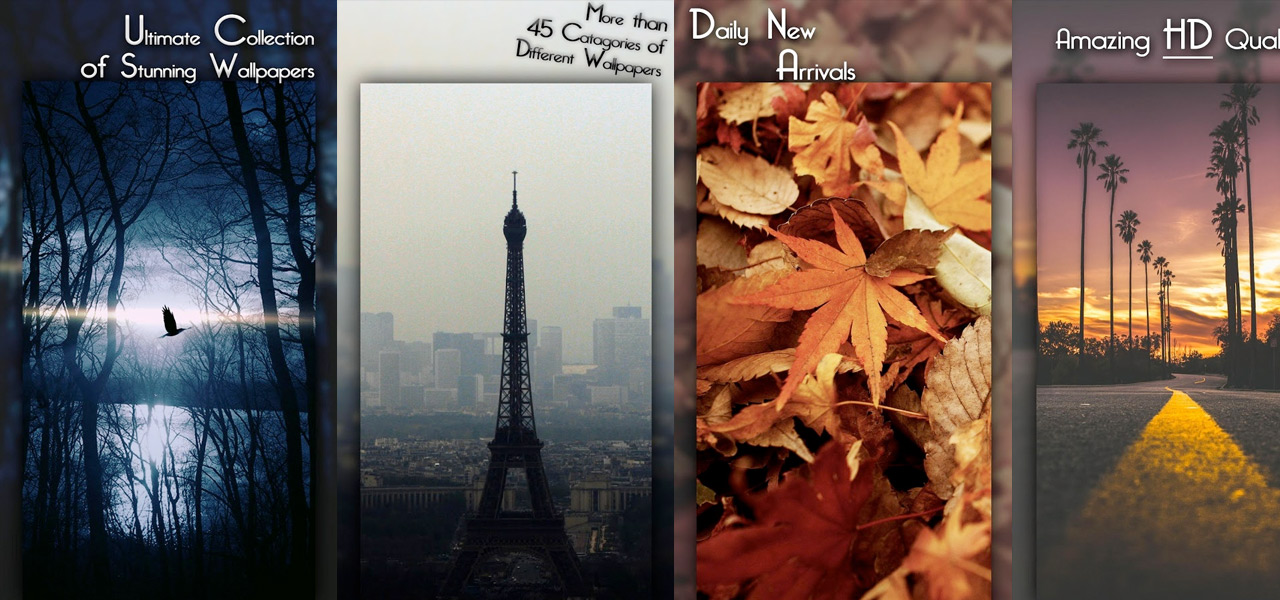 Just tilt your device to see more. This is a free android app which provides thousands of QHD Wallpapers and QHD Backgrounds. It makes your screen unique and elegant. QHD Wallpapers (Backgrounds) is one of the best new apps of February 2017. Know more about QHD Wallpaper app.
Trucker Services: Truck Stop, Weigh Station, GPS
Trucker Services is the best new app for truckers to save time and money. It's a truck stop locator app through which the truckers can track the nearby truck stops with the best fuel price, hygienic food, and parking facilities.
Just click on the option truck stops near my location. So, this app will help truckers to save their money by finding the cheapest truck stop. It is a combo of mini-apps. So find the nearby truck shops or weight stations.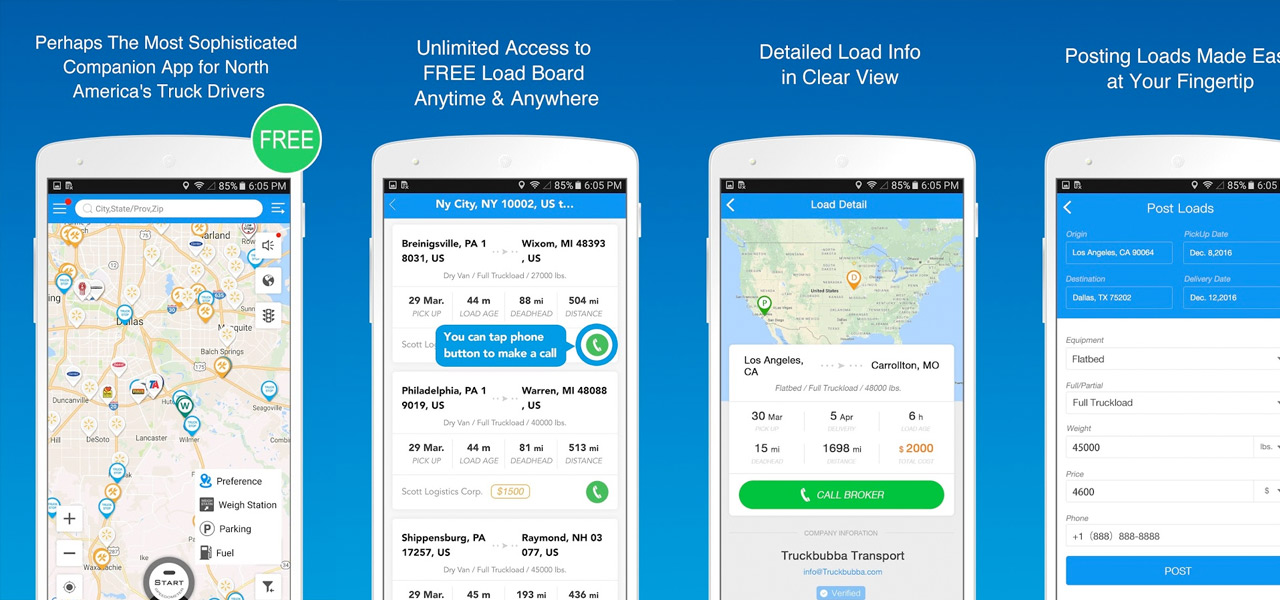 In short, it helps to find the cheapest truck stops. So, this way you can save your money by finding the cheapest truck stops. Trucker Services is in the list of Best New Apps of February 2017. It comes with new beneficial features. Read more about Trucker Services.
Shopping List
Shopping List is a simple and free android app. Make the photo of the product so your list turns into the gallery. List products and your products will display as a picture or as the title.
You can search over 800 products using shopping list app. It's beneficial app in regular life. This app features history, back up, statistic charts by day or product and three scheme colors.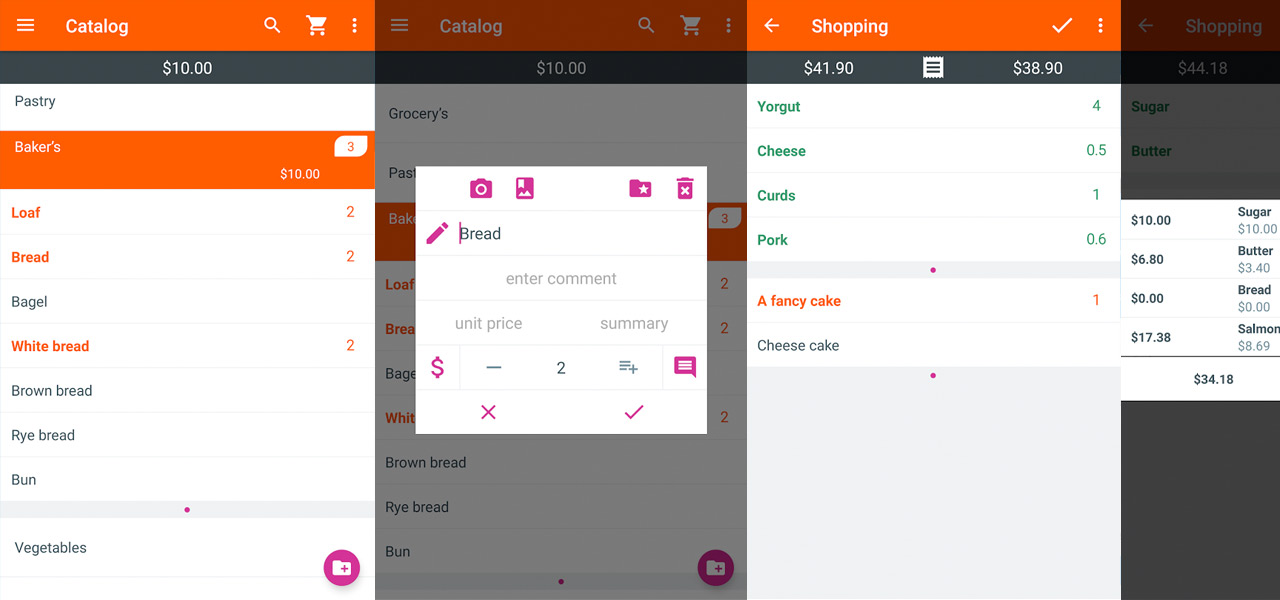 Shopping List app is very easy to use. It features two main pages: Catalog and Shopping. Catalog page contains a list of products which is sorted by categories. However, shopping page contains the list of marked to purchase goods.
When all products are marked, you must complete the shopping. When this shopping list gets to a history, and all marks are removed. So, it's the best new android app. Know more about Shopping List app.
Karaoke Game - Sing and Record Songs
Karaoke Game is a singing app. It's all in one app for singing. Record song in your own voice and make it creative using some advanced features by Karaoke Game. Sing songs with help of dynamic lyrics display.
It features scores and feedback to improve your singing skill. Karaoke Game is very easy to use, just record your songs and share your music performances. It gives a chance to make fantastic cover music of your own.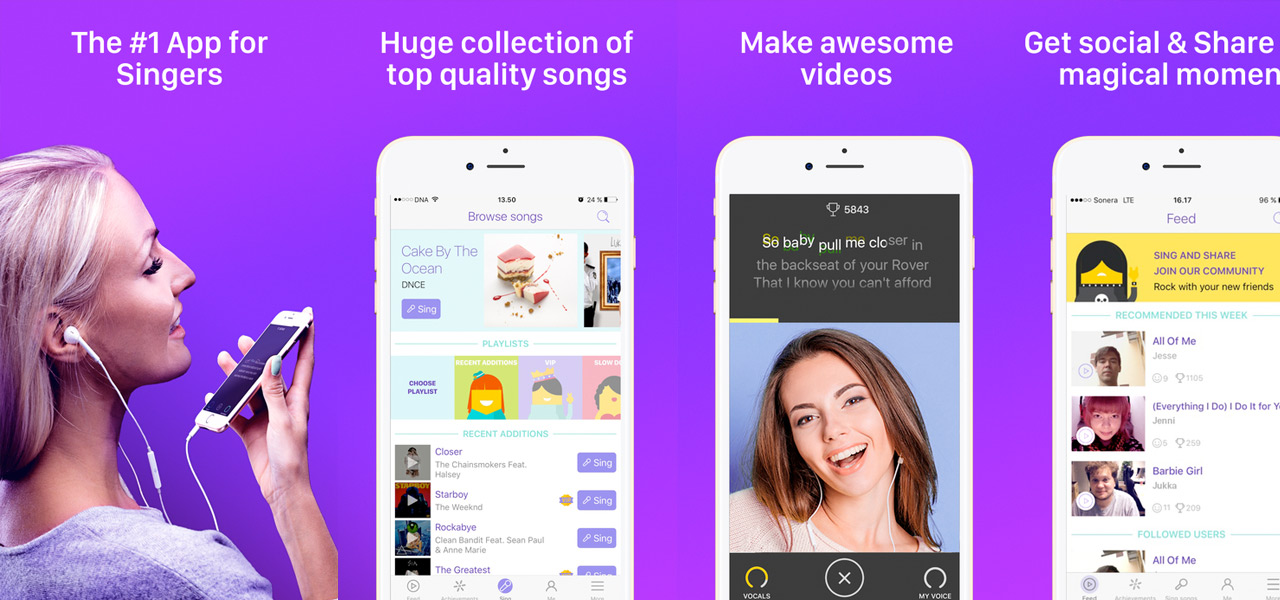 Become a Karaoke star by sing your favorite song with high-quality background music. It features lead vocals, scoring, feedback and much more. Read Karaoke Game advanced features.
Photo Frames Unlimited
The best new app Photo Frames Unlimited is a photo frames and collage maker application for android users. Everything you need to make your moment perfect in frames, photo collage, template, layout, photo in photo and magazine pip style.
Save your sweet memories of your life in a different and stylish way. This app features unlimited photo frames. Show your creativity to your friends. It features more than 25 collage template and layouts like love, nature, etc with all image editing features.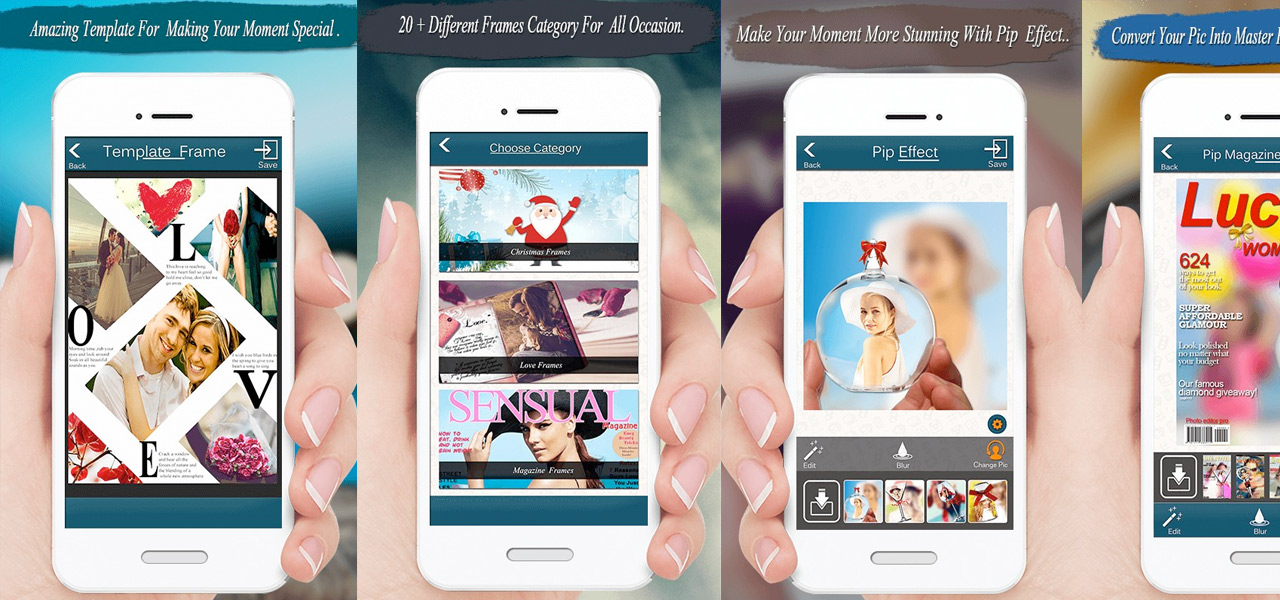 Nowadays photo in photo style is much trendy. So Photo Frames Unlimited app features latest trends and styles. You can share your creativity on social media networking sites. Photo Frames Unlimited is the best new app of February 2017 which comes with many advanced features. Read more about Photo Frames Unlimited.
AnExplorer File Manager
File Manager is a simple, fast, and efficient File Explorer. It's one of the best file manager apps on Google Play Store. The app is fully designed with Material guidelines by Google. File Manger supports all android versions Jellybean, KitKat, Marshmallow to Nougat.
This fully featured File Manger app provides all file management features including cut, copy, delete, rename, compress and extract. It is one and only file manager app to support RTL languages like Arabic, Hebrew etc natively in app design.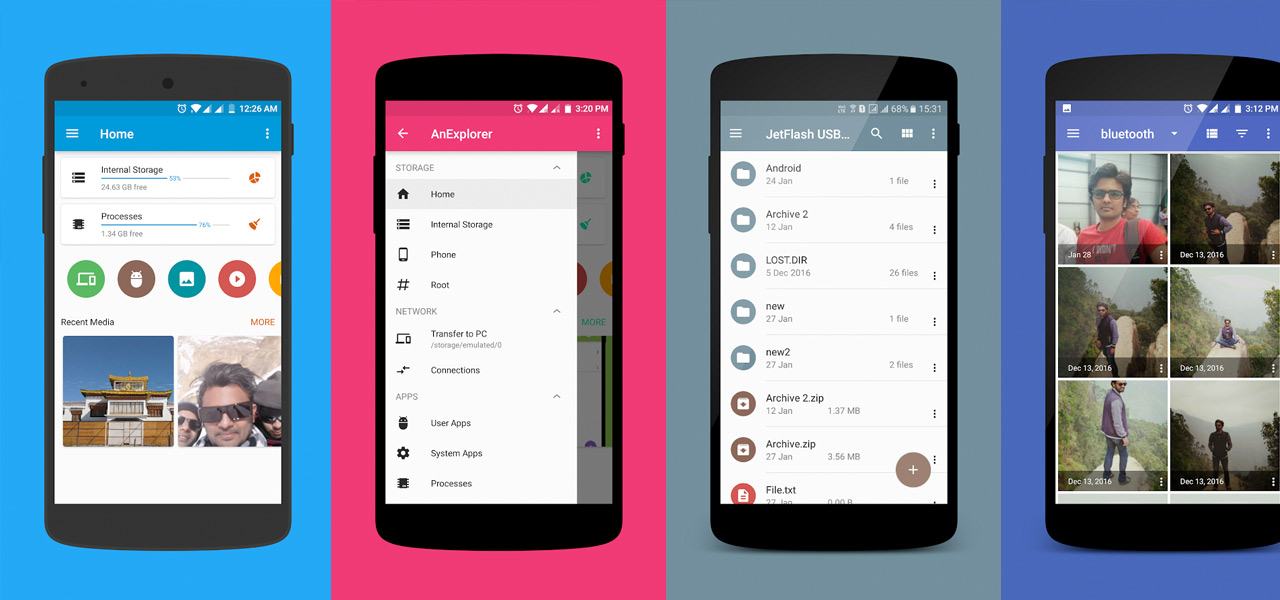 It supports different languages and best new app of February 2017. File Manager comes with super features. Read more about File Manger app.
With this, we come to an end of best new apps of February 2017. Let me clear one thing that is Best of February 2017 doesn't mean these applications were released in February 2017. It means you might be not knowing about these best new apps of last month.
What are your new favorite android apps that you've come across in the last month? Let us know in the comment section below. If you think I missed any Best New Apps that deserve to be in the list of February 2017, feel free to comment below.