All thanks to internet and smartphone technology that we are now able to control everything from our smartphones. From shopping to reading books, from home security to cooking recipes, from working out to anything else, you will find an app for everything. How easy the life is now, we haven't imagined it 20 years back.
If you are lazy or tired and not in the mood of Grabbing TV remote control every now and then, so don't worry you can make it easy by downloading TV remote App now. There are hundreds of android apps available on play store.
You can download them anytime, anywhere and free of cost. Here I have selected 6 best Android TV remote Apps that really really work so well. Let's have a look at the features and workings of these Apps and download the best one in your smartphone now.
1. Smart IR Remote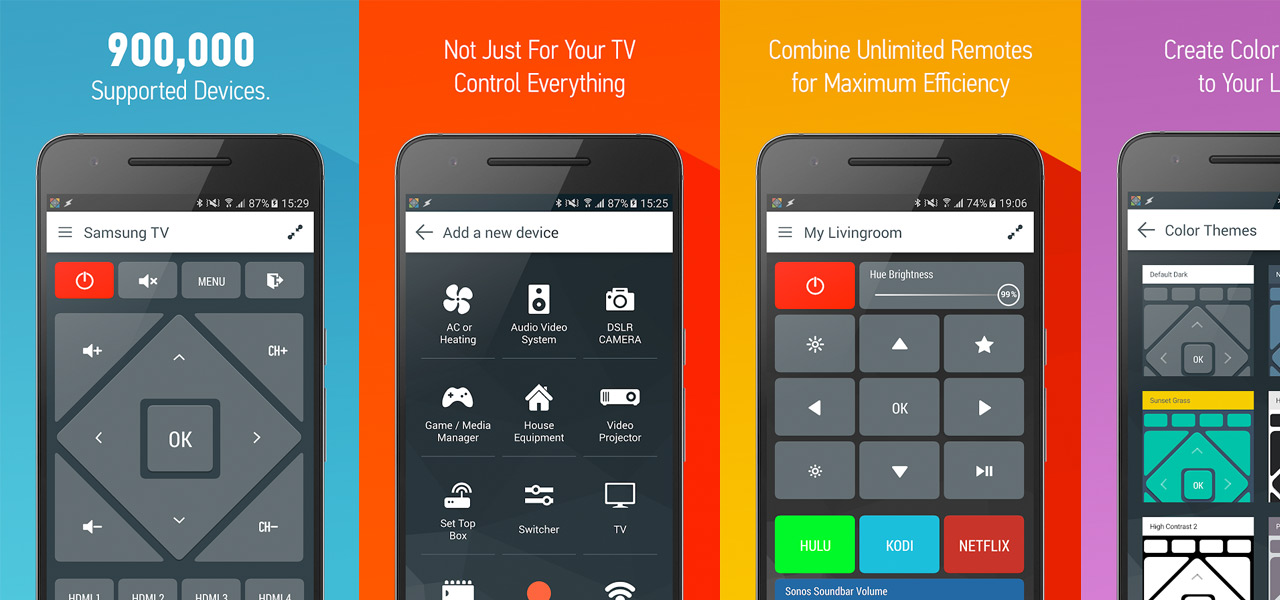 Smart IR is the Android remote App that should be on your smartphone. It is one of the best Android remote App that supports for over 900,000 devices and many other are being added every passing day. It is universal remote that only works best with your Television but also with your other devices like DSLR,s AC's and many others. It works best with all the smart devices and you can connect it easily via Bluetooth or Wi-Fi. All you need to do is sit back on your sofa, grab your phone, download Smart IR remote App and enjoy the comfort.
2. Twinone IR remote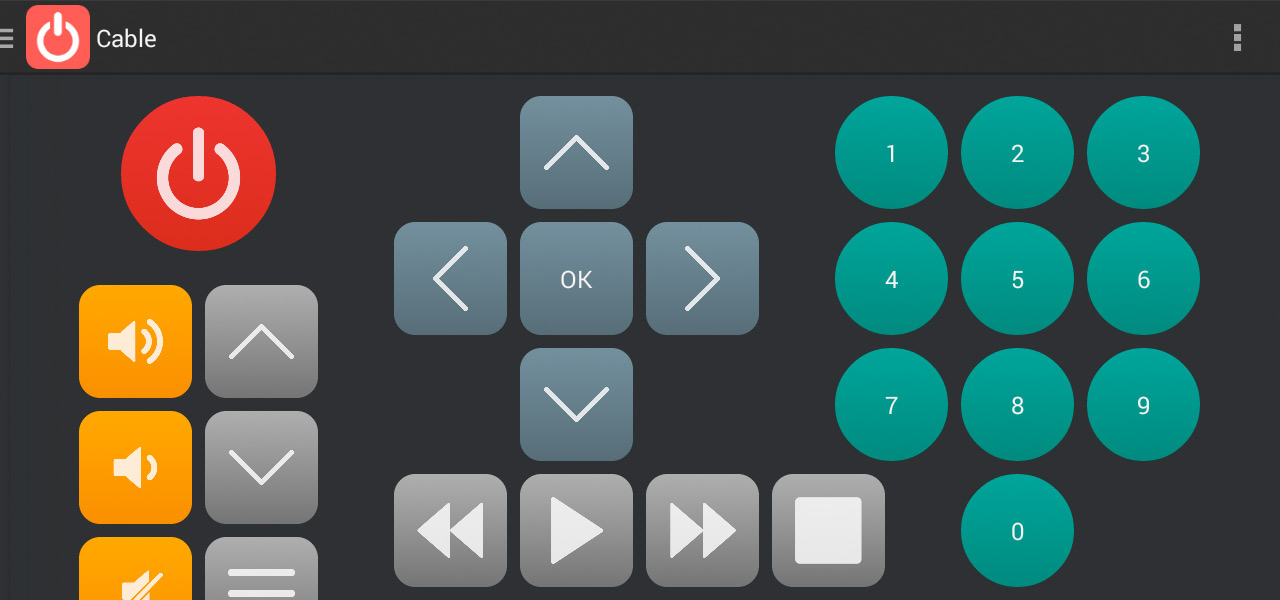 Twinone IR remote is on number 3 in the list of best android TV remote apps. It works best with almost all kinds of televisions and set-top boxes. It is kind of quick remote App with lots of colors and simple interface. It is user-friendly and simple to use. You can download it for free now because it doesn't have paid version in the market up till now. The only drawback is that it is Ad supported, that can be annoying at times.
3. Peel Smart Remote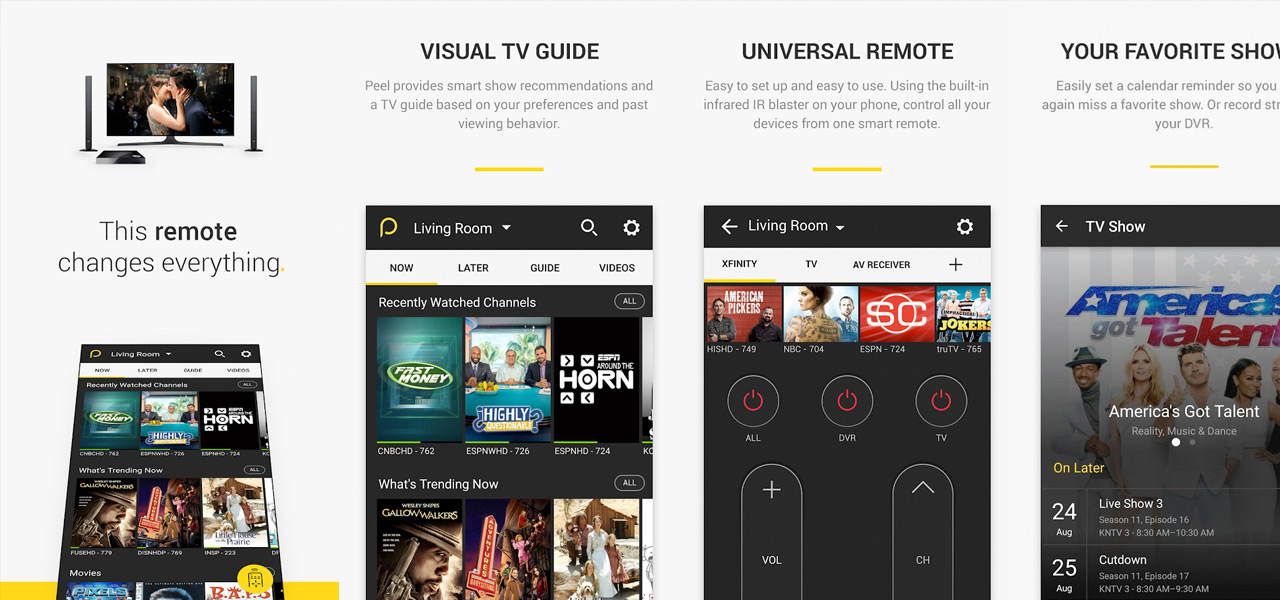 Feeling lazy? Or too tired to grab the remote every now and then? Don't worry just sit back and download Peel smart remote now on your smartphone. It serves two purposes 1 as TV remote control and the another one is complete TV guide. All you need to do is to provide little information regarding your cable connection and zip code. It will then extract your live cable programming schedule with the information provided. In addition to that, it also allows you to custom your favorite TV shows and will remind you the upcoming screening time of the show.
4. Easy Universal TV remote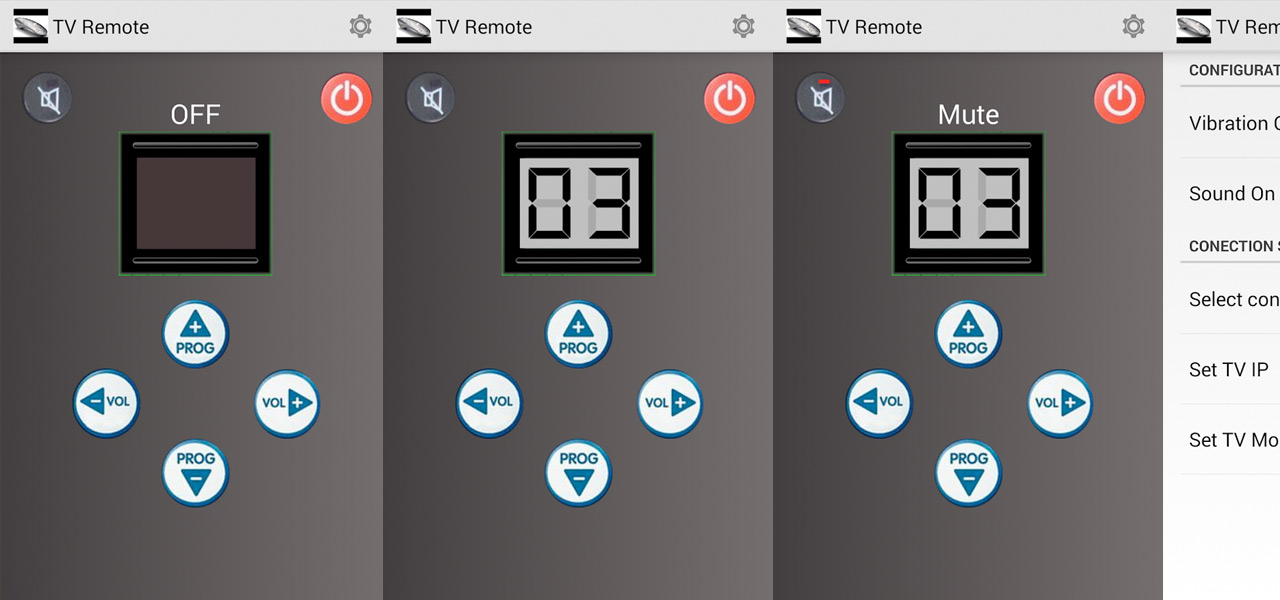 As its name suggests, it is easy to use and universal TV remote that works best with almost every smart device or set top boxes. It supports all the popular brands and gets connected to them easily via Bluetooth or the internet. It works best if your phone has IR blaster otherwise no worries it is also very good when you will connect it to Wi-Fi. This easy to use App is available on play store for free. Go download Easy universal TV remote now and enjoy your favorite TV shows by simply lying on the bed.
5. ASmart Remote IR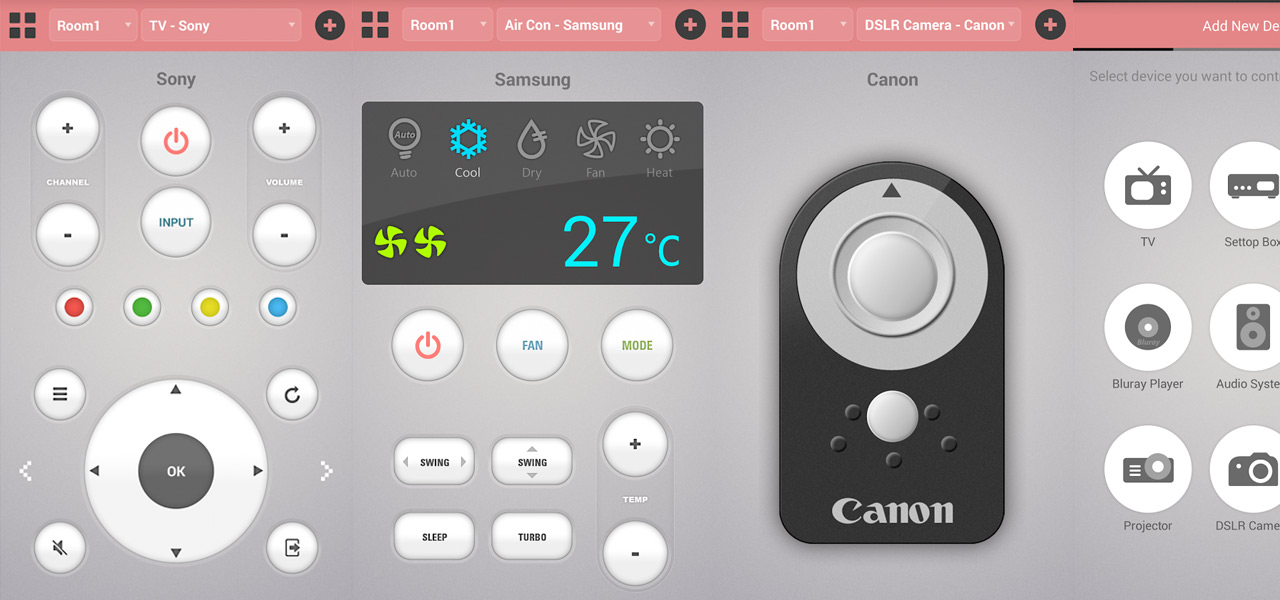 When we talk about best android TV remote app with most user-friendly interface then ASmart Remote IR is what you need. This universal remote is able to control TV, Camera's other devices like AC's. The best feature of ASmart remote control is that you can create separate rooms for each device. It gets connected to almost all the TV's very easily via IR blaster. So what are you waiting for? Go and download this App now with just a few simple clicks.
6. Android TV remote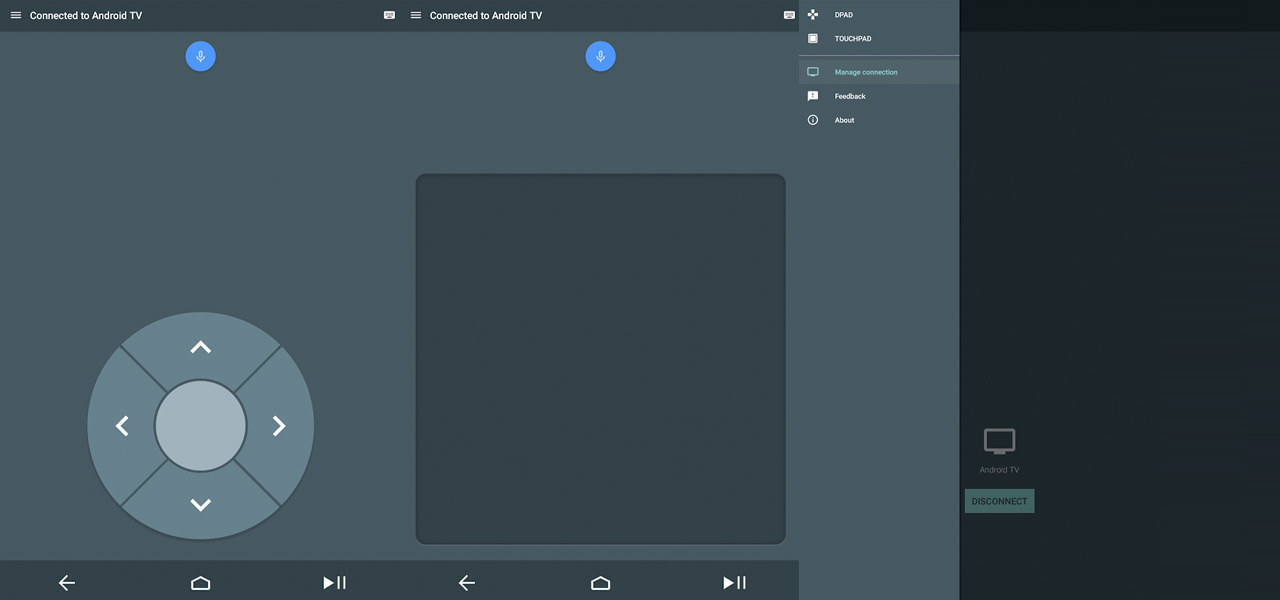 Android TV remote is one of the universal remote control App with the easy and simple interface. It provides the entire basic D-pad, gamepad, touchpad and other navigation keys. You can connect it simply with your TV using Wi-Fi, 3G or Bluetooth. It has the best connectivity and you feel like you are controlling it with actual remote. It's simple design and user-friendly interface makes it one of the best Android TV apps that really works. So go and download Android TV remote now and enjoy your TV time.
Conclusion
See how easy the life has become. All the above TV remote apps work really well and all are easy to use. All you need to do is go to your App store now and download your favorite app without any fuss. Hope you will like the article. Share it with your friends too.
Not only this, you can also Submit Your Apps & Games at World's best apps gallery - TheGreatApps. Showcase your talent and get a huge response from our users.