Chatbots have being here for a while and its use will be increasing in future as chatbots are easy to use and save plenty of time.
Here are few of the must try Chatbot Apps which makes easy for people to accomplish certain tasks and save time.
1. Poncho – Wake Up Weather
Poncho is a personalized weather forecast chatbot. Poncho's mascot is a cat which is better named as "weathercat".
The cat gives you personalized weather forecasts, which helps you plan out the day further.
Not just weather forecasts but it also includes many other features like alarm clock, jokes, GIFs and much more that brings weather to life.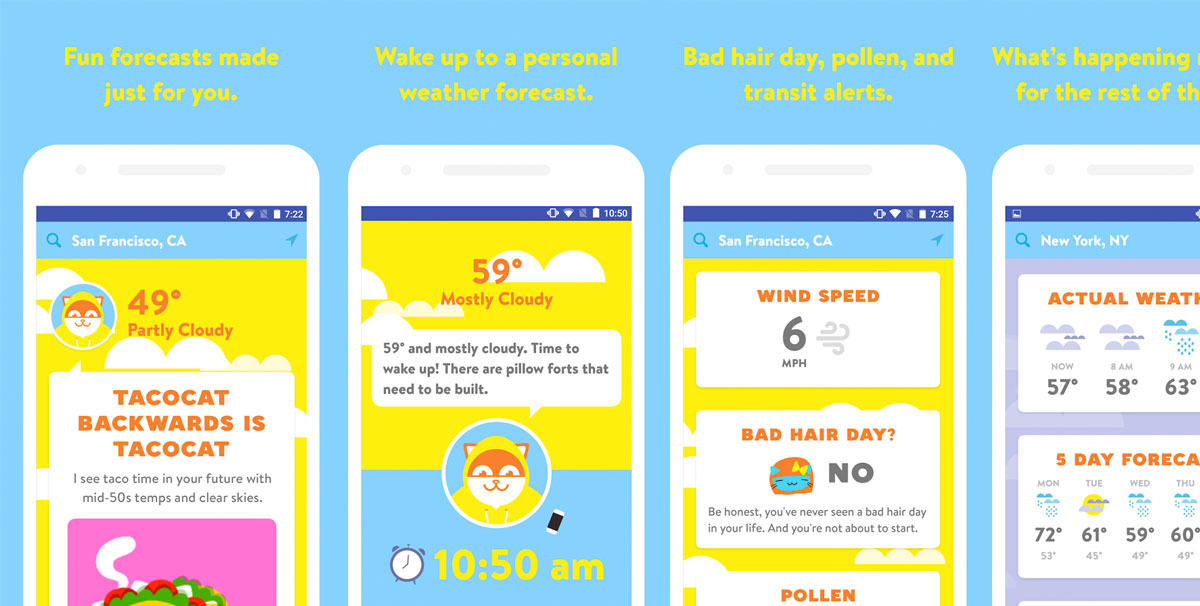 You can ask Poncho like:
Is it snowing in New York?
Do I need an umbrella today?
2. Hipmunk
Hipmunk is a Chatbot from whom you can chat and ask about Flights, Hotels, and cars.
It acts as your personal travel agent or hipmunk.
Hipmunk helps people in saving on travel expenses. The App compares the fares from all travel sites and gives you the results according to your travel dates.
Also the hotels are shown on maps so that one can see exactly where to stay.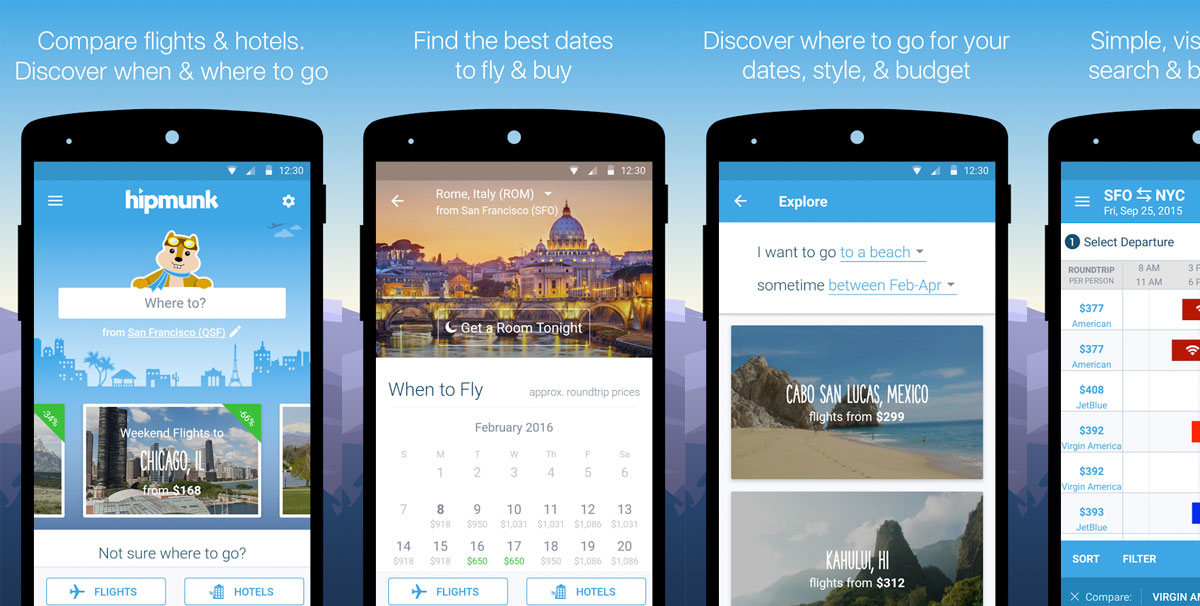 You can ask Hipmunk like:
flights from San Francisco to Miami, December 5-10
cheap flights to San Diego 8/25 to 8/28
3. ZORO - Chat and buy with business bots
ZORO is AI bot assisted messaging app that keeps you connected with your favourite businesses and friends.
It consist of a chatbot that acts as your shopping buddy.
You can ask Robin about offers and discounts on any items.
Robin is smart and it pulls suitable products from popular e-commerce websites and suggest you over chat.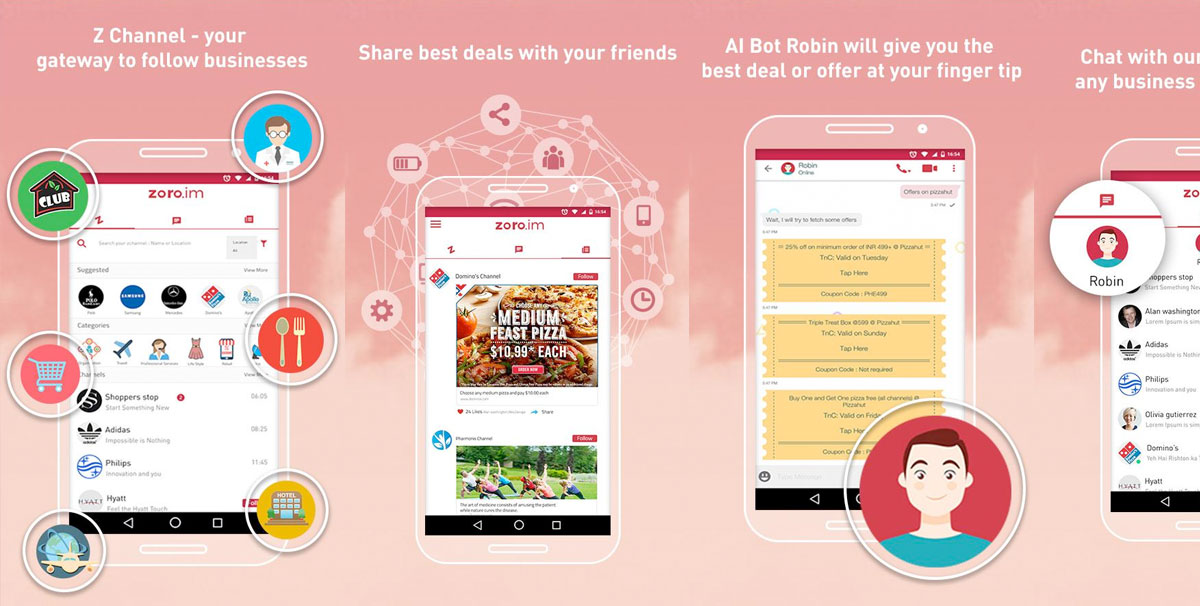 You can ask Robin like:
Hi Robin, please suggest best offers for iPhone 7
Suggest best travel deals for Dubai
What are best packages for Europe tour ?
Hey Robin, I am getting hungry can you suggest some offers on pizza?
4. Haptik
Haptik is a personal assistant chatbot which can help you with following:
Set Reminders
Finding Nearby places
Book a cab
Recharge and bill payments
Web check-in
Haptik is powered by both AI and real humans.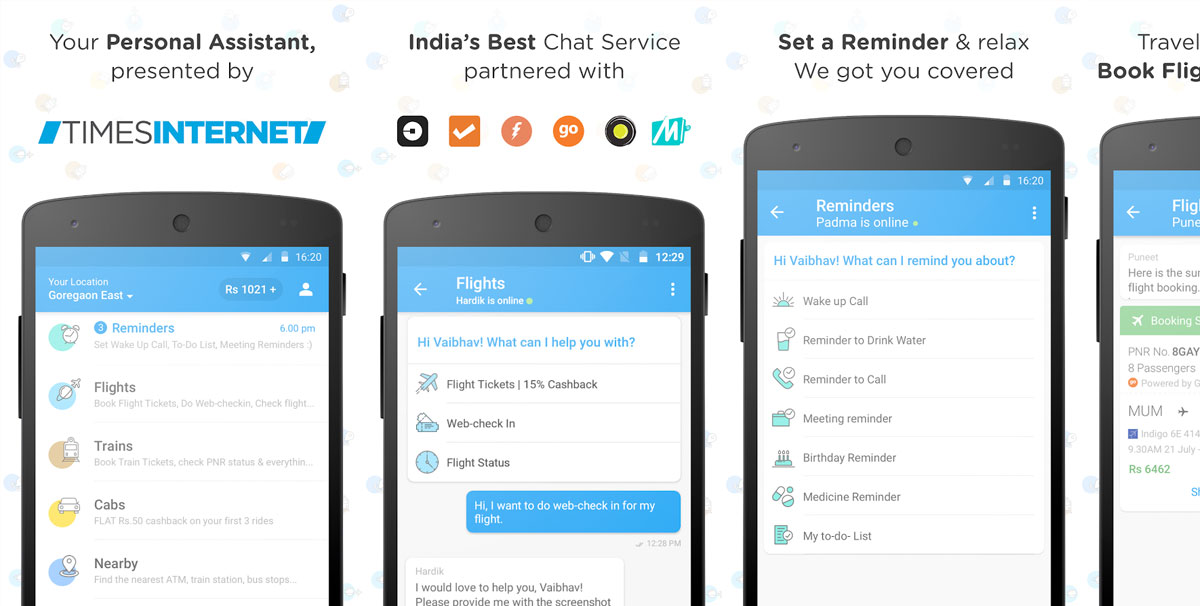 You can ask like:
Hi, I want to do web-check in for my flight.
Hi, I want to set reminder.
They claim to be the highest rated App in India.
5. Penny App
Penny is a Personal Finance coach. It monitors your spending in real time and give insights to help you with your money. It automatically identifies the spending across all the accounts.
Tracks all bills and notifies about all.
Helps you setting goals to save more money everyday.
It shows graph statistics on spending and reminds about the upcoming bills and due dates.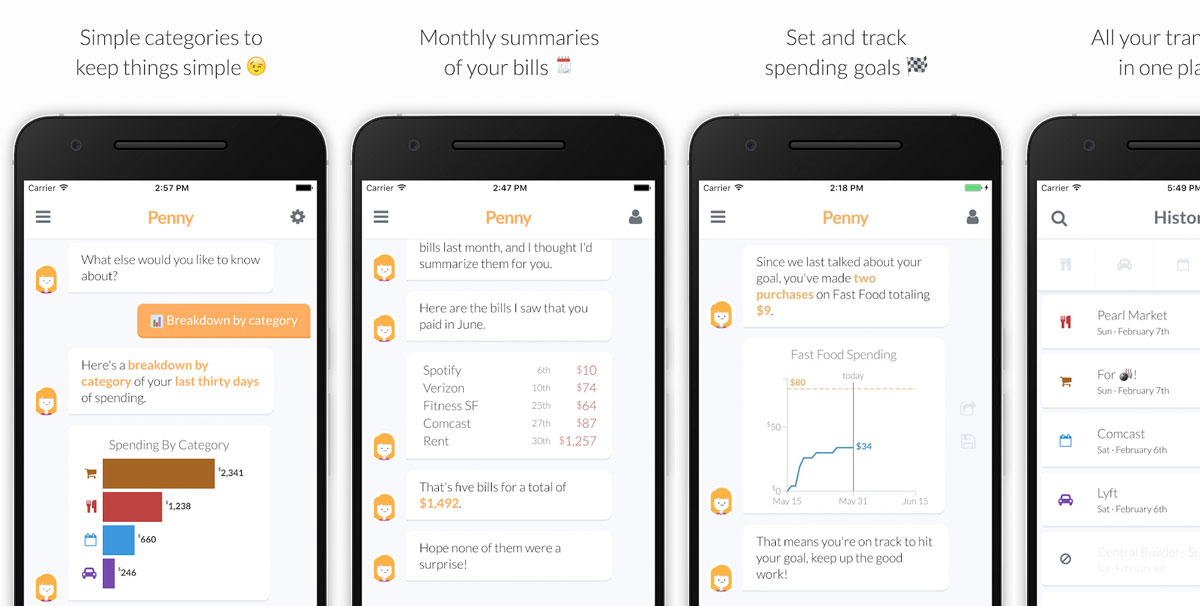 It sends you messages like:
I have noticed that you have just paid your Comcast bill for $$
You have upcoming credit card payment due on "date"