Custom mobile app development is gaining prominence due to the increase in the number of smart phone users. Reports have suggested that on an average business owners are saving approximately 7.5 hours per employee on a weekly basis. 82 percent of the owners of the business are of the opinion that they have been able to reap additional revenues in this way. You can fully or partially meet your business requirements through custom mobile apps. These apps are capable in offering specific solutions to a definite group of audience rather than catering to the masses. Thus these types of apps are regarded as a lucrative option for business growth and development.
Mobile apps are very helpful in making business presence felt throughout the globe within a quick time span. You need to look for an established mobile app development company for availing effective services related to your business. Custom mobile application helps your business to create an identity in the minds of the existing and prospective customers. Moreover, it also helps in identifying the changes in the buying behavior for more accurate results. The brand of the company can also be highlighted so that the customers can have trust and commitment for the desired products and services on a long term basis.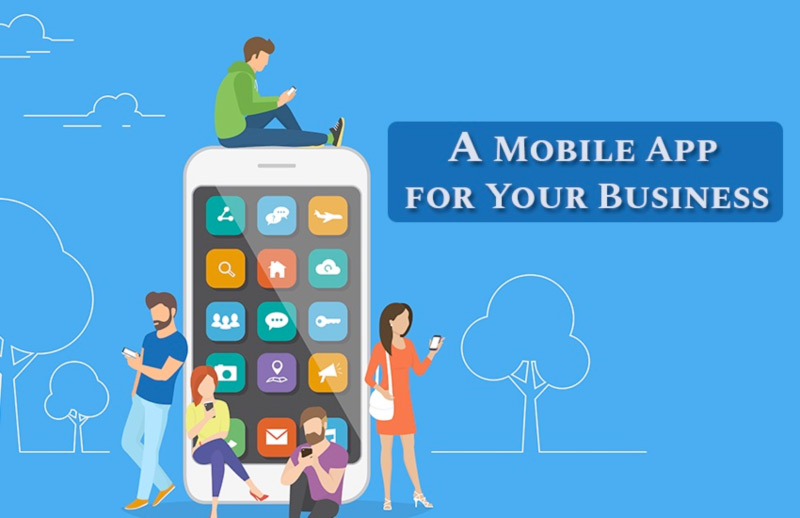 Key Advantages of Custom Mobile App Development:
Efficiency: Custom mobile apps are purposeful in meeting all your business requirements by performing diverse functions. It definitely helps in negating the need of multiple apps to avoid complexities in work process. Furthermore, it also contributes in increasing the productivity of your employees thereby enhancing the ROI.
High Scalability: Unlike regular apps, Custom mobile apps are flexible in delivering results during emergency situations. Also, they are efficient to work with unlimited processes and resources. If your business is on the path of desired growth, then the custom apps will add to your expectation in giving it a competitive edge.
Improved Customer Service: Customer Service is a crucial component of any business. If you lag in this perspective then your business is bound to suffer amidst tough competition. So you have to be extra careful if you want to avail custom based services of applications to boost your business. The customers by availing the services of your app can get an access to view your existing products and services. So this will give him/her ample opportunities to select the most suitable ones without wasting much time. Also, it will offer avenues to post comments or feedback regarding past experiences. This naturally creates more awareness among the consumers which can spread more through word of mouth publicity.
Branding: This is no less important for all types of organizations. By the virtue of a brand, people can associate them with the goodwill of an organization. This is very vital for start ups mainly because people are not aware of their presence. Moreover, branding helps in creating awareness about specific offerings of a business. The logo of the company is majorly responsible for developing a feeling of oneness among the loyal customers.
What to consider while creating custom mobile app
Battery Life: The applications are required to be tested to assess its impacts on the battery life. If it is found that the apps are draining out batteries too quickly then proper attention is to be given as those apps will not be preferred by the users.
Data Security: As the apps are used by multiple users, the aspect of authentication and security remains a concern.
Faster time to market: Custom mobile apps for business are to be made in a cost effective way and should be created within a quick turn around time so that it can reach the market fast.
Impressive UI/UX: The custom apps have attractive user interface to provide unmatched user experience to all categories of customers.
This post will give you a clear idea about the need and importance of customized mobile apps for business. Business today has to be competitive in nature to sustain the current business scenario. The impacts of custom mobile apps are immense and if not properly used it can either make or break a business.