Every day we receive dozens of documents on our mobile phones through email, WhatsApp, Facebook Messenger, Slack, Cloud, etc. It is getting hard to keep track of all those documents from various sources. It is getting so ridiculous that you need to enter 3 messenger apps and browse through 2 emails before finding the document you were searching for. Let's not even start on finding files through folders on the phone.
To truly master the art of mobile document management you need not only to know where those documents are, but you need to have the proper tools to edit those documents, as well. If you have received PDF file that you need to edit, you might have a clue what am I talking about. Although not powerful as a desktop computer, there are plenty of document editing and management apps that will enable options that most people need from their phones.
File Manager Apps
Files Go by Google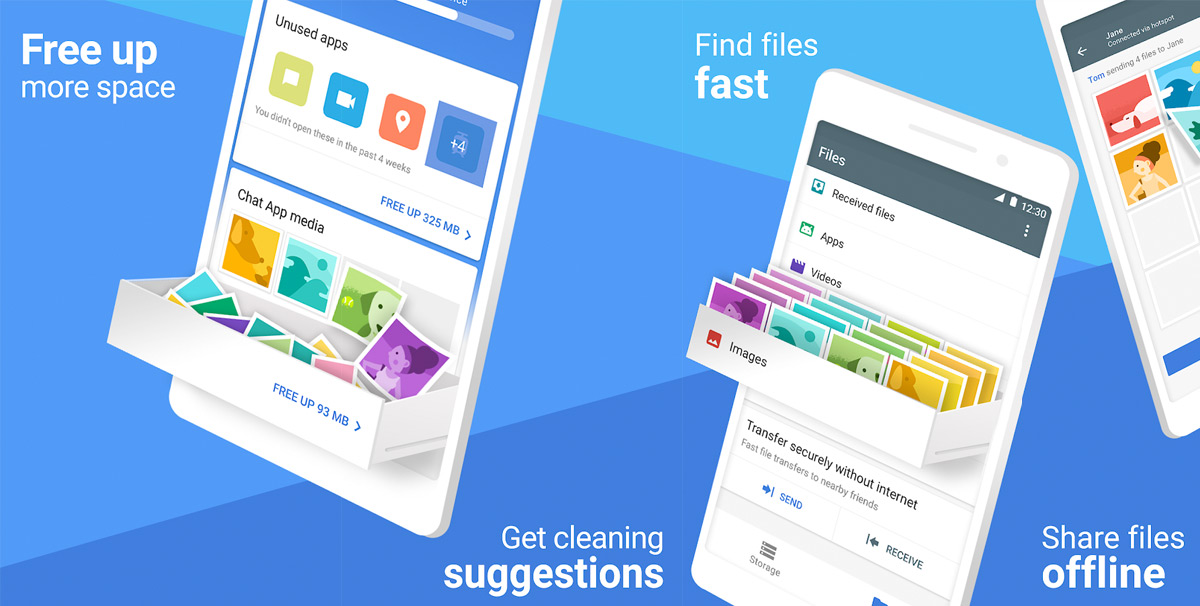 Files go by Google is one of the better file managers in the store. It is completely free and it has no ads. If you are downloading a lot of email attachments, songs, videos, it gets very hard to find the file you need. Usually, you end up cluttering the memory and you still can't find the desired file. This app gives you advice on saving memory on your device. It looks for duplicate pictures and documents that can be deleted with one tap. If you swipe right, you will get to file manager tab where you can look for individual files or search by file type.
Documents by Readdle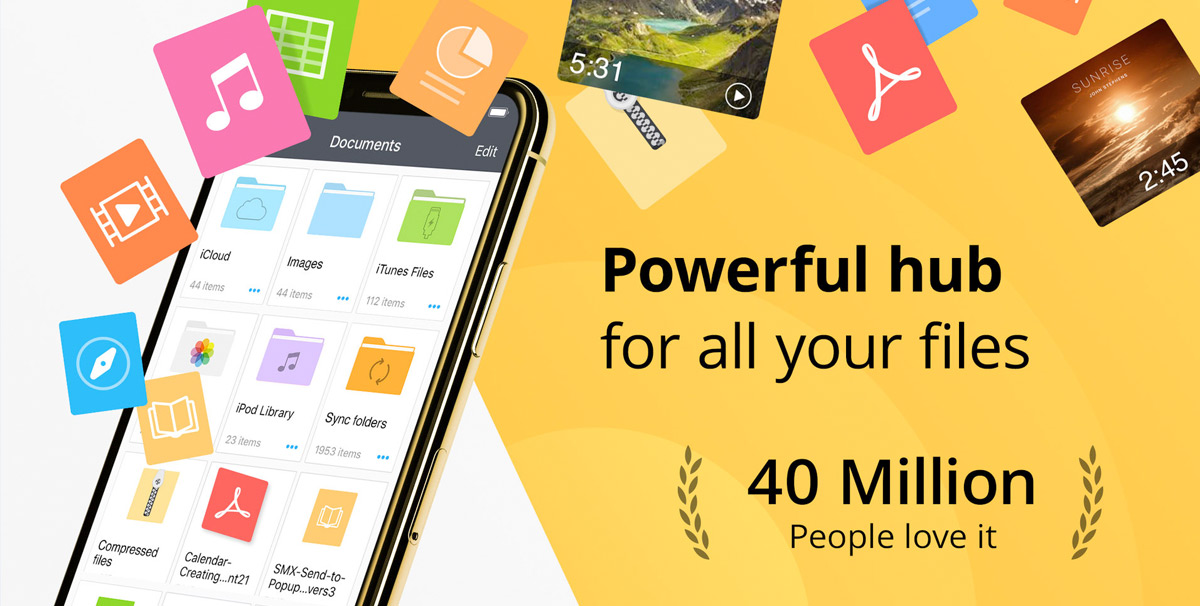 For iOS users, Documents by Readdle is the best choice. It acts as file manager which you can use to manage both files on your device and cloud storages. Also, you can use the Documents as a media player that can play or download songs and watch videos too. It offers great control over your documents, like the ability to move, delete, copy, and zip/unzip files. With this app, you can do whatever you want with your documents. Some other cool features that you might find useful while reading is document annotation, which allows you to mark important things in different color. This is all in one, great document management app and you should try it yourself.
Evernote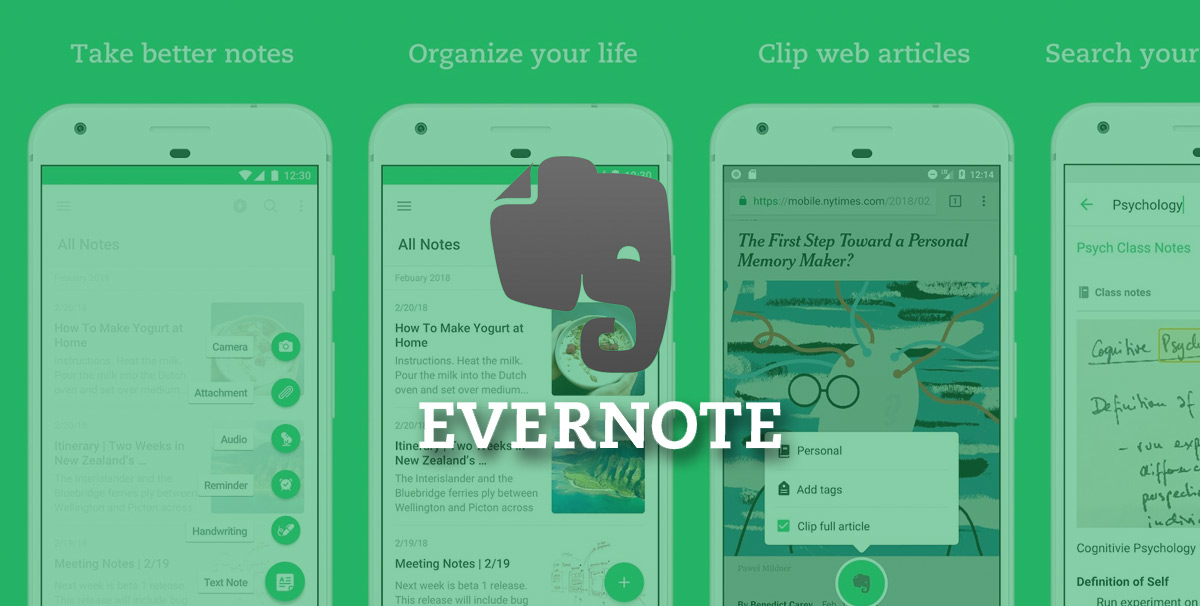 Evernote has established itself as one of the go-to notetaking options on our smartphones. You can use it daily for various tasks, to make notes for meetings, save images to notes and create to-do lists. If you spend a lot of time reading articles and searching for interesting ideas online, you might find the option to save entire webpage directly to Evernote very important. This is very useful, especially when you don't have much time to read long articles, then just save them in notes to read them later. Likewise, Evernote doesn't use up memory on your device because most files are stored in the cloud. If you want to keep all your notes, ideas, and data in one place, try this app.
Document Editing Apps
PDF to Word Converter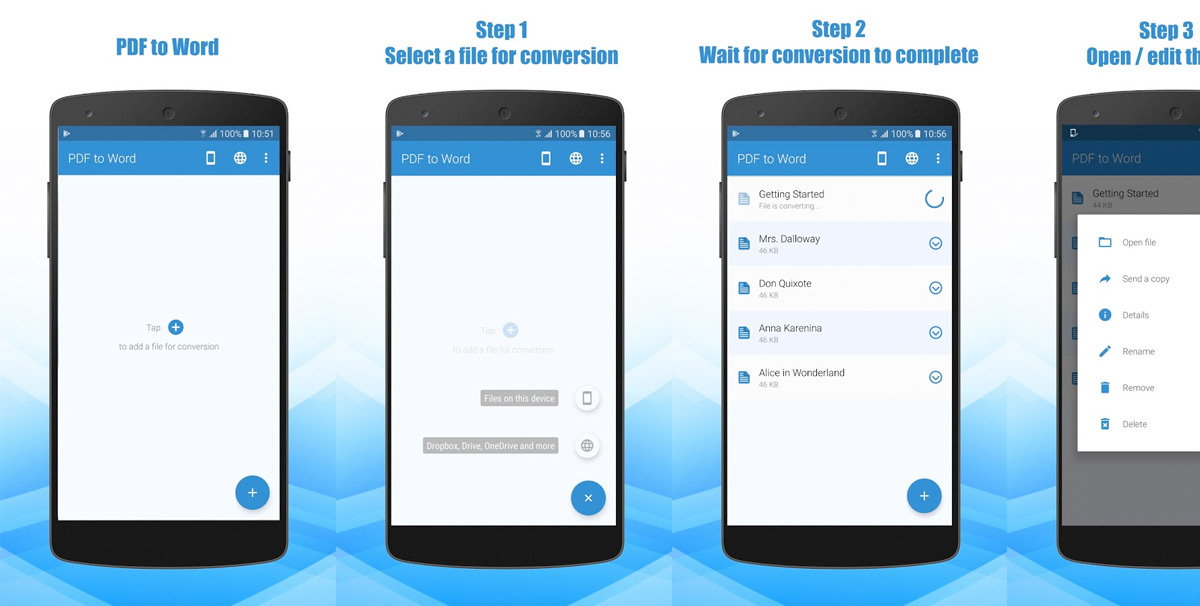 PDF to Word Converter, available for both iOS and Android, is an app that allows you to edit PDF documents, by converting them to an editable Word document. This app can be a real time saver when you need a quick fix for errors that your coworker made with PDF reports, for instance. Unfortunately, many of us find out when it is too late, that PDF can't be edited so easily. So if you are facing this problem, this app might help you with converting PDFs and become your must-have arsenal for document editing on your phone. Just add any PDF file from your device, Cloud service or snap a photo of a document, and you can convert it to Word document, ready to be edited further.
Adobe Fill & Sign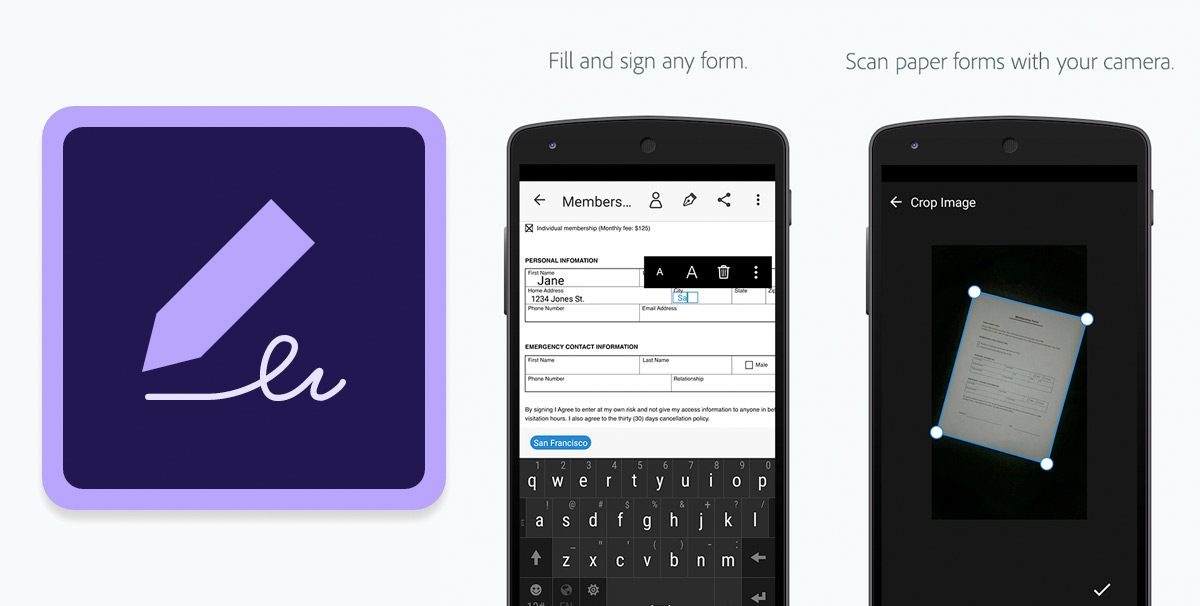 Adobe Fill & Sign app is a perfect app for filling up the forms and electronic signing of documents. This app has many options for filling up the form, like checking the boxes and creating the signature which will be saved in the app for further use. Sometimes it can be little hard to fill the PDF form for bank reports, but it can be used for some forms with less data input fields. You can even sign pictures of documents. After some time of use, the app will start giving you auto-filling suggestions for things you type very often, like your name and address. Form filling and e-signing on your phone can be a great boost of productivity.