The tech world stresses on developing a great app that runs glitch-free and addresses a pain-point carefully. But, there is an equally important thing, which is vital for the app's success and that is marketing. If you want to promote your app efficaciously, then you've to map out a proper marketing plan even before the development phase.
With this post, you'll learn the tips and tricks to prepare and execute the app marketing plan. Let's have a deeper look inside:
Pre-launch Phase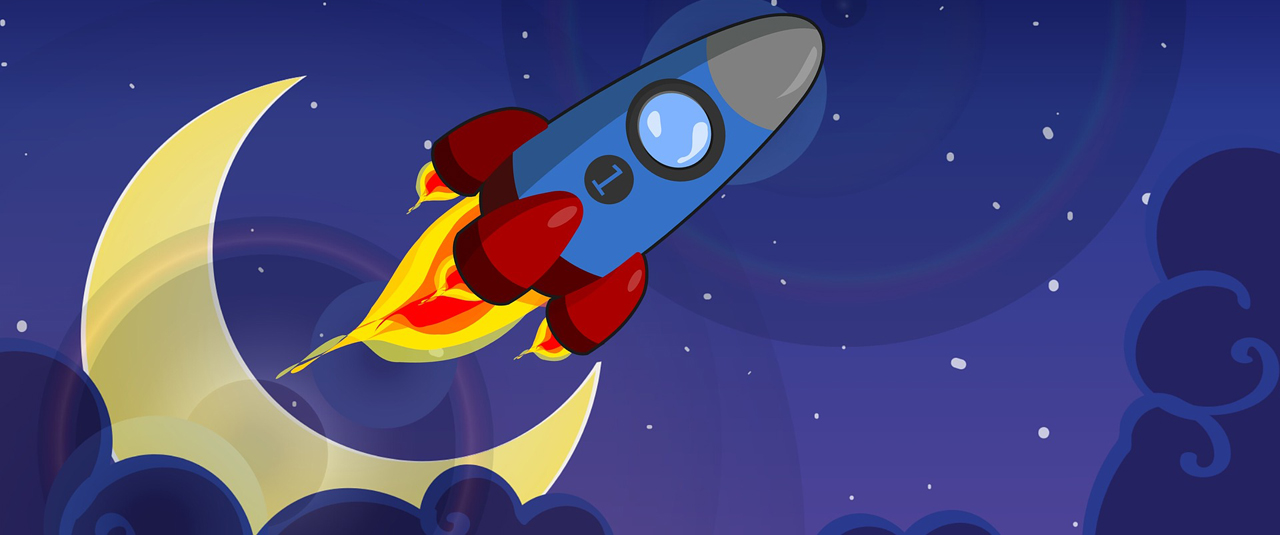 This phase is the most essential step in the app marketing process. Within this, the sole focus should be on increasing brand awareness and visibility. Given below are some useful steps that are must to follow for a successful app marketing.
1. Set a release date
The app stores have a strict reviewing process which can delay the release. So, you should plan in advance for the same, as it will give you ample time to prepare for the effective launch.
2. Market research
An in-depth market research for understanding the customers is necessary. This will help you know the users' pain-points that are prevalent in the market. So, you can come out with an app that fixes their issues.
3. Build user persona
Envisaging your ideal user- what similar qualities do they possess? Once you crack the demographic for which you're targeting, you can effortlessly craft the marketing message for your app.
4. Competitive Analysis
Since the app count is already high in the market, so do the competition. Prepare the list of your rivals, their prices, monetization model, and reviews. Through this, you can fill the void that is missing in their apps.
5. Determine your USP
By drawing information from the previous point, you can easily find out the unique selling feature in your app. If you have a robust USP, then the user acquisition will become simpler.
6. Outline brand message
You should spread the story behind your app amongst the targeted users. Once you did that, your app will render a great experience in attaining the goals, and the ratings and rankings will significantly improve.
7. Craft a brand style guide
The basic aim of a style guide is to ensure that same design styles will be utilized across different marketing channels. If your team size is big, then keeping a track of color and font choices will be highly beneficial. This contributes toward consistent branding throughout.
8. Consider pitch deck
If you want to raise funds from angel investors, then you've to create a compelling "pitch deck" that represents your company, your app, and the management team. It's an easy and effective way to showcase a business idea to the prospective investors.
9. Create a media list
PR initiative is the overlooked aspect when it comes to marketing an app. You should prepare a list of contacts (influencers, publications, tech bloggers) who can write about your app. Reach out to them and ask them to mention your app after its release.
10. Build a website, microsite, or landing page
Mobile websites are the best source for app installs. You can create a pre-launch landing page or a video trailer of an app for marketing. If you have made a promotional video, then you can put it on social media platforms to extend your business reach. For creating a mobile site, you can use any options listed on these best website builder reviews.
11. Collect emails
Undeniably, email is one of the best ways to drive maximum mobile user acquisition. Whenever you set up a website, always collect emails so you can inform your followers about new features or the latest updates.
12. Determine your monetization strategy
When it comes to defining monetization strategy, then there are plenty of ways available like in-app purchases, paid advertising, subscription, etc.
13. App Store Optimization (ASO)
Within this, you're required to optimize your App Store page for higher ranking in search results.
14. Attractive App Title
A unique app name is capable enough to hook a large number of users, and encourage them to click on your app to explore more. Adding a keyword in the title will deliver impressive results.
15. Show value in app description
Try to convey value in the app description by listing features and benefits on it.
16. Place screenshots and video
Within iOS and Google Play, you can include a short video preview of your app. In that section, you can put product's demo, features, or other functionalities to grab attention of the users.
17. Opt for the right app category
It would be a wise decision to choose a less competitive category for your app, so it can rank higher. Just make sure that the selected category should be relevant with your app.
18. Conduct A/B test on app page
A/B testing on your app page is one of the finest ways to enhance rate of conversion. Testing icons, screenshots, videos, and descriptions can give a boost to the conversion.
19. App Localization
There are many people who find your app interesting, but can't use it due to language constraint. You can change it by localizing your app.
20. Set up social media pages
The social media platforms like Facebook, Twitter, LinkedIn will help in expanding your web presence, and facilitate direct communication with your target audience. Setting up social media pages can prove to be a game changer for your business.
The Initial Launch

1. Ramp up customer acquisition
Make sure that you're consistently refining your customer acquisition strategy, as this will help you in getting maximum downloads early.
2. Family & Friends Referral
Word of mouth is the driving factor for the higher acquisition rate. This creates a goodwill for the brand, and attracts number of the users.
3. Link app everywhere
Whether it's your email sign, social bios, homepage, you should never forget to put a link to your app. This is a fruitful tactic that drives conversion.
4. Paid strategy
After the app's launch, you should head towards advertising, as it is effective for the user acquisition. On the basis of your target demographic, you should choose platforms like Twitter, Instagram, etc. Facebook ads are perfect for targeting your desired audience with their location, interests, and many more.
5. Guest post on established websites
Guest blogging helps in proving your expertise in a respective domain. You can pitch your blogs on established websites having a large reader base.
Post Launch

1.Engage with the social following
You should continue to grow your audience by engaging them in a conservation, address their queries, and giving an apt solution to them.
2. Try burst campaign
This technique is quite popular among the app marketers that is used to increase the app store ranking.
2.Apple Search Ads
With the help of Search Ads, it becomes easy to advertise an app at the top of an App Store search.
3. Provide referral bonus
Give your users bonus or benefit when they promote your application online. This is a surefire method to improve your user base.
Final Thoughts
So, that's all about the app marketing guide that you should be acquainted of properly. If you strictly abide by all these guidelines, then you can exponentially grow your user base for sure. Remember that, your app marketing strategy should not attempt to oversell your brand. Word of mouth is considered as the result-driven strategy for the app marketing.