Conversions are the lifeline of every business. This is something we can all agree on. Higher conversion rates bring in more revenue.
Considering that there can be no conversions without attracting new customers, many people invest huge amounts of money into developing various marketing strategies.
That's easy to understand, and it's not so difficult to apply in practice. Right?
Well, it seems many entrepreneurs fail to realize that a lot of their potential customers are browsing the internet on their mobile devices, as they do not put in enough effort into making this experience a pleasant one.
To be precise, many still don't optimize their websites, marketing efforts, and other aspects of their business, for mobile users. And since more than half of all users nowadays browse the internet from their phones, this can be a fatal mistake.
Make sure not to be just the next in line who makes the same mistake. Instead, read on to find out what you should do to attract mobile users and consequently rack in more revenue.
Website optimization
It's essential to have a nice-looking website with awesome photos, good video content, and amazing design. No one can deny that.
Certainly, people appreciate beautiful designs, but what if they can't navigate or click on certain sections of your website? What good is a page with striking appearance if it isn't functional?
To keep your future and current customers happy, that is an issue you have to avoid. So, before you even think of building a website, you need to think about its mobile version first.
Optimize the images, eliminate flash content, go for a simple theme and layout. If you use a lot of plugins, high-resolution photos, and flash content, the website is likely not going to run well on mobile devices.
Bear in mind that your website has to be great for all users. Once you have completed the first version of your website, test it with Google's Mobile-Friendly Test.
To do so, just type in the URL and click on 'Run Test.' The results will tell you if your website runs smoothly on mobile devices or you need to revise its structure.
The most useful feature of the tool is that it will also tell you what you need to redesign, remove, and generally improve if you want a mobile-friendly page.
Don't worry if you get a low score. Improving a website oftentimes isn't too difficult. A bad result doesn't necessarily mean you need a complete redesign. Sometimes it's enough to improve the crucial pages like the landing page to upgrade the user experience.
Fortunately, there are manymobile landing page tips and tricks found online that are completely free. You will be able to utilize these tips to fix the issues regarding your website. On the other hand, if you realize that there is just too much work to be done, it's best you hire a professional to do that for you.
Keyword optimization and interstitial ads
The first thing you can apply is keyword optimization.
It is always wise to keep an eye on which keywords attract mobile users to your website. With that valuable piece of information, you can modify your marketing campaigns to boost the number of visits coming from mobile users.
To do this, just take advantage of the Google Search Console. You can use this tool to track which keywords drive mobile users to your website. The console will provide important insight that can tell you what content you need to push and where to do it.
Also, many people forget that location-based keywords play a major role in attracting new customers. So, if your goal is to attract more customers from a certain area, you should include keywords with a location in your content.
Moreover, be wary of interstitial ads, that takes up the entire interface of the users' screen. Google recently introduced penalties for them. What's more, these intrusive pop-up ads that may appear on your mobile pages can now seriously harm search engine rankings.
As these annoying ads are so big, visitors often can't see the content of the page they have landed on. Therefore, they are unable to get the information they wanted and are likely to simply leave the website. Such a disaster needs to be avoided.
Emphasize social media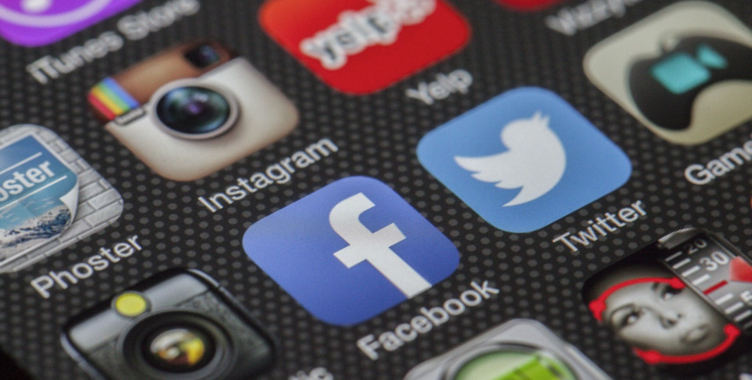 Considering that the vast majority of mobile phone users are also social media lovers, you need to emphasize your social media marketing campaigns.
Of course, it is considered to be common knowledge that your business needs to be present on platforms such as Facebook and Instagram. However, make sure you cover other social networks by also being present and active on YouTube, LinkedIn, and Pinterest.
Keep your profiles updated and make sure you include keywords that highlight your products, services, and location. Furthermore, always include a link or two that direct users to your business' website.
Promote new deals, but also push valuable content (such as blog posts) for your audience to see. Customers always appreciate a company that is putting in the effort to win their attention.
In addition, you should monitor your competitors' social media accounts and follow what and how they are posting content.
See what their audience is reading, note down what their pain points are, and what they are missing. Then, you can use that to tailor your own content and attract a broader audience to your website.
Align email marketing efforts with mobile users' behavior patterns
This tip might sound difficult, but it really isn't that hard to apply. The gist, in‌ ‌this‌ ‌case, is that you need to alter the messages you send out through your email marketing campaigns.
The messages need to be optimized both for desktop users and mobile device users. That is, the format needs to accommodate mobile phones just like it appears on laptops and computers.
To optimize these messages for mobile users even more, use multiple CTAs. A CTA (call to action) needs to be included throughout your content.
Mobile users shouldn't have to do a lot of scrolling before stumbling upon a CTA. Accordingly, put in more CTAs and you will drive more clicks, or rather 'taps,' from mobile users.
In addition, take advantage of click-to-call buttons. The fewer clicks mobile visitors have to perform, both in your message and on your website, the more likely they will be to make a purchase.
Once you get them to your website, make sure that you have a visible CTC button that will immediately put them through to your business.
Although these aren't your ordinary, conventionalemail marketing tips, you should try to combine these with the 'traditional' ones in order to attract more users to your business.
Provide more payment options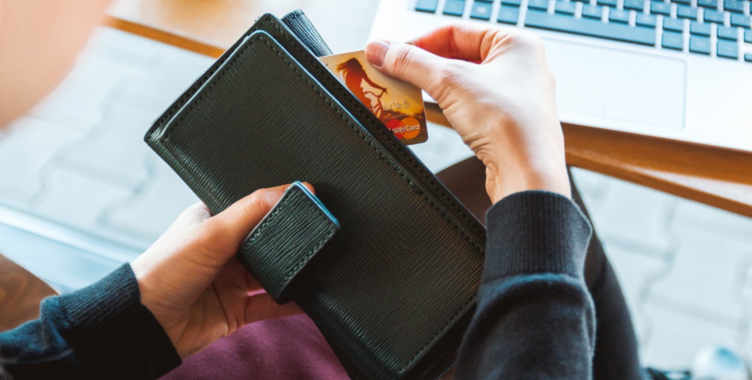 Mobile shoppers use a variety of payment methods when buying stuff online. Therefore, losing customers and revenue simply because you didn't have someone's preferred method of payment needs to be avoided.
Instead, do your best to include as many popular online payment methods as you can. You should be able to accept various credit cards, PayPal, Payoneer, and others. As a result, you will notice there won't be as much abandoned carts as there are now.
Some people don't have the time to look for new ways to purchase something, hence they expect you to provide different methods in order to suit their needs.
Remember, your business exists because of your customers. It can never be the other way around.
Final thoughts
It is quite clear that your online business presence, that is, your website, and every effort you put to maintain it, has to be optimized for mobile users.
Another good solution would also be to develop an app for your business because that is a sure way to be visible online and attract even more mobile users.
However, until you decide to take such a big step, stick to optimization. With it, you will undoubtedly see your revenue and traffic figures go up.