Boredom doesn't always mean that you are done with all your tasks and have nothing else to do. But sometimes, boredom can occur in those idle moments when you are waiting for one thing or another. It can be a friend who is always late or you might be waiting to reach your destination. At such times, there is nothing but to look at people around. No wonder you crave for some activity at those moments, and smartphones bring an end to that yearning.
Therefore, even though time is money but sometimes you can't help it. You need something to kill time and refresh your brains. Below, we list down ten cool apps that you can download to help pass your time:
1. Luminosity
An app by Lumos Labs Inc. that challenges your brain with various features such as matching, picking the odd one out, memory games and spatial awareness. This app compels the player to think at a rapid pace and acquire agility in their pursuit of beating the timer. The free version of Luminosity only enables the user to play three games per day, and if you end up intensely obsessive for this game, you may go for the premium version.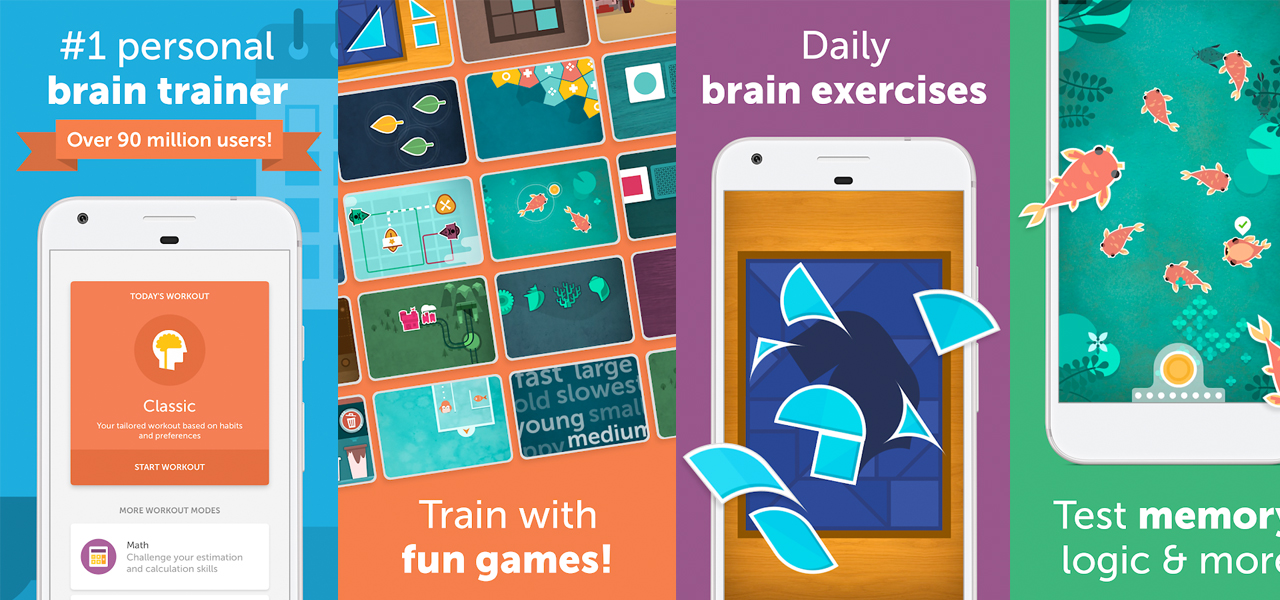 Not only a perfect time-killer, but this app also boosts your brain activity in a whole new way, and you do not even realize how it opens up some unused portions of the brain.
2. Elevate
Available on both Apple and Android, Elevate is an app that offers games working on a countdown. The player can experience beat the clock games in math, speed reading, reading comprehension, memory, and writing games. For some portions, you need an audio-enabled device that isn't a big problem for the smart devices. Similar to Luminosity, this app also offers three games per day on a free version, and it also gives an option of switching of the challenge seems too daunting for the player.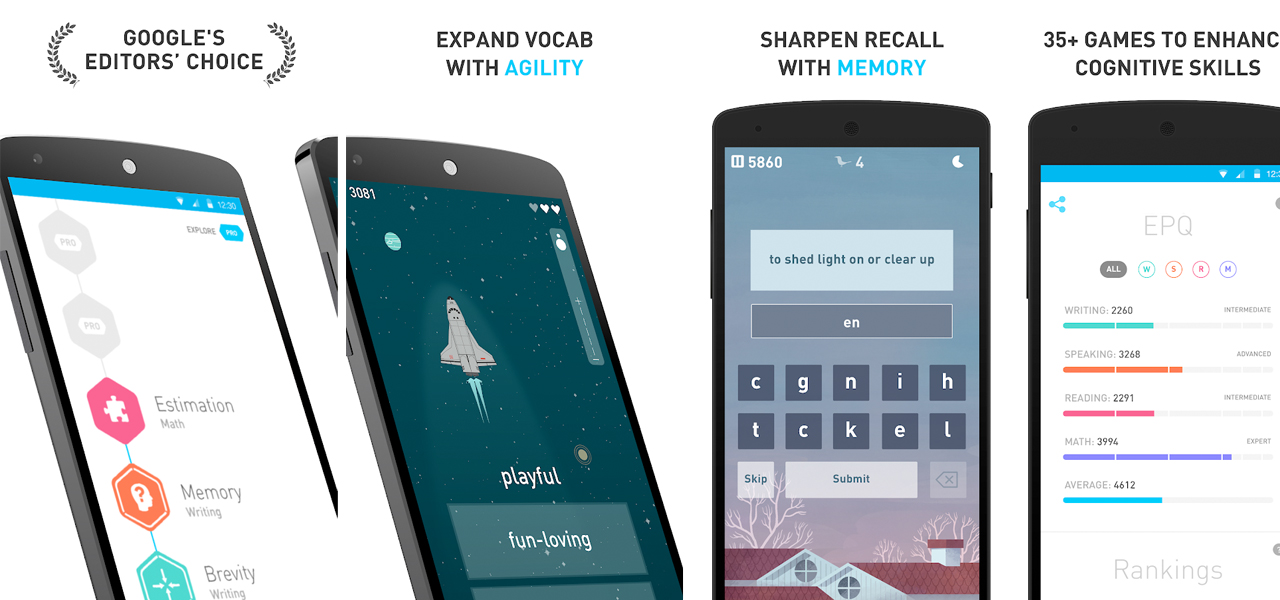 3. QuizUp
QuizUp, as the name suggests is a quiz application that brings forth a virtual ring for you to compete with your friends and other people. You can always find a playmate on its forum since it designs a global community network where people can log in at any time. There are multiple options such as choosing the topic with your friends or playing with someone who shares the same interest as yours. It appears to be a good brain exercise game because it polishes your memory skills and enhances your knowledge.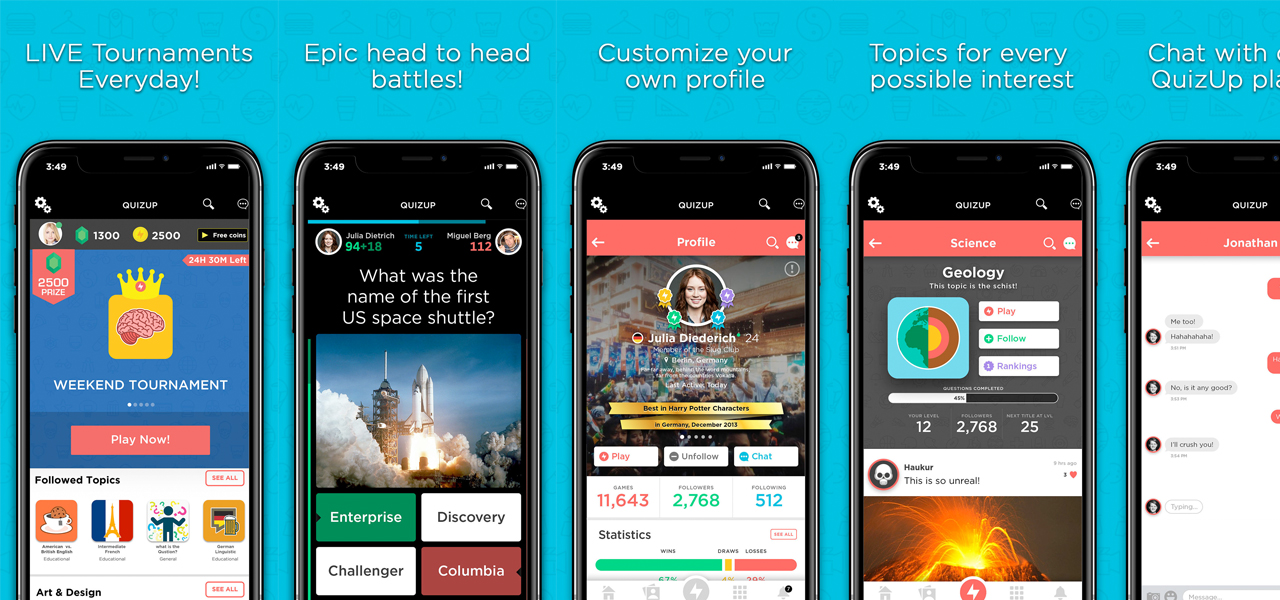 4. No brakes
No Brakes is a gaming application that is quite basic and at the same time, quite entertaining. It is a racing app that does not need much knowledge on the part of the players. You can play it at any time, and you will find yourselves addicted. There are no disqualification rules in the game that means you don't have to be a professional gamer.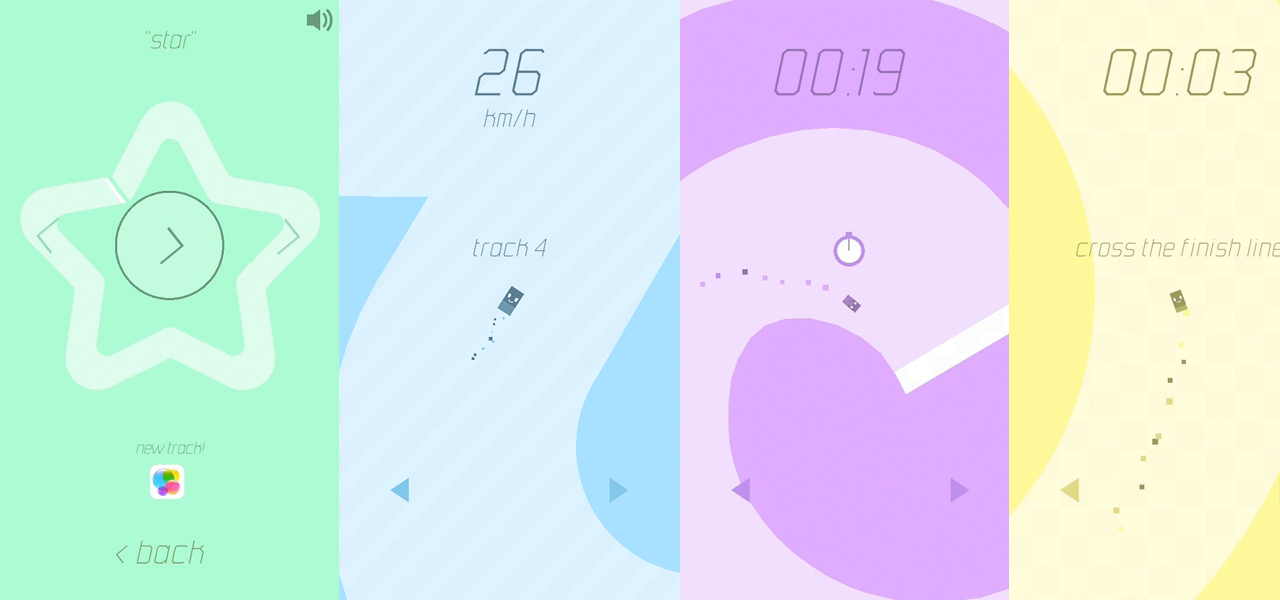 5. Mix
The Internet is a place that is too vast, and you may never find things of your interest even through deep research. There is one simple requirement, and this is to let the app know the topic you want to explore. Soon, it gives you a list of photos, videos, quotes, news, memes, travel tips, art lessons, and many other sources. Hence, along with providing the least common content, it also gives people a lot of time at their hands.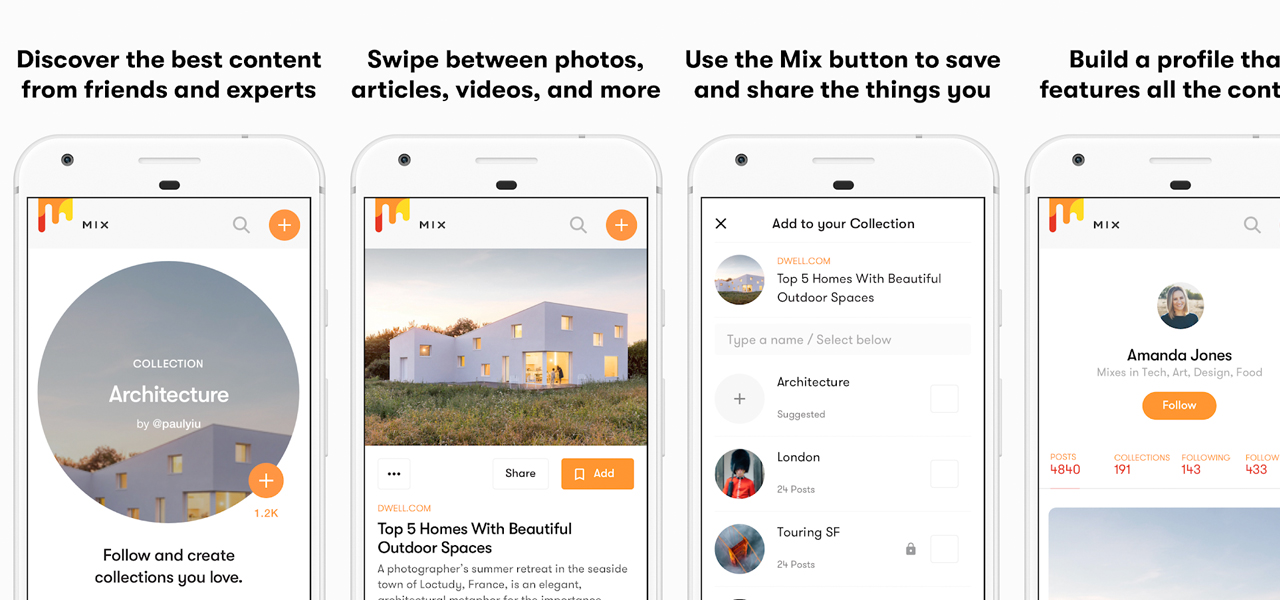 6. Quoter
At most points in our lives, we need some aspiration, motivation and a boost to our drive. Quotes make that possible now. Through this app, you get a daily quote with contemplation on its background, and you can find many other historical/current quotations on the same topic.
During commute and while waiting, it is not always possible to start reading a hardcover book, but you can opt for Quoter as it gives you one quote each day, forcing you to contemplate and understand the underlying truths of human life. You can share them with your friends or put a start over them for later readings.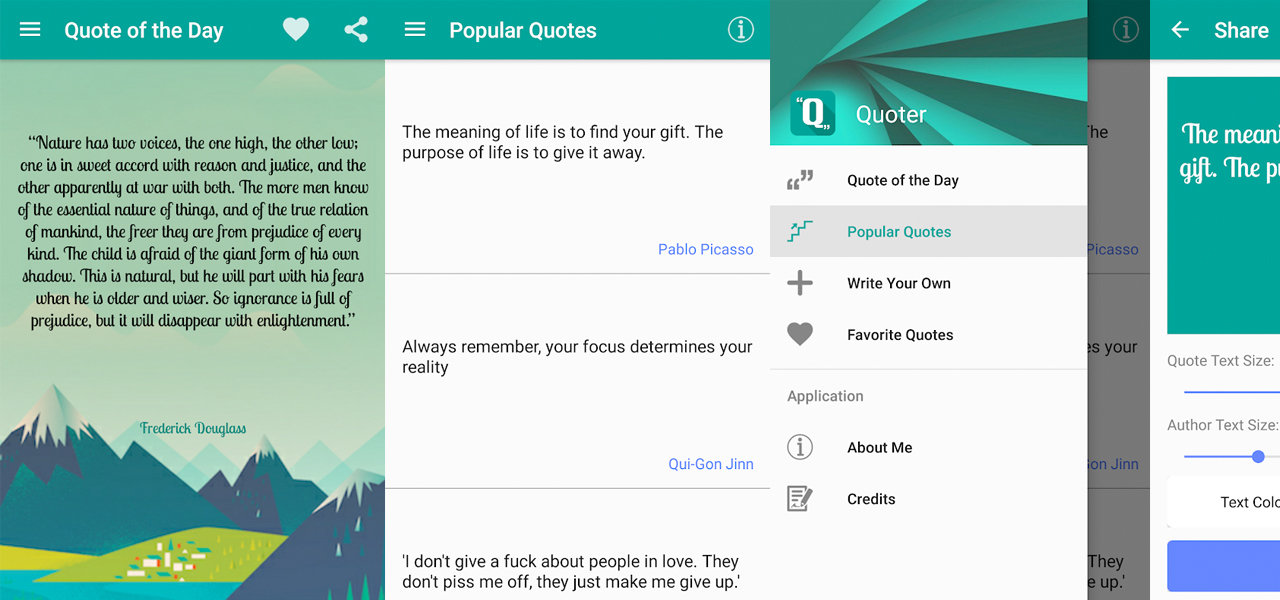 7. Flow Free
Flow Free is again a program that forces you to exercise your brain. All you need to do is match the dots with the same color but soon after the game proceeds to higher levels. It means that the challenging aspect of the game also starts to upgrade. The pipes will break if there is an overlap or a wrong matching.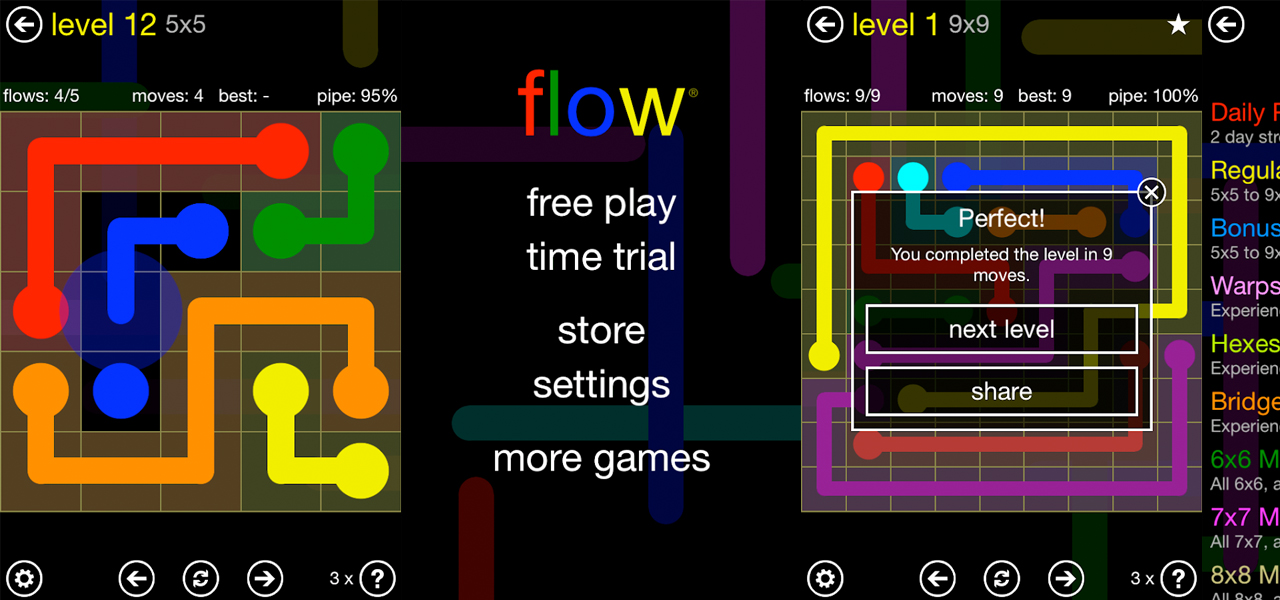 8. Go Exploring
Why not Go Exploring until the subway reaches the station?
Groundspeak's free Geocaching app brings you to a wild world where you go hunting for treasures through the clues that help you navigate. You have to find a hint from among the 2 million containers and leave a signature in the logbook to validate your presence there. For starters, you have to visit some hotspots within your area. On the purchase of premium memberships, you can easily access the additional geocaches.
9. Big Barn World
According to the AirG Reviews, their latest game Big Barn World Social Farming is doing pretty good on the stores where users can not only have leisure time, but they can also socialize with other players. It enhances the learning of people about farming and provides a forum where they can communicate with and make new friends. The new seasonal content and hilarious, quirky animals make it even more interesting.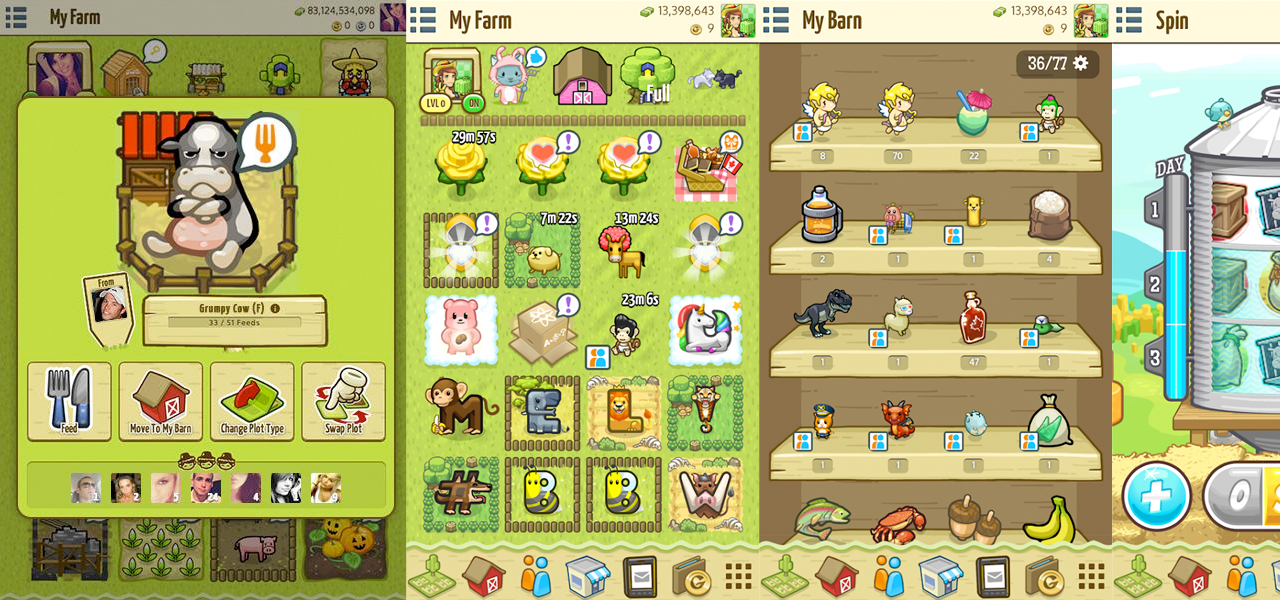 10. Move the Block Slide Puzzle
Move the Block Slide Puzzle is the creation of Bitmango that features a game where you have to take the red block towards an end by sliding the other puzzles. The ratings are 4+ for this game, and it is available at Apple as well as Android. The game is a brilliant brain-teasing activity that entertains the user all along.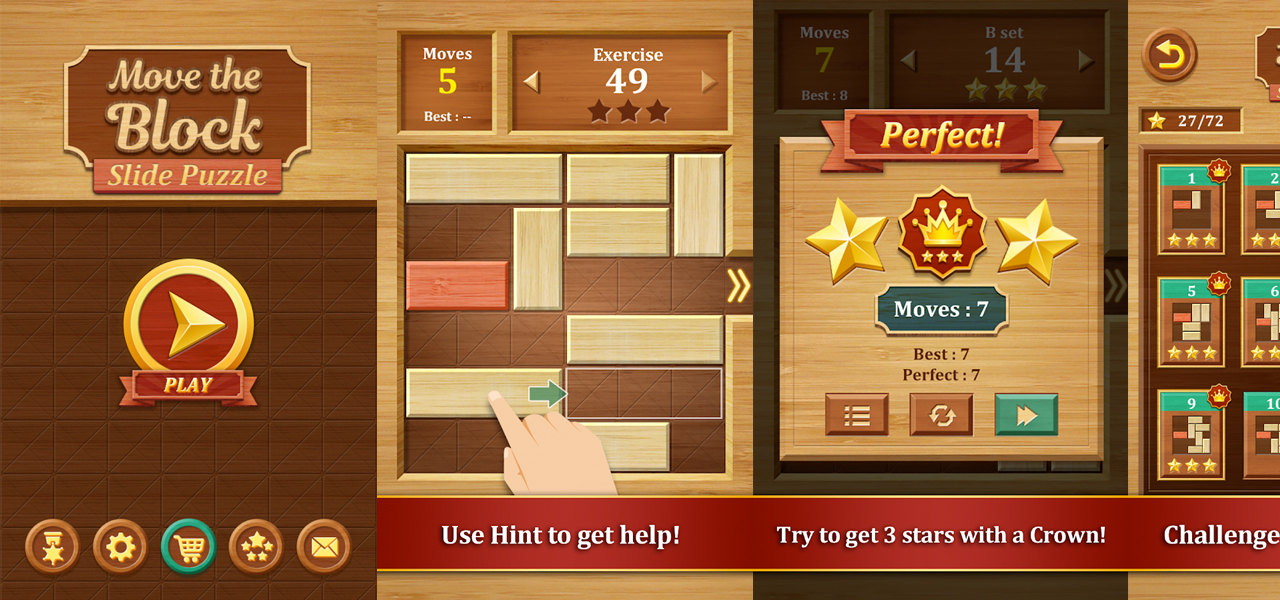 Conclusively, we can state that smartphones have answers to all our troubles. You have to tune in, check out the charts, do some research and install the applications that you find amusing. You can choose to go for the brain teasers or random time-killers, it's all up to you. So, download any of these cool apps, and refresh yourself during the exhaustive waiting period.